RIT Case Reports: Race and Refugees in Mobile, AL and Pittsburgh, PA
By Yumeka Kawahara, Lucy Mastellar, Charlie Williams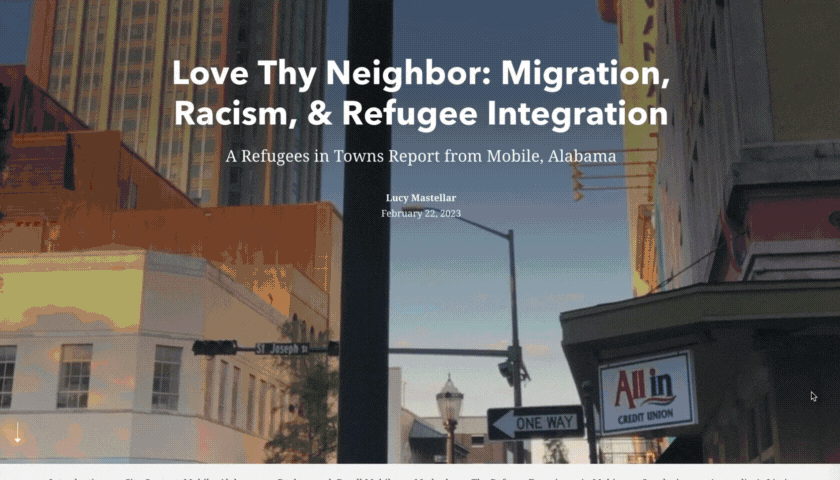 The Refugees in Towns project is pleased to publish two new case reports as part of its Race and Refugees research program: Mobile, Alabama, USA and Pittsburgh, Pennsylvania, USA. Both reports explore the historical, cultural, and political contexts in addition to the lived experiences of refugees grappling with the U.S. construction of race.
Research assistants Lucy Mastellar, Yumeka Kawahara, and Charlie Williams conducted the research between June-August 2022. Their reports, conducted in partnership with the Hello Neighbor Network, have informed a second phase of research which seeks to create community-developed, anti-racist interventions to better educate and support refugees as they are resettled in the U.S.
Both reports have been adapted into StoryMaps, allowing readers to interactively explore Mobile and Pittsburgh while showcasing RIT's reflexive and localized methodology.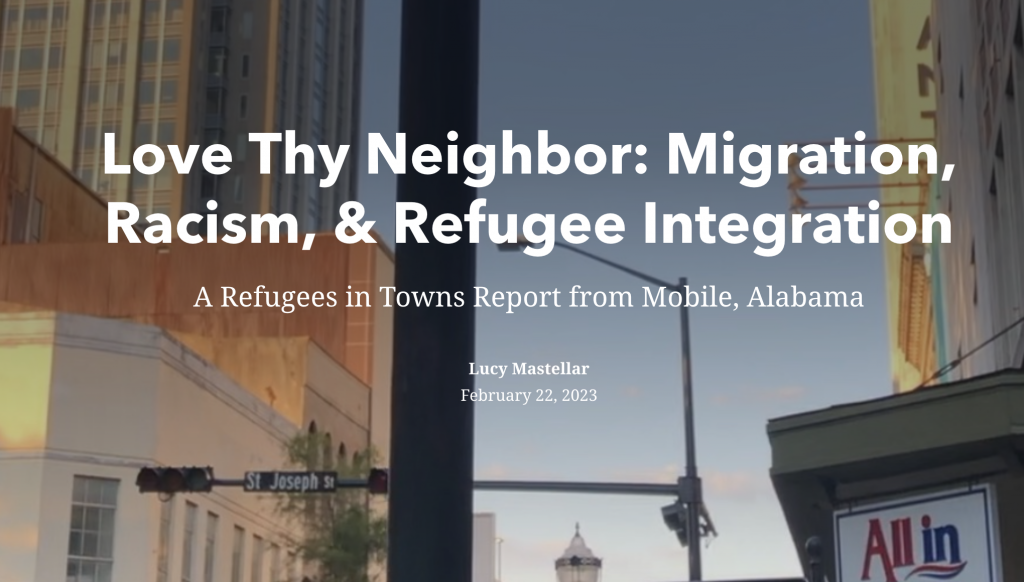 Mobile, AL
Pittsburgh, PA
Learn more about the study and its ongoing research in Tufts Now's article, "How Do Refugees in the United States Learn About Race?" and the project's literature review.
We would like to acknowledge the Hello Neighbor Network, Dwell Mobile, and the Jonathan M. Tisch College of Civic Life for their financial and technical support in producing this research.