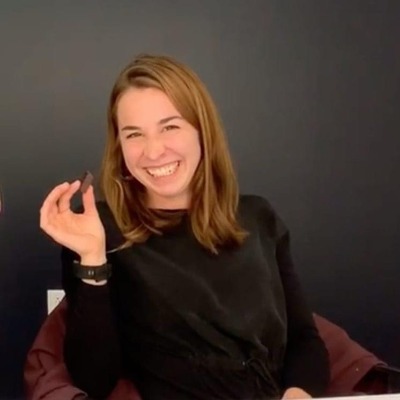 Education
• MS, 2020, Biochemical and Molecular Nutrition, Friedman School of Nutrition Science and Policy, Tufts University
• BS, 2019, Biochemistry, Georgetown College, Georgetown University
Research Interests
• Time series modeling of foodborne disease outbreaks to describe, explain, and predict outbreak patterns
• Quantifying the severity of foodborne diseases using a proposed vulnerability index






Research Assistant – Foodborne Illness Team, Tufts Initiative for the Forecasting and Modeling of Infectious Diseases, Friedman School of Nutrition Science and Policy, Tufts University, Boston, MA. July 2020 – Present.
Research Assistant – Vitamin K Laboratory, Jean Mayer Human Nutrition Research Center on Aging, Boston, MA. September 2019 – July 2020.
Production Intern. Cell Signaling Technology, Danvers, MA. May 2017 – Aug 2018.
Air Defense Systems Intern. Raytheon Integrated Defense Systems. Andover, MA. June – August 2015.
Sallade, L.S (2018). Model Validation: Innate Immune Pathway. Cell Signaling Technology, Inc. Danvers, MA. (Poster Presentation)
Sallade, L.S (2017). Ibrutinib Inhibition of BTK Phosphorylation in B-Cells. Cell Signaling Technology, Inc. Danvers, MA. (Poster Presentation)
Sallade, L.S (2015). (Classified Title). Raytheon Integrated Defense Systems, Andover, MA. (Oral Presentation)
Abstracts Team Lead, Tufts Research and Data Symposium for Food and Nutrition, Tufts University, March 2021
Outreach Chair, Tuft University American Statistical Association Chapter, Tufts University, June 2020
Deputy Chair, The Future of Food and Nutrition Graduate Student Research Conference, Tufts University, April 2020
Tufts University American Statistical Association Chapter. Digital Material Developer. Tufts University. (Fall 2020 – Present)
Georgetown University Chemistry Club. Georgetown University. Mentor (Fall 2016 – Spring 2019)
Georgetown University Math and Science Hands-On Enrichment. Georgetown University. Tutor (Spring 2016 – Fall 2017)