Join Tufts Pollinator Initiative experts for a guided pollinator safari. We will watch fierce predators hunting prey, spy tiny herbivores grazing on leaves, and witness the spectacle of animal migration…all in the middle of the city. Safaris are suitable for all ages, especially kids, and everyone will get a chance to get up close with our gentle urban pollinators. We hold regular pollinator safaris throughout the year, and in a variety of locations–we hope you can make it!
If you are interested in bringing a TPI Pollinator Safari to your garden, park, or club please get in touch!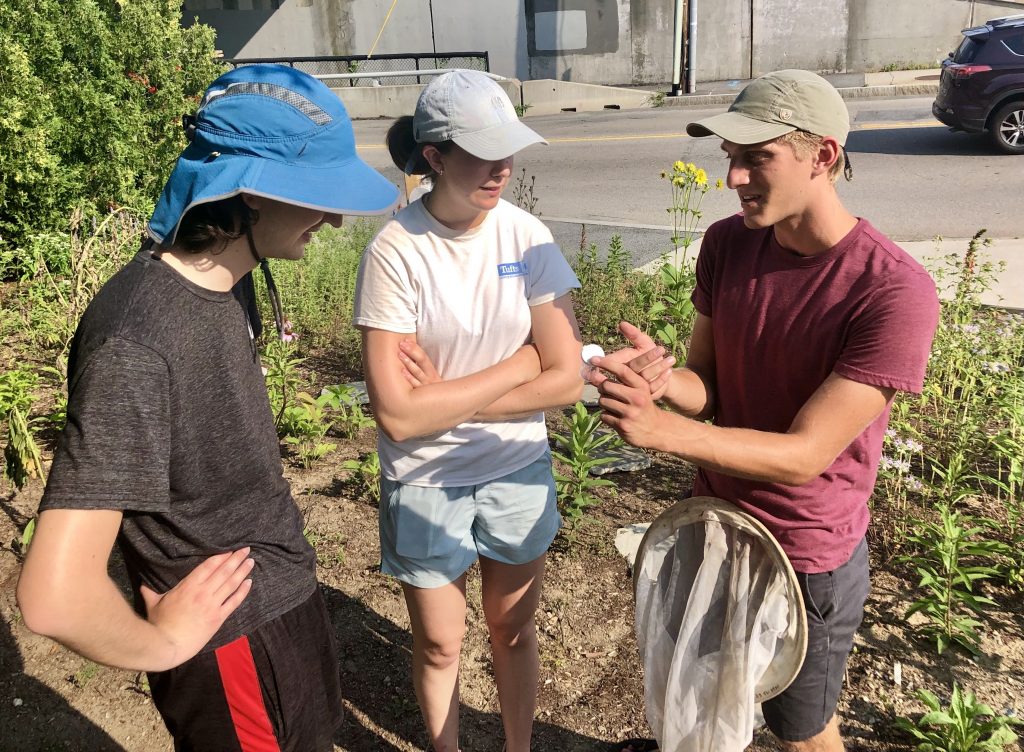 Upcoming Safaris
Registration not yet open.
When: Sunday June 26th, 10:30am
Where: Somerville Growing Center, Somerville
Who: suitable for all ages, especially kids!
When you think of a city, biodiversity is not usually the first thing that comes to mind. But take a closer look and you'll find that cities are, in fact, teeming with flower-visiting insects–bees, butterflies, wasps, hover flies, beetles. Join TPI experts at the Somerville Growing Center to learn all about our charming pollinator neighbors.
Past Safaris