My Sites
Log in to create or edit your sites.
Plugins: Enable Media Replace
What it is: "This plugin allows you to replace a file in your media library by uploading a new file in its place. No more deleting, renaming and re-uploading files!"
It's simple to replace a file
Just replace the file. This option requires you to upload a file of the same type as the one you are replacing. The name of the attachment will stay the same no matter what the file you upload is called.
Replace the file, use new file name and update all links. If you check this option, the name and type of the file you are about to upload will replace the old file. All links pointing to the current file will be updated to point to the new file name.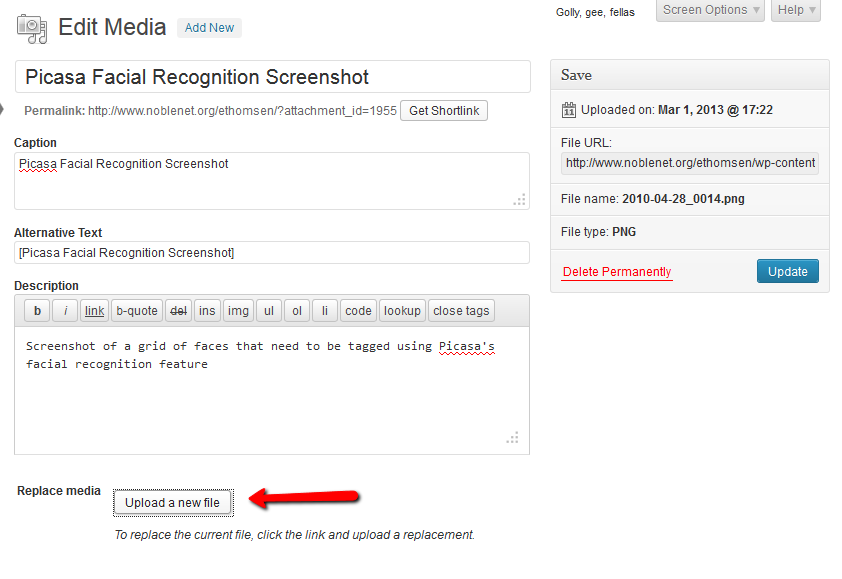 More info: https://wordpress.org/plugins/enable-media-replace/