A005 – Ceramics Main Studio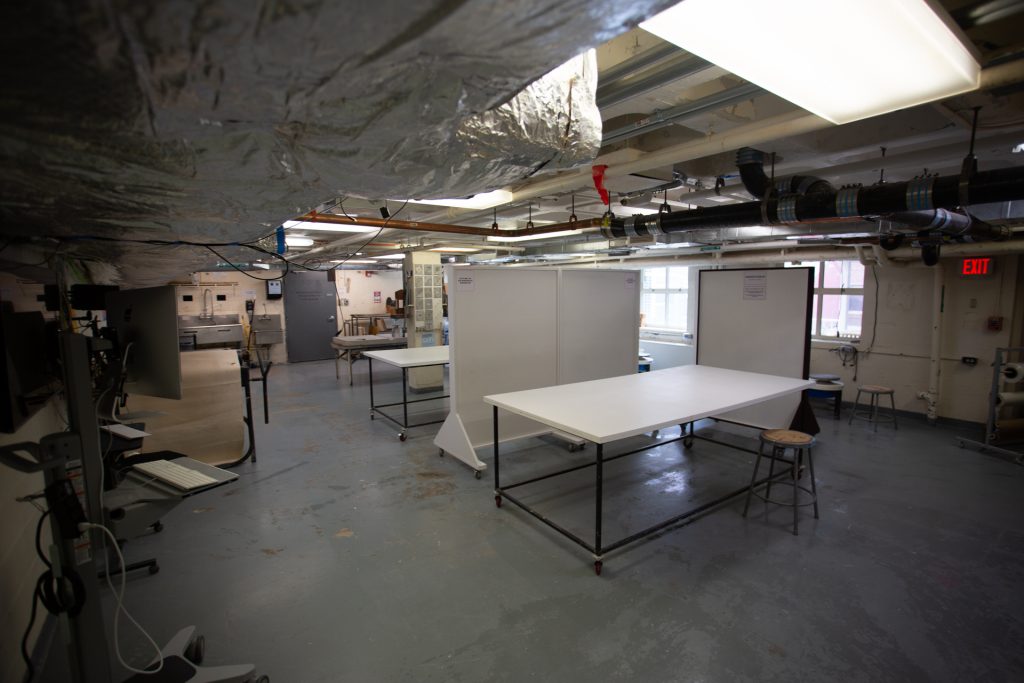 The Ceramics Studio is a space where artists can explore the properties of clay. Students may explore ancient or contemporary methods through a variety of firing and glazing techniques, ceramic decaling, wheel work, hand building, slab construction, or slip casting. Our kilns and drying rooms can support large-scale work, and individual studio spaces are available for students enrolled in directed study.
Maximum Capacity – 8
Reservable Capacity – 4
Supervision – Regular walkthroughs when in use
Access Policy
Authorized users may reserve studio time. Authorization requires current or previous enrollment in a ceramics course. Private studios accessible during building hours without reservation.
De-densified main studio – reduced to four wheels. One-way circulation between stationary equipment and benches labeled with floor markings. Four private studios separated from main studio with partitions.
Studio Map