A111/A111D – Metals Studio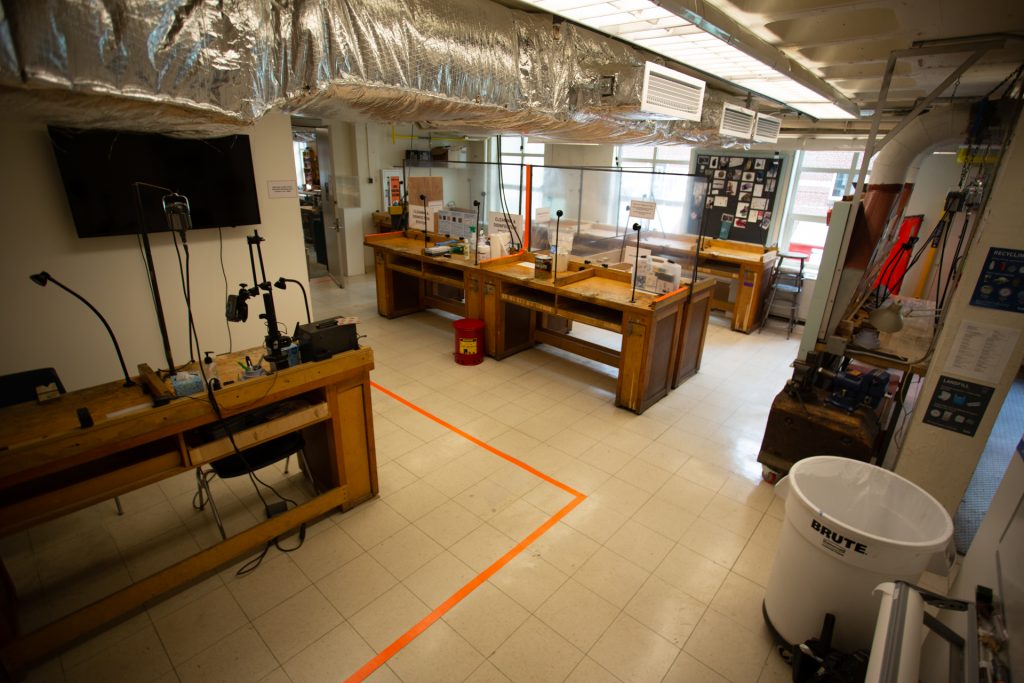 The Metals Studio engages with both contemporary and historical skill-sets and practices in jewelry, metalsmithing, and small-scale fabrication processes. Students are supported in realizing their artistic and conceptual goals in tandem with gaining practical skills. From design to prototyping to production, the shop supports a wide-range of material-based processes. Repoussé and chasing, mold-making and casting, stone-cutting and setting, welding and enameling, can be seamlessly integrated with digital technologies and conceptually-driven methodologies.
Maximum Capacity – 4
Reservable Capacity – 3
Supervision – Monitored
Access Policy
Authorized users may reserve studio time during monitored hours. Authorization is limited to previously-trained certified users.
Separate entry and exit doors. Users reserve one of three physically distanced work areas. Users have shared access to stationary tools, but must coordinate usage while maintaining physical distance. One-way circulation around stationary tools labeled with floor markings.
Additions
No new users trained this fall. New users will have access to the services offered by the studio, but will not have access to the studio itself.
Studio Map