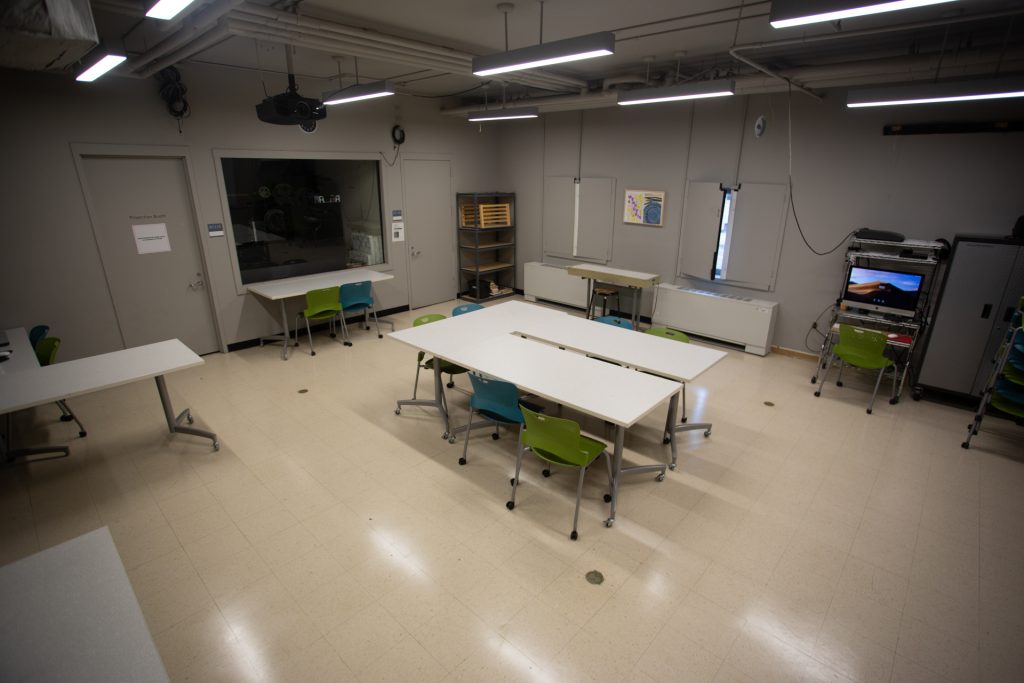 The Animation Studios at SMFA provide a robust and flexible set of resources. Specialized labs provide industry-standard technology alongside customized equipment suited to students' experimental projects. Whether you're creating digital animation, exploring experimental techniques, or making a classic flipbook, you'll have the support of studio monitors and access to the facilities.
Maximum Capacity – 2
Reservable Capacity – 2
Supervision – Regular walkthroughs when in use
Access Policy
Authorized users may reserve studio time. Authorization requires current or previous enrollment in an animation course or training by a studio manager.
Main studio reduced to two shooting stations.
Additions
New user training will be conducted virtually. Displaced computers distributed to private studio areas for shared use.
Studio Map