B115 – Video and Digital Media Studio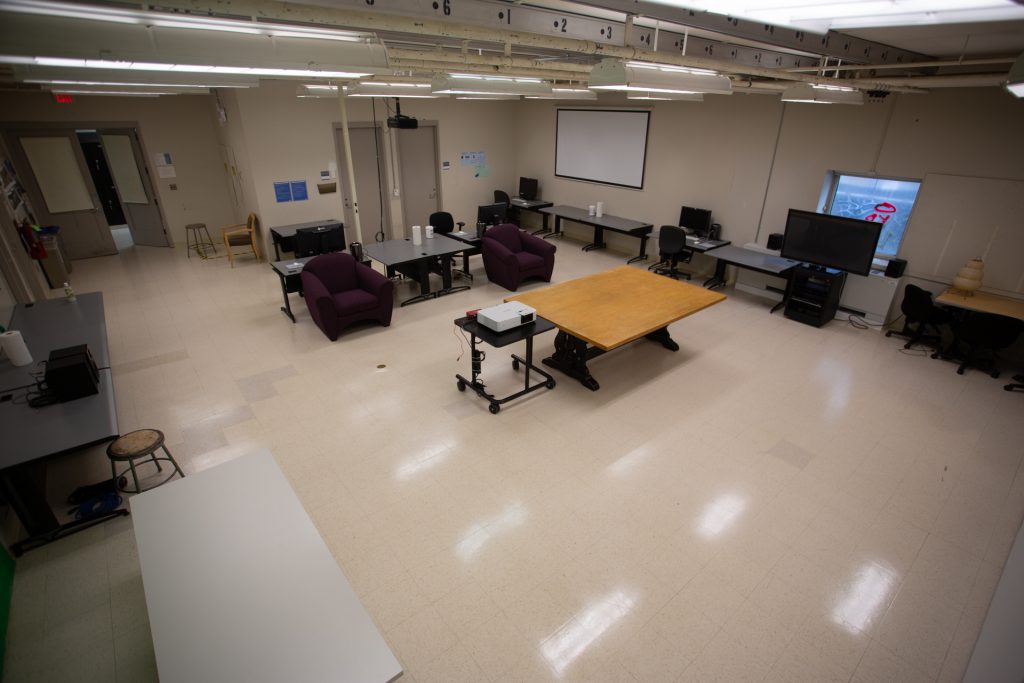 The Video Studios provide support for digital and film-based moving image work. From Super 8 to 4K video to Virtual Reality, specialized labs allow students to explore current technologies in support of a broad range of practices. Film editing suites, state of the art digital editing stations, an advanced color grading suite, and professional lighting kits, digital and film cameras, projectors, and sound recording equipment are all accessible to students interested in exploring the moving image through narrative and experimental forms; as part of sculptural or performance-based practices; and in contexts such as theater projection, gallery installation, online, or expanded cinema.
Maximum Capacity – 4
Reservable Capacity – 1
Supervision – Regular walkthroughs when in use
Access Policy
Authorized users may reserve studio time. Authorization requires current or previous enrollment in a media arts course or training by a studio manager.
De-densified/rearranged to function primarily as a video shooting and video installation space with our computer stations available to support this function.
Additions
Reservable by one user at a time, assuming projects will take up the entire studio. User may work with up to three other people in the space, as long as physical distancing is maintained.
Studio Map