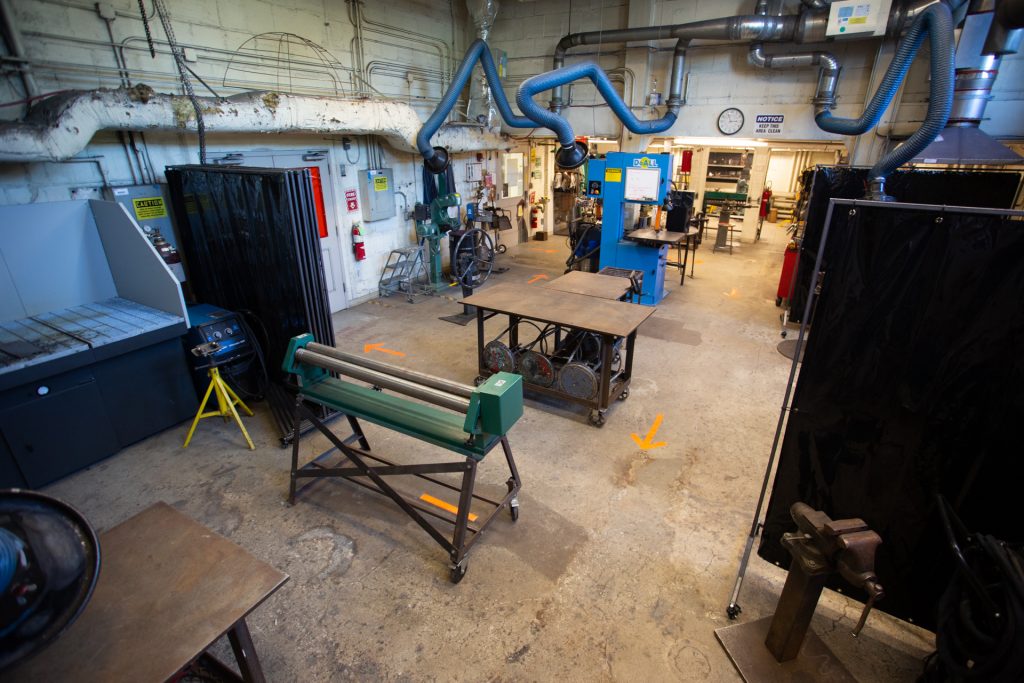 Contact: Adam "Legs" Cowell, adam.cowell@tufts.edu
The Welding Studio operates as a research lab in the form of an industrial metalworking shop. After a mandatory safety training lead by the Studio Manager, you may receive training specific to your project needs. Students can choose to gain trade-level knowledge of welding technologies or learn how to safely experiment with various processes to redefine how they may be used within the context of contemporary art practice. The shop supports hot and cold work and features a large fabrication space, fully stocked materials room, and high ceilings with an overhead hoist to accommodate large-scale work.
Work in this shop requires the supervision of a Studio Manager or Monitor at all times, as well as the completion of a safety training workshop.
To work in this studio, you must first be trained by an instructor or studio manager.
If you would like to be trained to use this studio, email the studio manager.