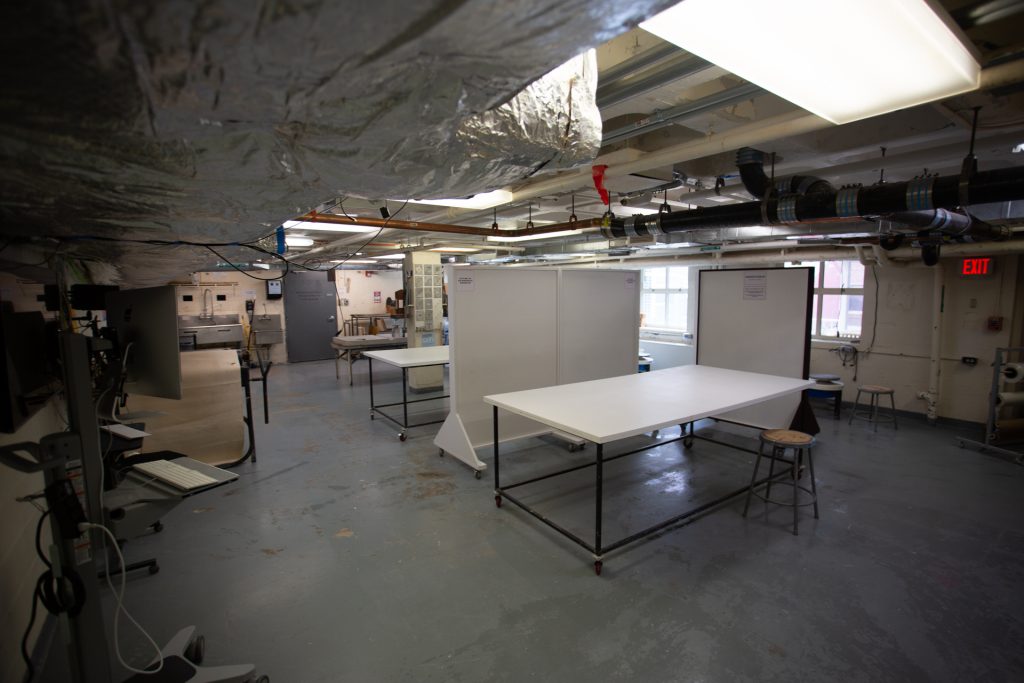 Contact: Stephen Powers, stephen.powers@tufts.edu
The Ceramics Studio is a space where artists can explore the properties of clay. Students may explore ancient or contemporary methods through a variety of firing and glazing techniques, ceramic decaling, wheel work, hand building, slab construction, or slip casting. Our kilns and drying rooms can support large-scale work, and individual studio spaces are available for students enrolled in directed study.
To work in this studio you must first be trained by an instructor or studio manager.
If you would like to be trained to use the studio, email the studio manager.