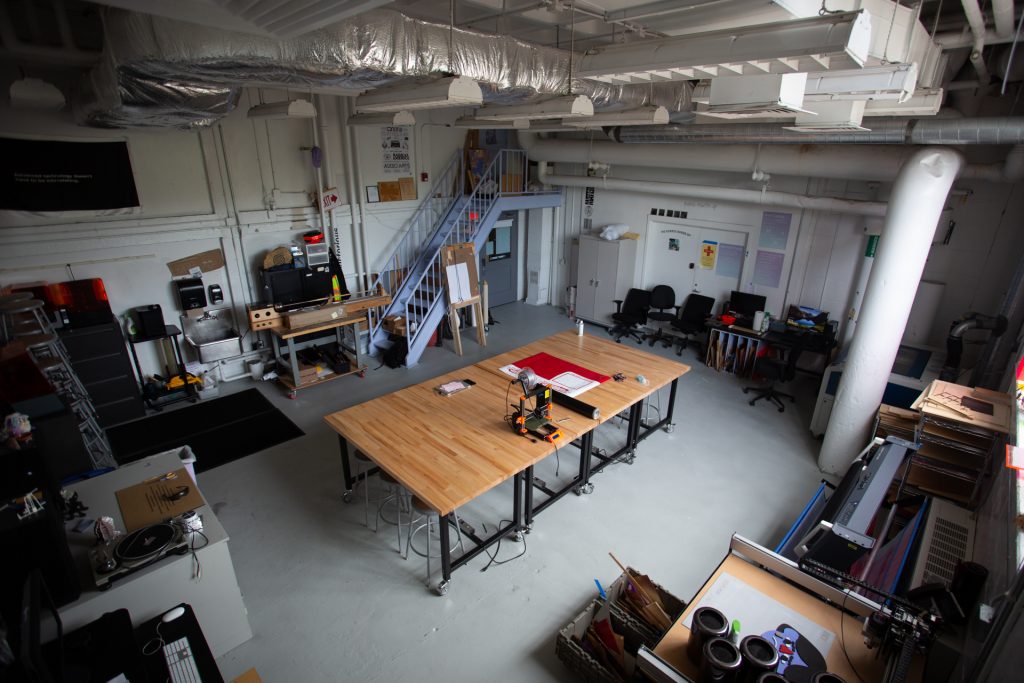 Contact: Vicky Rodriguez, victoria.rodriguez@tufts.edu
The Advanced Production Lab is a meeting place for experimental fabrication techniques–from 3D-scanning for virtual reality to laser engraving on sandwiches, we're always up to something special here. The APL utilizes digital technologies to support students in their creative practices. Studio Managers and Monitors are available to assist students with a range of projects involving fine art digital printing, 3D scanning and printing, laser cutting and engraving, and vinyl cutting.
Work in this shop requires the supervision of a Studio Manager or Student Monitor at all times, as well as the completion of a safety training workshop.
To work in this studio you must first be trained by an instructor or studio manager.
If you would like to be trained to use the studio, email the studio manager.
You may reserve time on the APL equipment ahead of time through the Webcheckout reservation system here.