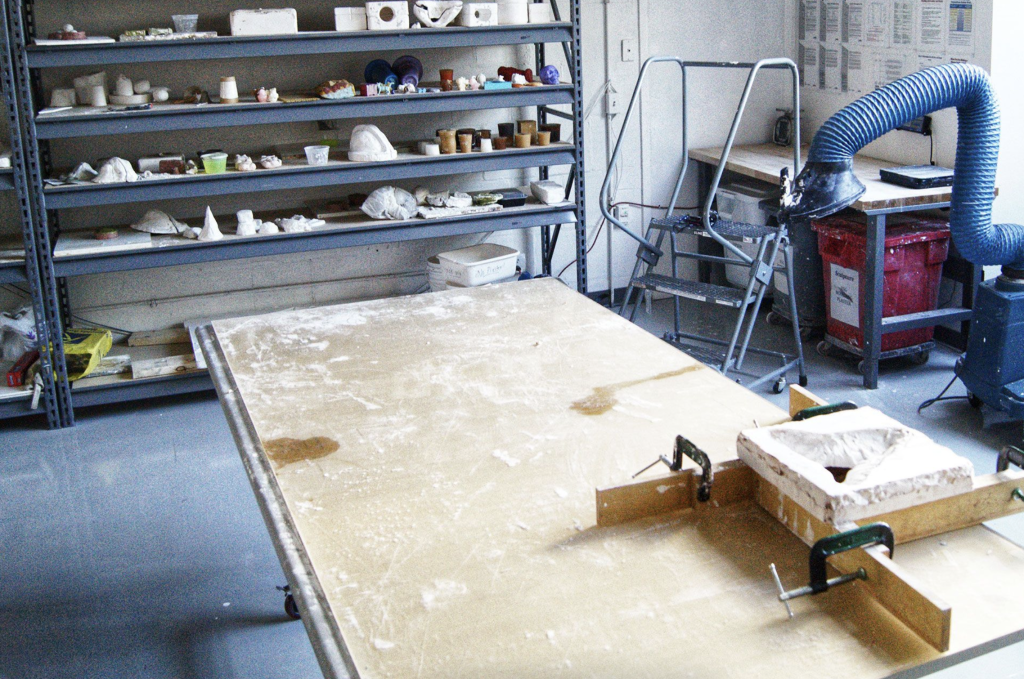 Overview
The Plaster & Mold Making Studio is a space where students can explore a wide variety of mold-making methods as well as sculpt with plaster. Students have free access to a variety of plasters and space to make molds, and may safely explore concrete, plastic, foam, resin, wax, moulage, and a variety of plaster materials.
How to Gain Access
This studio may be accessed by ID card whenever the building is open and class is not currently meeting in the space.
Users are granted card access by faculty through enrollment in a class, or by a Studio Manager after an orientation and/or training. Studio users may be required to complete further training and certification in order to use and reserve specific equipment.
Tools & Equipment
Mixer
Hand tools
Vacuum table
Drying cabinet
Consumables
Available for purchase at or through the School Store:
Safety & Policies
MEDIUM HAZARD STUDIO
All users must read, sign, and abide by the Studio Policies and Contract document which outlines studio safety and procedures. Simply reading the document does not grant access. See How to Gain Access above.