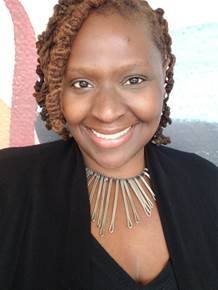 Marisa Luse (she/her), is a naturally-gifted relationship builder and proven nonprofit leader, trusted community and family advocate with over 20 years of non-profit management, civic and community engagement, racial justice, health equity, and community-based participatory action research expertise. In her role as Research Analyst for TIER's Evaluation of the Massachusetts Essentials for Childhood Project, Marissa is collaborating with the Massachusetts Department of Public Health to talk with families about how they lead change or wish to make a change in their communities.
As a culture change activist and innovator, Marisa has worked for pioneering individuals, organizations, and institutions across Greater Boston to help create and shift spaces that values humanity; break down silos that result in system, organizational, and community change; increase engagement and participation and inspires others to be courageous leaders and advocates for themselves, their families and communities. Her work has resulted in sustainable, community-bridging services, events, programs, and initiatives that thousands of Boston residents and leaders access across the city today.
She has received several city and state citations for her civic and community engagement work. She is a recipient of the Social Capital Inc.'s Idealist Award, Be the Change Award from the Massachusetts Conference for Women, and the Excellence in Mentorship Award.