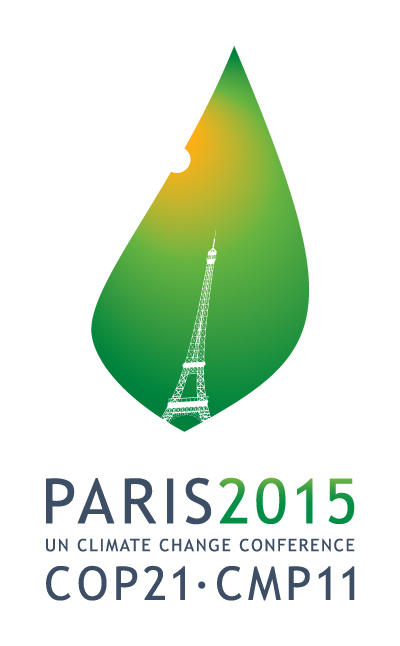 Between November 30th and December 11th, 2015, world leaders and representatives from over 190 countries will gather in Paris for the 21st Conference of the Parties (COP) to the United Nations Framework Convention on Climate Change (UNFCCC). A key goal of the conference is to reach a universal climate agreement to keep global temperature rise below 2°C in an effort to avoid the most dire impacts of a changing climate. The Intergovernmental Panel on Climate Change (IPCC) projects that if no action is taken and we continue on our present course, the earth is on track to see a global average temperature rise of at least 4°C (more than 7°F) by the end of the century.
President of the French Republic, François Hollande, explained that despite the attacks that occurred on November 13th, the conference will go on as planned: "We must continue – continue working, going out, living our lives, influencing the world: this is why the international climate conference will not only go ahead, but will bring hope and solidarity."
This video from Grist provides a basic overview of the upcoming negotiations in under 5 minutes.
Background Information:
Resources to Use During the Negotiations:
Live Broadcasts
Email Updates
News Resources
Tufts/Fletcher in Paris:
Follow along with faculty and fellows who are attending COP21:
If you are a Tufts/Fletcher alum in Paris, don't miss the Paris Climate Conference Alumni Gathering:
Events on the Tufts Medford Campus:
Would you like to share other resources that are not included on this list? Send us an email at sustainabilityoffice[at]tufts.edu.