Poetry
Recent advances in brain research suggest that poetry may activate important neurological pathways that stimulate transfer of information from short- to long-term memory, where it can be retrieved for future problem-solving. In other words, poetry may enhance the textbook experience when it comes to meaningful learning and economic literacy. The anthology, papers, and poetry examples below provide a few illustrations of how poetry might be used to understand and express economics in a more personal and memorable way.
Poetry Anthology – Economics for Policy and Planning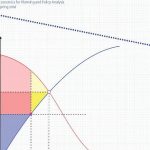 An anthology of economic-themed poetry representing the 'best of the best' submissions to the poetry experiment during the spring 2016 offering of Economics for Policy and Planning. The project was funded by a Tufts Innovates grant, with support from student RAs Jonathon Diaz and Lylee Rauch-Kacenski.
Bringing Imagination Back to the Classroom
Article that explores the creative arts and poetry in economics teaching.
A poem that exploits the economist stereotype in a lighthearted and humorous way.
Select Student Submissions – Spring 2014