Captains: Brittany Mitro & Lauren Varanese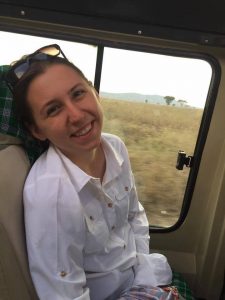 Brittany is a senior double majoring in Chemical Engineering and Global Health (interdisciplinary studies). She hopes to work in infectious disease prevention and international development in the future. She joined ballroom freshman year when a friend convinced her to come along to a lesson and she fell in love with the team and the dancing. She dances and loves all styles but her favorite thing about ballroom is the Tufts team. She can't wait to be a co-captain this year and hopes to continue making the team a welcoming and fun place for all members so everyone enjoys ballroom as much as she does! When she isn't dancing she can be found doing research in the environmental engineering lab, teaching ESL with a local organization, or working with Engineers without Borders.

Originally from Arizona, Lauren is a junior majoring in biochemistry. This is her third year of being on the team–and of dancing in general. When not dancing or hanging out with the team, she can be found reading or working in a chemistry lab. She is also on the eboard for Another Option. Lauren is very excited to be one of the captains of the ballroom team, and is looking forward to a great year!

Treasurer: Dan Spencer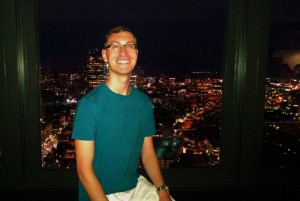 Dan is a senior from Massachusetts double majoring in Physics and Spanish with the hope of becoming a doctor. Before coming to Tufts, Dan had never properly danced a day in his life, but after seeing the O-Show performance, he fell in love with ballroom dancing. Dan greatly appreciates the sense of community the team offers and enjoys both dancing and watching others (especially professional Latin dancers) compete. Dan's favorite style of dance is American Smooth, but he also loves American Rhythm, International Latin, and sometimes International Standard. Off the dance floor, you can find Dan researching in a chemistry lab, volunteering at Massachusetts General Hospital, and trying to teach himself way too many foreign languages at once.

Show Director: Stephanie Miller
Our lovely show director, Stephanie, has yet to send the webmaster her bio & picture. Boo. For shame.
Outreach Chair: Molly Lie

Molly is a sophomore from Seattle majoring in mechanical engineering and minoring in French. She never danced before coming to Tufts but loves feeling like a princess while dancing smooth or having fun with latin. Molly enjoys the team spirit and community, especially during social dancing. At Tufts, Molly also plays rugby and is a member of Wind Ensemble.

Competition Coordinators: Lexi Galantino & Isabel 家誼 Liao
Lexi is so excited to help coordinate Tufts Comp again this year! Though she is currently a senior majoring in biopsychology and computer science, in the future she hopes to become a ballroom dancing web developing medical doctoring dog parent. Lexi originally started dancing in musical theater, but in high school joined color guard and marched drum corps. She didn't think she would dance as much in college, until one fateful day in March when she walked into a Paso Doble lesson and had a ton of fun. Although Lexi is always up for new varieties of dance, her favorite styles are now rhythm and standard. When not focused on ballroom, Lexi can be found in Halligan programming, TA-ing a programming languages class, or working with Tufts Women in Computer Science. Lexi is constantly thinking up ideas for new ballroom apps, and who knows, she may actually finish one someday!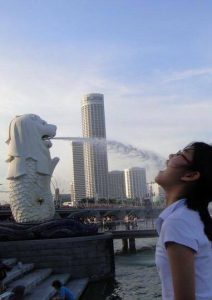 Isabel is an international student from Taiwan, and a rising sophomore who loves to talk in third person is planning on majoring in mathematics (although still uncertain). As a member of the eboard, Isabel's main goals are to bring to the board a more diverse perspective that better represents the team and also to make the team a more welcoming and inclusive community. Isabel has, on multiple occasions, attempted to decide on a favourite style, but has yet to succeed, as her answers have ranged all four styles. When not dancing or crying over assignments, Isabel can often be found in front of her sewing machine working on her next dress! At competitions, you will often find the wild Isabel hobbling around with her head down, looking for floor stones to add to her collection.