Founded in 1995, the Tufts Ballroom Dance Team offers instruction in the four styles of competitive partnered dance: American Smooth, International Standard, American Rhythm, and International Latin. Through weekly group lessons, open practices, and private instruction, team members routinely learn new figures, solidify partner work, and fine tune fundamental dancing techniques.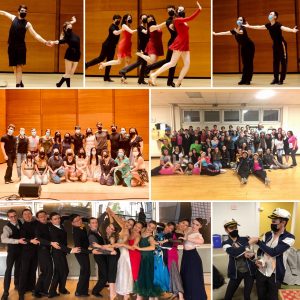 The Tufts Ballroom Team prides itself on being open to anyone in the Tufts community who is interested in learning and/or competing Ballroom. We do not hold tryouts, and no experience is necessary to join. Dancers do not need a partner to join the team, as the Team Captains ensure that all Newcomers are paired up with a partner for the first set of competitions.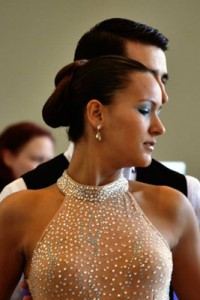 The Tufts Ballroom Team offers two weekly group lessons divided by level taught by our team coach, Mica Milojkovic. A former Amateur Latin National (Serbia) Champion, Mica has been a competitor, teacher, and adjudicator for over 20 years. In addition to the two weekly group lessons, Mica offers team-subsidized private instruction for upper level dancers on campus. Furthermore, the team holds three weekly open practices open to all team members regardless of level. During these practices, upper level dancers are available to review previous lesson material, drill technique, and answer any questions that arise.
Each year, the Tufts Ballroom Team competes at six collegiate competitions throughout the New England area. The central competition of our "season" is the annual Tufts Ballroom Dance Competition, held at a venue in the greater Boston area. At collegiate Ballroom competitions, dancers can compete at either the Newcomer, Bronze, Silver, Gold, or Open level based on experience and skill level.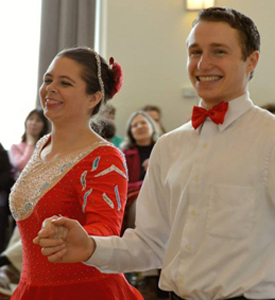 The Tufts Ballroom Team strives to combine the excitement and joy of social dancing with the structure and dedication of competitive training. The integration of these two worlds of ballroom dance is one of the main characteristics of the Tufts Ballroom Dance Community. It is this community that makes the Tufts University Ballroom Dance Team one of the most rewarding student organizations on campus.