Reflecting to the trends of current museum practices, institutions are determined to be more inclusive and diverse across their staff members and the communities they serve. Having staff members working together as a team from various backgrounds can result in a functional unit that is capable of helping the organization to fulfill its mission statement. To facilitate this, one area of focus for change became the museums' volunteer educator program.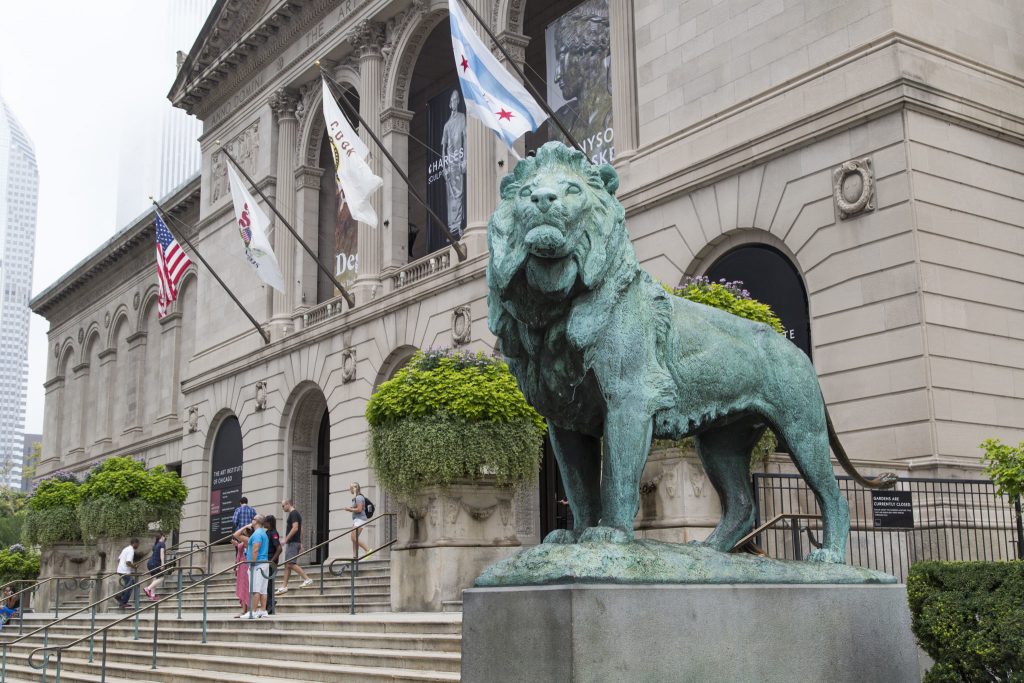 Unpaid guides, known as docents, are integral part of cultural institutions' daily operations. Before an art enthusiast can become a docent, they have to participate in trainings provided by the museum staff, to become familiar with the collection and the values and policies of the workplace they are committed to represent. They are involved in education and programming as their primary role is to deliver free guided tours for visitors, however, their job may vary by venue. They might also perform administrative tasks, offer their services in collection care and oftentimes, information desks are run entirely by unpaid staff under the supervision of colleagues of the visitor services department.
According to Robin Pogrebin's article in the New York Times from last October, since the establishment of these programs, the corps of volunteer guides consisted traditionally of white, retired women – many of them former teachers with the knowledge of several languages – who had the time and could afford to work for little or no money. In times of a cultural paradigm shift that is happening in recent decades, this system no longer seems to be sustainable and it is facing more and more criticism from the side both of museum professionals and audiences.
A recent case that demonstrates the unsustainability of the system, happened in the Art Institute of Chicago last September. The museum decided to end its 60-year-old program, which had already stopped hiring new volunteers in the past 12 years. For the future, they are determined to "rebuild their program from the ground up" and take further steps toward following their core values, which emphasize the importance of diverse perspectives. To this end, they informed their 82 volunteers about their decision in a letter leaving no platform to have a conversation about alternatives. From now on, the AIC's new system would rely entirely on paid educators, and docents were invited to apply for these positions until their program would be reintroduced with updated protocols. The Art Institute of Chicago was shocked by the criticism they received following their statement on disbanding the program. Myriads of hateful letters and e-mails were sent to the museum along with headlines of "Moral Panic Journalism" by conservative media, writing about the case as discrimination against white people. The AIC however, is not the only museum that ended their docent program. Although the Birmingham Museum in Alabama or the Smithsonian's Hirshhorn Museum handled the situation the same way, none of these events became as controversial as this one.
It is important to note that the vast majority of the docents themselves agree to this change. Despite being disappointed, they are ready to continue to work toward their mutual goal to serve diverse audiences. But at the same time, can these guides – committed to the institution – be expected to get along with the decision, supposing they should be aware of what is useful for the museum in long-time respect? It is hard to say, but there are even more issues that Pogrebin's piece brings up.
One moral question raised by this article concerns the situation of museum educators. How is a volunteer educator different from a volunteer curator? Why is it easier to imagine an unpaid educator than an unpaid curator? Even nowadays, there exists an obvious hierarchy in the museum field. Art history is traditionally seen as a women-dominated profession. Yet, there are certain roles in a museum which are considered masculine, and are more respected since they have less to do with audiences and more with scholarship solely – causing further gender inequalities as well. According to related forum posts at the AAM's website, this bias suggests that the work of museum educators worth less than those who organize exhibitions, when in fact, this is not the case. In order to create successful exhibitions with programs that attract audiences, hence generate revenues, curators cannot exist without educators and vice versa.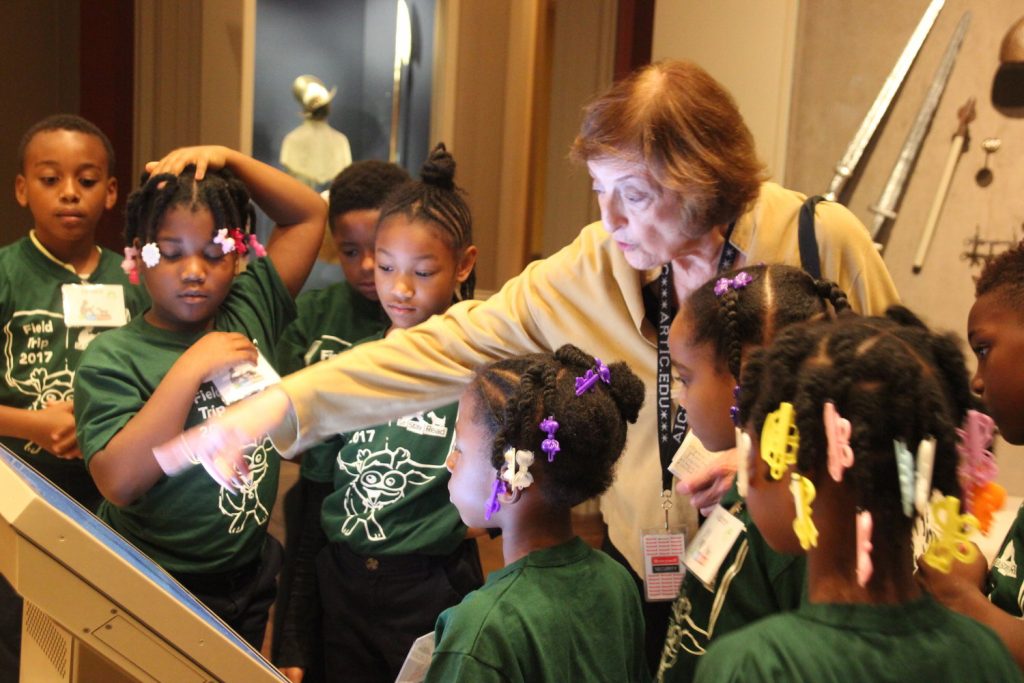 It is also questionable that in the present era of the reinvented museum should art enthusiasts educate without having been trained for it? Necessarily, more and more complex interdisciplinary techniques and trends flood the museum field and it is debatable that docents can – or are willing to – keep up with evolving museum practices, not to mention the need for having the proper language and approach to have conversation about questions of race, gender and identity. In the new museum, a conventional gallery tour became insufficient for today's visitors. It is true, that most volunteer educators are experienced guides and have an in-depth knowledge of their collections, but their devotion will not seem to be enough to engage audiences in the future. Can employers and visitors have the same expectations from a docent as a paid staff member? Furthermore, where is the place of the volunteer in the organization chart? Here lies the importance of clear job descriptions, which make it possible for everyone to be aware of what to expect from others in an institution and how not to exceed their own authority. Besides having a volunteer manual, docents receive a job description, like any other colleague of the museum, that outlines the summary of their position, list their specific duties and specifies to whom they need to report.
Another concern about laying off free workforce is the current situation of the pandemic. In times of COVID, can museums afford to fire experienced volunteers who work for no money? Or is this time of self-reflection provides the best opportunity to rethink how a museum wants to function in the next years? One financial consequence for institutions is that in some cases docents also serve as donors of the museum, which means, there is a possibility to lose income from their side. It might be too early to decide whether the Board and James Rondeau, director of the Art Institute of Chicago made the right decision or handled the situation well by sending an e-mail to docents about the ending of their work and offering them memberships for two years as their gratitude for their services. However, this period of reevaluation and slowing down certainly creates space for museum professionals to find new ways to serve diverse audiences better by developing experimental, innovative and inclusive strategies. The new model of the AIC aims to eliminate the tendency of excluding professionals by favoring unpaid staff. The tours, offered by docents were mostly free of charge, therefore the lack of this service will have an impact on visitors as well, as not all of them can afford to participate in such events. The Art Institute of Chicago stated that one of their goals is to include social classes with lower income. The fees of future museum programs are still unknown, but the will to reintroduce docent programs by 2023 is a silver lining both for volunteers and the public for this paradox situation.
Docents are certainly one of the most valuable corps of museum work. Their commitment, enthusiasm and knowledge are essential for the operation of cultural institutions. At the same time, it is also true that the current practices of employing volunteer guides are not sustainable anymore. To solve the problem, Sophie Haigney agrees with the AIC about turning these positions into paid ones and suggests in her article, that museums should involve more students, who can get credits for their work in museums. In overall, one key element could be the reform of training docents. On the one hand, it is surely crucial to know the collection of the museums. On the other hand, there should be more discussions facilitated by outside specialists about social inequities and how to interpret, handle and address them comfortably during a guided tour. The Museum of Fine Arts in Boston is a pioneer in this respect as they introduced trainings required for both paid and unpaid staff to help them recognize and deal with unconscious bias. However, according to Haigney's piece, even these docent trainings should be redesigned as they are still fully dedicated to white audiences. It seems like the problem is much more complex than just the issue of training and it will surely take decades to get to a solution.