by guest columnist Amanda Breen
Students in this year's Exhibition Planning class were given a challenge: choose an image that inspires you from the photographs in Historic New England's exhibition, "The Camera's Coast," and use it as a jumping-off point for a full-blown exhibition plan. Snapshots: 15 Takes on an Exhibition is to take place at the Tufts University Koppleman Gallery May 6-18, 2014. Opening reception Tuesday, May 6, 2014, 5:30-8pm. See the Facebook page here.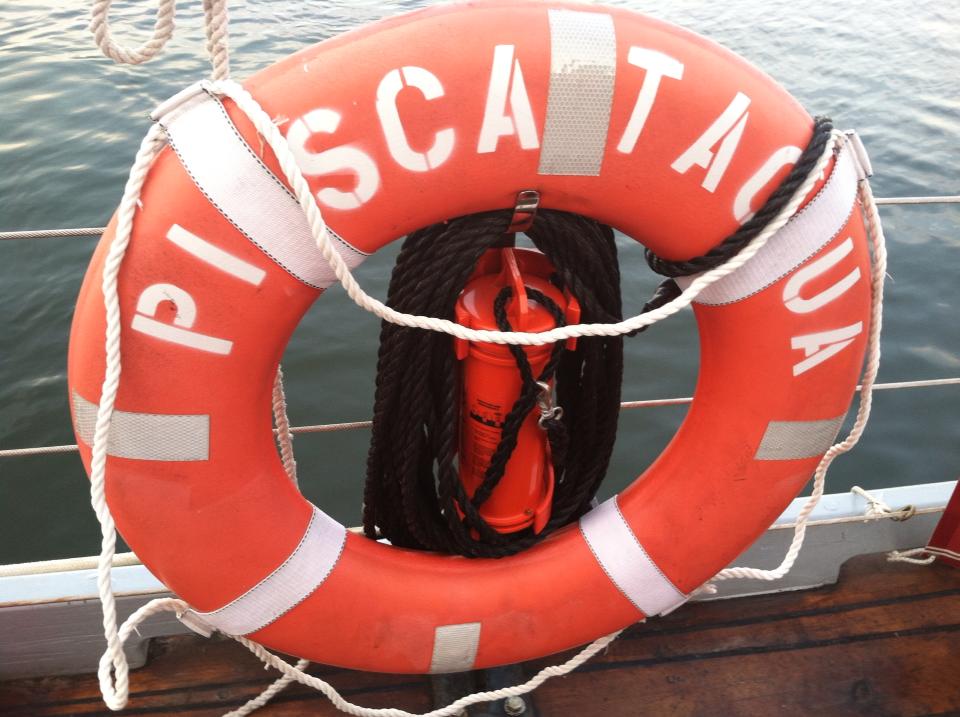 My experience sailing on the Piscataqua, a traditional reproduction of the flat-bottom gundalow barges that were once prevalent along the local waterways of the Piscataqua River Region, sparked my interest in the photograph Fanny M., which was the last gundalow to operate commercially in the area. The gundalow, not especially handsome, was a practical working vessel perfectly adapted to the environment. One or two farmers could construct the utilitarian design of the gundalow over the course of the winter season. Uncaulked and unpainted, the vessels were given little care, yet the communities were entirely dependent on these vessels to transport necessary goods throughout the Piscataqua River region up until the twentieth century.