CSS Team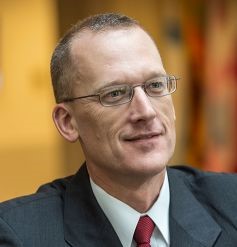 Scott D. McDonald
CSS Assistant Director
Scott McDonald is a Ph.D. Candidate in International Relations at The Fletcher School of Law and Diplomacy, Tufts University and a Non-resident Research Fellow at the Asia-Pacific Center for Security Studies. He has taught at Wellesley College and the Asia-Pacific Center for Security Studies. Scott's academic interests combine a love of political theory with 24 years of experience as a US Marine, crafting and executing US policy, strategy, and operations in the Indo-Pacific. His current research interests include the intersection of individual philosophy and foreign policy decision-making. Scott's doctoral research focuses on the extent to which classical Chinese philosophy influences the leadership of the People's Republic of China. His published focuses on security in the Indo-Pacific Region, including co-edited volumes on The Future of the United States-Australia Alliance and China's Global Reach, both of which include chapters by Scott. He has also published on the impact of traditional ideas on PRC policy in the Naval War College Review, and on US China Policy in The Fletcher Security Review and strategic Competition in the Journal of Indo-Pacific Affairs. In addition, his commentary on US policy has been published by The Conversation and The National Interest. You can find more information about Scott's research at https://sites.tufts.edu/mcdonald/.
Visiting Research Fellows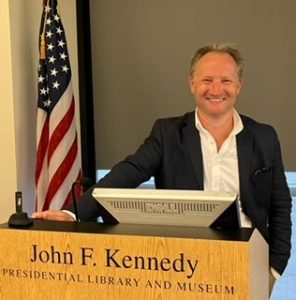 James D. Boys
Dr. James D. Boys is a Visiting Scholar at the Fletcher School's Center for Strategic Studies. He was a Senior Visiting Research Fellow at King's College London from 2012-15, and Professor of International Political Studies at Richmond University in London, where he taught from 2006-2019. His current research examines the application of the Madman Theory in U.S. Grand Strategy. He has authored three books: Clinton's Grand Strategy (Bloomsbury, 2015) Hillary Rising (Biteback, 2016), and Clinton's War on Terror (Lynne Rienner, 2018). His research papers have been published in The Cambridge Review of International Affairs, Politics, Studies in Conflict and Terrorism, Intelligence and National Security, and Congress and the Presidency. Since 2007 his keen insight into U.S. politics and foreign affairs has made him a regular guest on CNN, the BBC, Sky News and CNBC. You can view James' publications and media work at www.jamesdboys.com and follow him on Twitter @jamesdboys

Michael A. Cohen
Michael A. Cohen is non-resident fellow at the Eurasia Group Foundation, a columnist at MSNBC and the New Republic, a contributing writer at the Daily Beast, the publisher of the newsletter Truth and Consequences, and a prolific writer on international affairs and American politics.
Cohen previously served as a speechwriter at the State Department for US Ambassador to the United Nations, Bill Richardson and Undersecretary of Economic Affairs, Stuart Eizenstat. Before that he served as a speechwriter for US Senator Chris Dodd of Connecticut.
Since then he has worked at a host of policy think tanks including the New America Foundation, where he co-helmed the Privatization of Foreign Policy Initiative, the Century Foundation, the American Security Project and World Policy Institute.
In 2009-10, he was a prominent dissenting voice on the US surge in Afghanistan, writing numerous articles critiquing US policy, as well as several journal articles on counter-insurgency and military strategy. He traveled to Afghanistan in 2011, where he served as an election observer on behalf of the US State Department.
For the past 15 years he's been a journalist writing on politics and international affairs for a host of news outlets. From 2014 to 2021, he was a national columnist for the Boston Globe. Previously he has been a columnist at Foreign Policy magazine, the Guardian, the London Observer, and World Politics Review. He's also written for the New York Times, Washington Post, Wall Street Journal, Los Angeles Times, The Atlantic, Time, Newsweek, The Nation, Foreign Affairs, World Policy Journal, Dissent, Democracy.
Cohen has written three books, Live From the Campaign Trial: The Greatest Presidential Campaign Speeches of the 20th Century, (Bloomsbury 2008) American Maelstrom: The 1968 Election and The Politics of Division (Oxford University Press, 2016), and Clear Present Safety: The World Has Never Been Better and Why That Matters to Americans (Yale University Press, 2019), co-written with Micah Zenko. The latter book was inspired by their seminal 2012 article in Foreign Affairs of the same name.
Cohen has a bachelor's degree from American University and a Master's of International Affairs from Columbia University, where he's also served as an adjunct professor.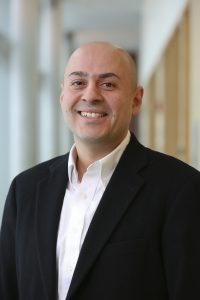 Karim El Kady
Karim El Kady is a scholar of US military occupation and state-building of foreign territories. He holds a Ph.D. in Politics from Brandeis University and an MA in International Relations from the American University in Cairo. His book project titled Alliances that Matter: Why the United States Succeeds in Rebuilding States under its Military Occupation won the Smith Richardson Strategy and Policy Fellowship. The Harry Truman Library and Institute, the Mellon Foundation, and the Kemet Boutros Ghali Foundation have all supported his research. Elkady is a senior researcher at Al-Ahram Center for Political and Strategic Studies in Cairo, Egypt.  He was an inaugural postdoctoral fellow at Fletcher's Center for Strategic Studies from 2017-2021. Before joining the Fletcher School, Elkady was a junior research fellow at the Crown Center for Middle East Studies at Brandeis University. Elkady's research also investigates America's foreign policy toward the Middle East. The Oxford University Press has published his article "US-Egypt Relations" in its Research Encyclopedia of American History.  
Christopher Preble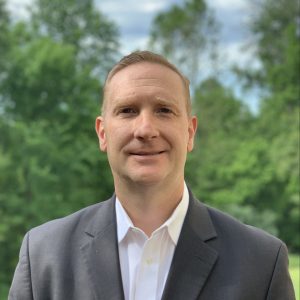 Christopher Preble is a Senior Fellow and Director of the Reimagining US Grand Strategy Program at the Stimson Center, where his work focuses on the history of US foreign policy, contemporary US grand strategy and military force posture, and the intersection of trade and national security. He has written extensively on counterinsurgency doctrine and state building, including in the context of the US wars in Afghanistan and Iraq.
Previously, Preble was co-director of the New American Engagement Initiative in the Scowcroft Center for Strategy and Security at the Atlantic Council; vice president for defense and foreign policy studies at the Cato Institute; and director of foreign policy studies from 2003 to 2011. Preble was a commissioned officer in the U.S. Navy, and served aboard the USS Ticonderoga (CG-47) from 1990 to 1993.
Preble is the author of four books and co-hosts the "Net Assessment" podcast in the War on the Rocks network. He teaches US foreign policy at the University of California, Washington Center, and has also taught history at St. Cloud State University and Temple University. He is a life member of the Council on Foreign Relations and his work has appeared in many major publications, including the New York Times, Washington Post, Financial Times, The National Interest, and National Review.
Preble graduated from George Washington University and received a PhD in history from Temple University.
PhD Research Fellows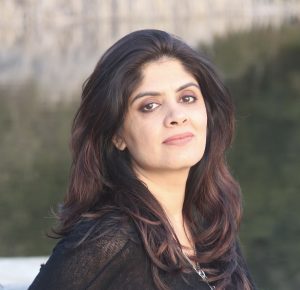 Lima Ahmad
Lima Ahmad is PhD candidate in the fields of International Security and Conflict Resolution at the Fletcher School of Tufts University. She is Co-Founder of "I See You Campaign" an anti-corruption campaign in Afghanistan. She also founded Paywand Afghanan Association that focuses on research projects regarding women's issues. She has worked on several development projects with national and international organizations mainly focusing on Gender Mainstreaming at the policy level. Ms. Ahmad has worked as Monitoring and Evaluation Director with the Administrative Office of the President Ashraf Ghani, where she worked on system development and primarily system reforms to ensure accountability in the governmental institutions. Ms. Ahmad has organized the South Asian Youth Conference in Kabul 2017 that focused on Youth and Violence and Gender issues. She has also organized Women's Empowerment Fair in 2017 by USAID for 1500 women participants that showcased women's empowerment programs of international partners in Afghanistan. Ms. Ahmad is an independent researcher with two search reports published, "Women's Penal System in Afghanistan" and "Women's Participation in Peace process of Afghanistan". Her coming research projects are concerned with Women's inclusion to the Security Sector, Afghan Peace Talks with the Taliban, and Security Sector Reform. Her areas of expertise: Institutional Reforms, Women and Security, and Conflict Resolution. Her regional areas of expertise are Afghanistan, South Asia, and MENA Region. Her regional areas of expertise are Afghanistan, South Asia, and MENA Region.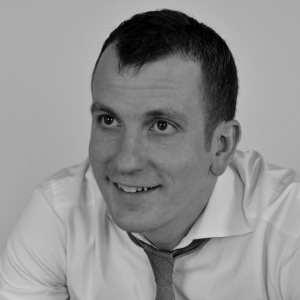 David Kampf
David Kampf is a PhD candidate at the Fletcher School at Tufts University. His research focuses on conflict, foreign intervention, migration, terrorism, illicit networks, and humanitarian crises. He previously directed communications for the Carnegie Endowment for International Peace and oversaw communications for the U.S. Agency for International Development in Rwanda. His writing has appeared in The New York Times, Washington Post, Foreign Policy, War on the Rocks, POLITICO Magazine, and others. He holds an MA in international affairs from Columbia University, where he was editor in chief of the Journal of International Affairs, and a BA in political science from Bates College.
Xiaodon Liang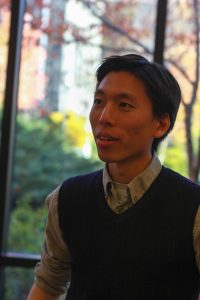 Xiaodon Liang is a PhD candidate at The Fletcher School of Law and Diplomacy, Tufts University. He is a research assistant at the World Peace Foundation (Medford, MA) and an associate at the National Bureau of Asian Research (Seattle, WA). Before earning his master's degree at The Fletcher School, he worked for the financial analytics firm Dealogic and interned at the Arms Control Association (Washington, DC). Xiaodon's current research focuses on conventional arms control and defense economics.