Anna P. Ronell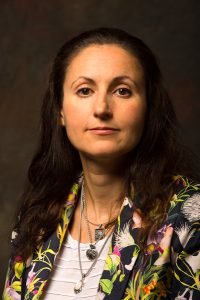 CSS Program Manager
Anna has extensive experience developing strategy and operational plans for education and research programs and managing international partnerships and communications for innovative academic initiatives.
She received her Ph.D. from Brandeis University, has taught at Wellesley College, and has worked on international academic collaborations at Massachusetts Institute of Technology and the University of Massachusetts.
Her scholarly interests are Russian-speaking Diaspora, Russian-Jewish experience in the USSR and in Israel, and Eastern European Jewish civilization.
Anna's articles have appeared in The Journal of Modern Jewish Studies, Polin, Studies in Polish Jewry, Prooftexts, a Journal of Jewish Literary History, and others.
At the CSS, Anna plans to develop a new discussion platform that will host blogs, white papers, policy briefs, and analytical opinion pieces and to create programmatic events that would showcase the CSS academic and policy expertise as well as new research opportunities for graduate students.
Thomas P. Cavanna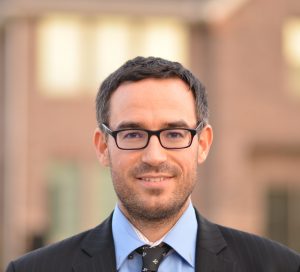 Visiting Assistant Professor of Strategic Studies
Thomas P. Cavanna, a historian with a deep appreciation for IR theory and policy, writes widely on grand strategy and American foreign policy in South and East Asia. Dr. Cavanna is the author of two books: Hubris, Self-Interest, and America's Failed War in Afghanistan: the Self-Sustaining Overreach (Lexington, Rowan & Littlefield, 2015); and Paradigmatic Volatility: US Foreign Policy towards India and Pakistan in the 1970s (French National Committee for Scientific Research, 2017).
He also published an article on U.S. nuclear nonproliferation policy in South Asia in the Journal of Strategic Studies ("Geopolitics over Proliferation: The Origins of US Grand Strategy and Their Implications for the Spread of Nuclear Weapons in South Asia", 2016) and various articles in France. His current book project is on geopolitics and US grand strategy.
Prior to arriving at the Fletcher School, Dr. Cavanna was a postdoctoral fellow at Southern Methodist University (Tower Center) and a lecturer in international relations at the University of Pennsylvania. He holds a French "Agrégation" in history, a M.A. and Ph.D. in history from Sciences Po, a MA in Management from Audencia Business School, and a B.A. in Modern Literature from Paris III Sorbonne Nouvelle. He was also a Fox International Fellow at Yale University. Thomas.Cavanna@tufts.edu
Post Doctoral Fellows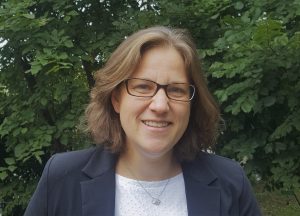 Megan K. McBride
Megan K. McBride is a Postdoctoral Fellow at the Center for Strategic Studies at the Fletcher School of Law and Diplomacy at Tufts University and a Research Analyst specializing in terrorism with a DC-area non-profit research and analysis organization.
Her research focuses on the relationship – as it exists in practice, as it is framed in public discourse, and as it is theorized in academic analysis – between religion, politics, violence, and terrorism. Her areas of expertise include terrorism, radicalization, religious and ideological violence, and theory of religion. As part of her work, she has conducted interviews with a series of domestic terrorists – convicted of crimes from arson to murder – affiliated with American anti-abortion and environmental terrorist movements. She has presented her work at major scholarly conferences and has been published in the refereed journal Terrorism and Political Violence.
Prior to arriving at Tufts she was a Postdoctoral Fellow in National Security Affairs at the U.S. Naval War College, and a Middle East intelligence analyst with the National Security Agency. She holds a Ph.D. in Religious Studies from Brown University, an M.A. in Government from Johns Hopkins University, an M.A. in Liberal Arts from the Great Books program at St. John's College, and a B.A. in Psychology from Drew University.
Karim Elkady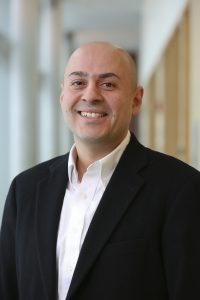 Karim Elkady is a postdoctoral fellow at the Center for Strategic Studies at the Fletcher School of Law and Diplomacy. He received his PhD in politics from Brandeis University in 2015. His research focuses on the United States military interventions, postwar state-building projects, and foreign policy toward the Middle East. Before joining the Fletcher School, Karim was a junior research fellow at the Crown Center for Middle East Studies at Brandeis University. Karim is on leave from his research position at Al-Ahram Center for Political and Strategic Studies in Cairo, Egypt. The Harry Truman Library and Institute, and the Mellon Foundation have supported his doctoral research. Karim is currently working on his book project that examines the question of why has the United States succeeded in rebuilding some states after military intervention, and failed in others.
Nils Hägerdal
Nils Hägerdal is a political scientist with research interests in ethnic conflict, civil wars, refugees, and politics of the Middle East. Hägerdal holds a Ph.D. in Public Policy from Harvard, an MA in International Relations from the University of Chicago, and a BA in Philosophy, Politics and Economics from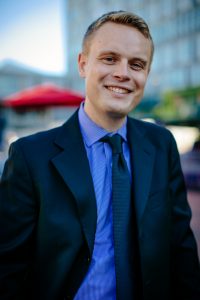 Oxford. Prior to joining the Center he held postdoctoral appointments at the Niehaus Center at Princeton and the Crown Center at Brandeis. During his doctoral studies he spent the 2013-14 academic year as a visiting researcher at American University of Beirut. His research is forthcoming in Journal of Conflict Resolution and other ongoing projects study whether forcibly displaced persons return home after wars end, how armed conflict causes environmental degradation, and regional spillover from the civil war in Syria. During his year at CSS he will complete his book manuscript on ethnic violence and militia intelligence capabilities. The manuscript studies how militias in ethnic conflicts gather and process intelligence, and how access to intelligence shapes strategies of violence; the project uses novel data and interview evidence about the Lebanese Civil War of 1975-1990. He will also be working on the Intervention Project.
Research Fellow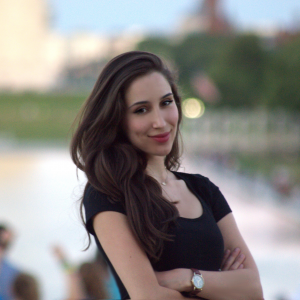 Sidita Kushi
Sidita Kushi is a research fellow in the Center for Strategic Studies at the Fletcher School of Law and Diplomacy at Tufts University. Her research focuses on contemporary security responses, particularly as related to Western military interventions in regions experiencing intrastate violence. Sidita specializes in mixed-methods designs and has produced datasets and fieldwork narratives on the regional selectivity of post-Cold War humanitarian military interventions. Most recently, she has received grant funding from the EUSA Haas Fund Fellowship, Brudnick Center for Conflict and Violence, Aspen Institute Germany, and Northeastern University.
Her work has been published in European Security, Comparative European Politics, International Labour Review, Mediterranean Quarterly, Journal of Science Policy & Governance, and more. Beyond academic platforms, Sidita is also a contributor to public scholarship on security and economic crises, including The Washington Post's Monkey Cage, New Eastern Europe, and openDemocracy.
Prior to arriving at the Fletcher School, Sidita served as a Lecturer in International Relations and Statistics at Northeastern University and a Poli/Econ researcher at the U.S. Department of State (Embassy Tirana). Sidita holds a Ph.D. in Political Science from Northeastern University, an M.A. in Political Science/Economics from Northeastern University, and a B.A. in Economics from St. John Fisher College.
Senior PhD Research Fellows
Polina Beliakova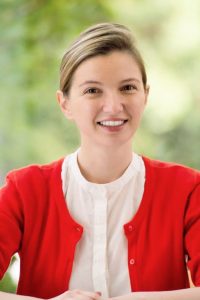 Polina Beliakova is a third year Ph.D. student at the Fletcher School of Law and Diplomacy, specializing in International Security Studies. Polina's Ph.D. research is focused on the civil-military relations in states experiencing internal secessionist conflicts. Before coming to Fletcher, she spent four years in Israel, studying an Israeli approach to counterterrorism.
Her previous research examined the effectiveness of governmental deterrence and reassurance strategies in counterterrorism and counterinsurgency. She also co-authored an article on labeling and analyzing contemporary terrorist actors in a broader context of insurgency, published in Perspectives on Terrorism (2014). Polina's field of regional interest includes the former Soviet Union and the Middle East.
She speaks Russian, Ukrainian, and Hebrew. Before finding her interest in conflict and security studies, Polina served as a head the Department of Non-Formal Education at the Jewish Agency in Kiev, Ukraine.
This year she will dedicate her energy to setting up a CSS Capstone Incubator – the project aimed at supporting the Fletcher students developing their final projects on the topics that overlap with the CSS research expertise. In addition, she will contribute to the discussions on civil-military relations, intrastate conflict, terrorism, and the U.S. foreign policy vis-a-vis Russia and Ukraine.
David Kampf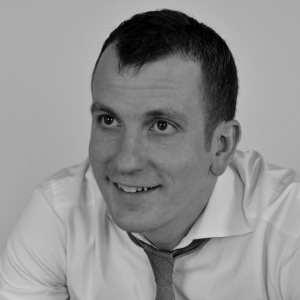 David Kampf is a PhD student at The Fletcher School of Law and Diplomacy, specializing in international security. His research focuses on conflict, foreign intervention, and humanitarian crises. David previously directed communications for the Carnegie Endowment for International Peace. Prior to this, he oversaw communications for the U.S. Agency for International Development in Rwanda. His writing has appeared in The New York Times, POLITICO Magazine, African Security Review, and others. He holds an MA in international affairs from Columbia University, where he was editor in chief of the Journal of International Affairs, and a BA in political science from Bates College.
PhD Research Fellows
Meg Guliford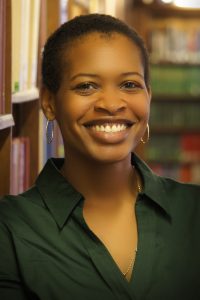 Meg Guliford is a Ph.D. candidate at Tufts University's Fletcher School of Law and Diplomacy. Guliford's dissertation project examines the effects of military intervention on civilian victimization. In addition to her work on military intervention, she also studies the effectiveness of peace agreements and the culture of elite military units.
Prior to beginning her doctoral work, she spent over a decade working for the Department of Defense and intelligence community. She holds a B.A. in Political Science and Communications from the University of Pennsylvania and an M.P.P. from Harvard University's John F. Kennedy School of Government.
During Academic Year 2017-2018, Meg will defend her dissertation prospectus and continue the research for her dissertation project. Her primary effort for the Center for Strategic Studies will be to guide its activities related to political violence and contribute to its various research efforts.
Zoltan Feher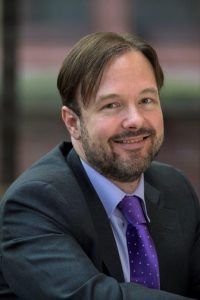 Zoltan Feher is a diplomat from Hungary and a Ph.D. candidate in International Relations at The Fletcher School of Law and Diplomacy. He is a jurist and a political scientist by training.
He worked as a diplomat between 2002 and 2015, serving as foreign policy analyst at the Hungarian embassy in Washington DC and most recently as Hungary's Deputy Ambassador and Chargé d'Affaires in Turkey. He taught International Relations at the two leading Hungarian universities for ten semesters.
In 2015-2016, he was a Mason Fellow and a teaching assistant to Professor Joseph Nye at the Harvard Kennedy School, where he earned a Master in Public Administration. He has been the recipient of the Kellner Scholarship (Bard College), the Vali Scholarship (Harvard Kennedy School), as well as the Bradley Fellowship, Provost Fellowship and Graduate Competitive Initiative Fellowship at Tufts University. He has studied with Robert Pfaltzgraff, Richard Shultz, Stephen Walt, Niall Ferguson, Richard Rosecrance and Michael Ignatieff. His PhD dissertation focuses on U.S. grand strategy.
Xiaodon Liang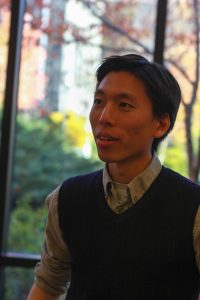 Xiaodon Liang is a PhD candidate at The Fletcher School of Law and Diplomacy, Tufts University. He is a research assistant at the World Peace Foundation (Medford, MA) and an associate at the National Bureau of Asian Research (Seattle, WA).
Before earning his master's degree at The Fletcher School, he worked for the financial analytics firm Dealogic and interned at the Arms Control Association (Washington, DC). Xiaodon's current research focuses on conventional arms control and defense economics.
Neha Ansari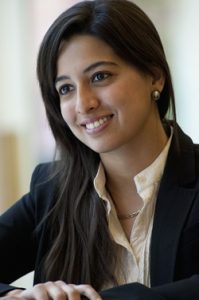 Neha Ansari is a PhD Candidate at the Fletcher School of Law and Diplomacy, where she is studying the impact of armed drones on public opinion in conflict zones and their counterterrorism success. Before joining Fletcher for a PhD, she was a visiting researcher at the Carnegie Endowment for International Peace, focusing on Pakistan's strategic culture and the Pakistani media. At the same time, she was also a Research Consultant for the Near East and South Asia (NESA) Center at National Defense University (NDU), Washington, DC. She has given presentations and briefings to numerous military-security forums, including U.S. Army's Asymmetric Warfare Group (AWG), the U.S. Joint Staff's Strategic Multilayer Conference and NDU. Prior to this, she was a Fulbright Scholar and a journalist in Pakistan. She has a MALD from the Fletcher School, and an M.A. and B.A. (Honors) from the University of Karachi, Pakistan.
PhD Research Associates
Lydia Sizer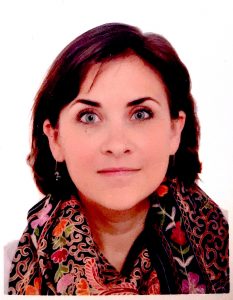 Lydia Sizer is a PhD candidate at the Fletcher School of Law and Diplomacy and her research focuses on institutional responses to international crises within the U.S. government. As a CSS Associate for the 2018-2019 academic year, Lydia looks forward to sharing her experiences within the U.S. foreign policy establishment during discussions about national security, identity politics, and the interplay between diplomacy and military engagement.
Lydia has been consultant covering North Africa and the Gulf since 2014. She was a manager at a UAE-based research firm from 2015-16 after serving as a Libya Desk Officer at the State Department from 2012-14. Lydia studied Arabic in Beirut as a Boren Fellow and has worked at CSIS, AEI, the Woodrow Wilson Center, Booz Allen Hamilton, and Caerus Associates. Lydia has an MA from SAIS and a BA with honors from Brown. She is proficient in Arabic and French.
Lydia's analysis has been published in Foreign Affairs and War on the Rocks, among other publications. She is active on Twitter @lydiasizer. Lydia's interests at Fletcher include US diplomacy and statecraft, organizational theory, policymaking during crisis, and the State Department role in US grand strategy.
Colin Steele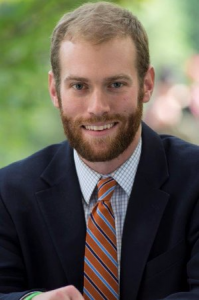 Colin Steele, MALD '18, is a first-year PhD student at The Fletcher School of Law and Diplomacy. As a master's student, his fields of study were international security studies and public and non-profit management (self-designed). He plans to combine those two fields of study in his doctoral work. Before Fletcher, Colin received his Bachelor's of Science in Foreign Service from Georgetown University, served as an AmeriCorps volunteer in north-central Washington State, and returned to Georgetown to help stand up a new university-wide office for global engagement. He has published on security and strategy, including a chapter in Strategy Strikes Back: How Star Wars Explains Modern Military Conflict (Potomac Books, 2018), articles at The Strategy Bridge, and a book review for the Center for International Maritime Security.
Former Postdoctoral Fellows
Burak Kadercan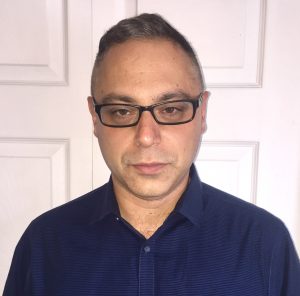 Burak Kadercan is a post-doctoral fellow in the Center for Strategic Studies at the Fletcher School of Law and Diplomacy at Tufts University. He is an Assistant Professor of Strategy and Policy at the United States Naval War College in Newport, Rhode Island. Burak received his Ph.D. in Political Science from the University of Chicago in 2011. He is also a Senior Associate at the Center on Irregular Warfare and Armed Groups (CIWAG).
Burak's research agenda lies at the intersection of IR theory, international security, political geography, and international history. He specializes in two broad topics. The first is the study of territory and territoriality in the context of international politics. The second topic involves the relationship between state-formation (or state failure) processes and production of military power. The cases he examines range from the Ottoman Empire to the so-called Islamic State (ISIS), or private military and security companies in present-day Iraq and Afghanistan.
His research has been published (or forthcoming) in International Security; International Theory; Review of International Studies; International Studies Review; Territory, Politics, Governance; and Middle East Policy. Prior to his appointment at the Naval War College, Burak was Lecturer in International Relations (open-ended contract) at the University of Reading (UK) and Assistant Professor in International Relations (tenure-track) and coordinator for the Master Program in International Security at Institut Barcelona D'Estudis Internacionals (IBEI).
Margarita Konaev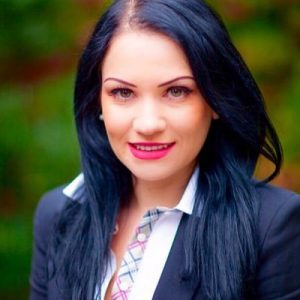 Margarita Konaev is a post-doctoral fellow in the Center for Strategic Studies at the Fletcher School of Law and Diplomacy at Tufts University. Her research lies at the intersection of international security and demography, and explores the how population dynamics – changes in the size, distribution, age structures, and growth rates of populations – shape efforts to prevent, manage, and resolve armed conflicts.
Previously, Margarita was a post-doctoral research fellow at the University of Pennsylvania's Perry World House. She holds a Ph.D. in Political Science from the University of Notre Dame, an M.A. in Conflict Resolution from Georgetown University, and a B.A. from Brandeis University.
During her year at the Center for Strategic Studies, Margarita will focus on writing a book manuscript on the role of population dynamics in intractable ethnic conflicts, as well as completing a series of papers addressing the interface between global urbanization and the changing nature and conduct of warfare.