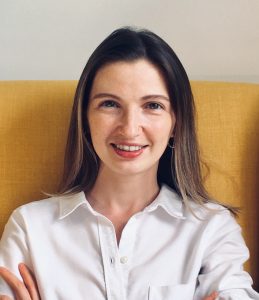 Polina Beliakova
CSS Program Coordinator
Polina Beliakova is a Ph.D. candidate at the Fletcher School specializing in civil-military relations, intrastate political violence, and democratic governance. Her regional expertise lies in the post-Soviet states and Israel. Polina's current research project focuses on the intrastate conflicts in democracies and their effects on civilian control of the military. Before coming to Fletcher, Polina studied diplomacy, conflict resolution, and counterterrorism for her MA in Government at IDC Herzliya (Israel).
Her work was published by Comparative Political Studies, Perspectives on Terrorism, War on the Rocks, and the World Peace Foundation. In her free time, Polina enjoys birdwatching, hiking, practicing yoga, and Krav Maga. You can find more information about Polina's research and teaching at www.polinabeliakova.com and follow her on Twitter @Beliakova_P
Thomas P. Cavanna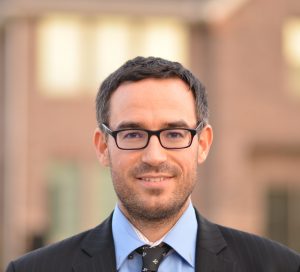 Thomas P. Cavanna is returning to CSS and the Fletcher School this fall as Assistant Research Professor. He will be teaching the Nuclear Security Course in the spring term. A historian with a deep appreciation for IR theory and policy, Dr. Cavanna writes on U.S. grand strategy, the U.S.-China competition, and U.S. policy in South Asia. 
Dr. Cavanna is the author of two books, "Hubris, Self-Interest, and America's Failed War in Afghanistan: the Self-Sustaining Overreach" (Lexington, Rowan & Littlefield, 2015); and "Paradigmatic Volatility: US Foreign Policy towards India and Pakistan in the 1970s" (French National Committee for Scientific Research, 2017). He also published in the Texas National Security Review ("Unlocking the Gates of Eurasia: China's Belt and Road Initiative and its Implications for U.S. Grand Strategy"), the Journal of Strategic Studies ("Geopolitics over Proliferation: the Origins of US Grand Strategy and their Implications for the Spread of Nuclear Weapons in South Asia"), the Oxford Research Encyclopedia ("U.S. Grand Strategy since 1776"), and various French journals. Dr. Cavanna is working on a book on China's Belt and Road Initiative and U.S. grand strategy. He holds a French "Agregation," an MA and Ph.D. from Sciences Po, and an MA from American Business School. He was also a Fox Fellow at Yale University.
Post Doctoral Fellows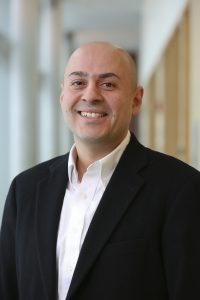 Karim Elkady
Karim Elkady is a postdoctoral fellow at the Center for Strategic Studies at the Fletcher School. His book project titled Alliances that Matter: Why the United States Succeeds in Rebuilding States under its Military Occupation won the Smith Richardson Strategy and Policy Fellowship in November of 2018. Elkady researches forms of American military interventions, focusing on military occupation and postwar state-building. He is also interested in United States foreign policy toward the Middle East and how competition among major powers shapes political developments in the region. Before joining the Fletcher School, Elkady was a junior research fellow at the Crown Center for Middle East Studies at Brandeis University. The Harry Truman Library and Institute and the Mellon Foundation have supported his research. Elkady holds a PhD in politics from Brandeis University (2015) and an MA from the American University in Cairo. He is on leave from his research position at Al-Ahram Center for Political and Strategic Studies in Cairo.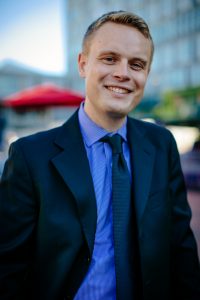 Nils Hägerdal
Nils Hägerdal is a Post-doctoral Research Fellow who will be directing the CSS Military Intervention Project (MIP). He is a political scientist with research interests in ethnic conflict, civil wars, refugees, and politics of the Middle East. Hägerdal holds a Ph.D. in Public Policy from Harvard, an MA in International Relations from the University of Chicago, and a BA in Philosophy, Politics and Economics from Oxford. Prior to joining the Center he held postdoctoral appointments at the Niehaus Center at Princeton and the Crown Center at Brandeis. During his doctoral studies he also spent the 2013-14 academic year as a visiting researcher at American University of Beirut. His research is published or forthcoming in American Journal of Political Science and Journal of Conflict Resolution, and he is currently completing his book manuscript on ethnic violence and militia intelligence capabilities. In addition, he is also working on the Military Intervention Project.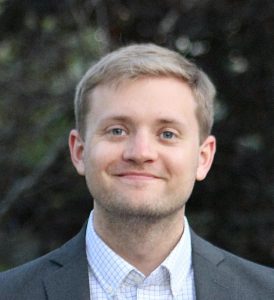 Stephen Moncrief
Stephen Moncrief received his PhD in Political Science from Yale University and joined the CSS team in the summer of 2020. His research focuses on international intervention, statebuilding, and political violence. His current project evaluates changes in UN peacekeeping since the end of the Cold War and analyzes the relationship between statebuilding and mission success. His previous work has appeared in the Journal of Peace Research, and he has presented his research at several national social science conferences. Stephen also holds an MA in Political Science from the University of British Columbia (2012), and a BA from Western Washington University (2010)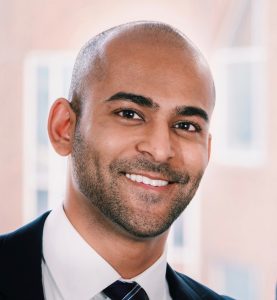 Aroop Mukharji
Hailing from Prairie Village, Kansas, Aroop Mukharji received his Ph.D. in Public Policy from Harvard Kennedy School, where he is an Ernest May Fellow in History and Policy. His research centers on the foreign policy of Presidents William McKinley and Theodore Roosevelt. While at the Kennedy School, Aroop has hosted two podcasts/video series on policy, Snack Break (solo) and Office Hours (with the Belfer Center for Science and International Affairs). He has recorded 75 episodes to date and his guests have included Ban Ki-moon, Erica Chenoweth, Jim Clapper, Joe Nye, Gina McCarthy, Liz Sherwood-Randall, Ehud Barak, as well as Fletcher School professors Chris Miller and Kelly Greenhill. Aroop received his B.A. in Mathematics and Political Science from Williams College, an M.Sc. in International Relations from the London School of Economics, and an M.A. in International Peace and Security from King's College London, undertaken on a Marshall Scholarship. 
Visiting Research Fellow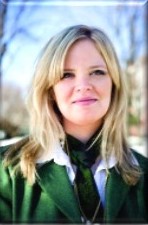 Christina Bain is a Visiting Research Fellow within The Fletcher School's Center for Strategic Studies at Tufts University and more recently, a Visiting Researcher within the Center for the Study of Europe at Boston University's Frederick S. Pardee School of Global Studies. She is the former and founding Director of Babson College's Initiative on Human Trafficking and Modern Slavery and the former and founding Director of the Harvard Kennedy School's Program on Human Trafficking and Modern Slavery within the Carr Center for Human Rights Policy. Christina has served in a variety of roles with the World Economic Forum's Global Agenda Council Network and is a former term member with the Council on Foreign Relations. She is a member of the Global Initiative Network of Experts with the Global Initiative against Transnational Organized Crime; OECD Task Force on Countering Illicit Trade; Massachusetts Advisory Committee for the U.S. Commission on Civil Rights; Advisory Group for Tech Against Trafficking (with the RESPECT initiative); and Board Chair of ArtWorks for Freedom. She is appointed to the Massachusetts Governor's Council to Address Sexual Assault and Domestic Violence under Governor Charlie Baker and Lieutenant Governor Karyn Polito, where she is Co-Chair of the Human Trafficking Workgroup. 
Senior PhD Research Fellows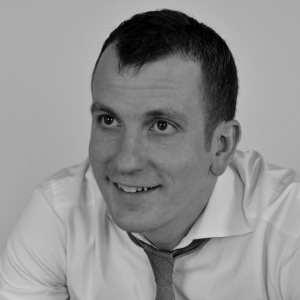 David Kampf
David Kampf is a PhD student at The Fletcher School of Law and Diplomacy, specializing in international security. His research focuses on conflict, foreign intervention, and humanitarian crises. David previously directed communications for the Carnegie Endowment for International Peace. Prior to this, he oversaw communications for the U.S. Agency for International Development in Rwanda. His writing has appeared in The New York Times, POLITICO Magazine, African Security Review, and others. He holds an MA in international affairs from Columbia University, where he was editor in chief of the Journal of International Affairs, and a BA in political science from Bates College.
PhD Research Fellows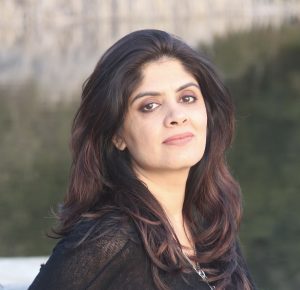 Lima Ahmad
Lima Ahmad is PhD candidate in the fields of International Security and Conflict Resolution at the Fletcher School of Tufts University. She is Co-Founder of "I See You Campaign" an anti-corruption campaign in Afghanistan. She also founded Paywand Afghanan Association that focuses on research projects regarding women's issues. She has worked on several development projects with national and international organizations mainly focusing on Gender Mainstreaming at the policy level. Ms. Ahmad has worked as Monitoring and Evaluation Director with the Administrative Office of the President Ashraf Ghani, where she worked on system development and primarily system reforms to ensure accountability in the governmental institutions. Ms. Ahmad has organized the South Asian Youth Conference in Kabul 2017 that focused on Youth and Violence and Gender issues. She has also organized Women's Empowerment Fair in 2017 by USAID for 1500 women participants that showcased women's empowerment programs of international partners in Afghanistan. Ms. Ahmad is an independent researcher with two search reports published, "Women's Penal System in Afghanistan" and "Women's Participation in Peace process of Afghanistan". Her coming research projects are concerned with Women's inclusion to the Security Sector, Afghan Peace Talks with the Taliban, and Security Sector Reform. Her areas of expertise: Institutional Reforms, Women and Security, and Conflict Resolution. Her regional areas of expertise are Afghanistan, South Asia, and MENA Region. Her regional areas of expertise are Afghanistan, South Asia, and MENA Region.
Zoltan Feher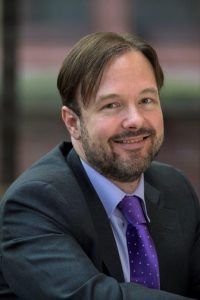 Zoltan Feher is a diplomat from Hungary and a Ph.D. candidate in International Relations at The Fletcher School of Law and Diplomacy. He is currently an Adjunct Lecturer at the Political Science Department at Tufts University. He is a lawyer and a political scientist by training.
He worked as a career diplomat between 2002 and 2015, serving as foreign policy analyst at the Hungarian embassy in Washington DC and most recently as Hungary's Deputy Ambassador and Chargé d'Affaires in Turkey. He has taught International Relations at the Harvard Kennedy School, Harvard Summer School, Massachusetts Institute of Technology (MIT), The Fletcher School, and the two leading Hungarian universities.
In 2015-2016, he was a Mason Fellow and a teaching assistant to Professor Joseph Nye at the Harvard Kennedy School, where he earned a Master in Public Administration. He has been the recipient of the Kellner Scholarship (Bard College), Vali Scholarship (Harvard Kennedy School), as well as the Bradley Fellowship, Provost Fellowship, and Graduate Competitive Initiative Fellowship (The Fletcher School). He has studied with Robert Pfaltzgraff, Richard Shultz, Stephen Walt, Niall Ferguson, Richard Rosecrance and Michael Ignatieff. His PhD dissertation focuses on U.S. grand strategy in terms of shaping U.S.-China relations.
Xiaodon Liang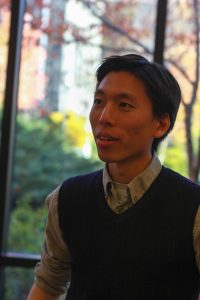 Xiaodon Liang is a PhD candidate at The Fletcher School of Law and Diplomacy, Tufts University. He is a research assistant at the World Peace Foundation (Medford, MA) and an associate at the National Bureau of Asian Research (Seattle, WA). Before earning his master's degree at The Fletcher School, he worked for the financial analytics firm Dealogic and interned at the Arms Control Association (Washington, DC). Xiaodon's current research focuses on conventional arms control and defense economics.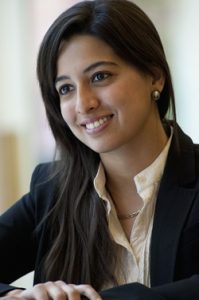 Neha Ansari
Neha Ansari is a PhD Candidate at the Fletcher School of Law and Diplomacy, where she is studying the impact of armed drones on public opinion in conflict zones and their counterterrorism success. Before joining Fletcher for a PhD, she was a visiting researcher at the Carnegie Endowment for International Peace, focusing on Pakistan's strategic culture and the Pakistani media. At the same time, she was also a Research Consultant for the Near East and South Asia (NESA) Center at National Defense University (NDU), Washington, DC. She has given presentations and briefings to numerous military-security forums, including U.S. Army's Asymmetric Warfare Group (AWG), the U.S. Joint Staff's Strategic Multilayer Conference and NDU. Prior to this, she was a Fulbright Scholar and a journalist in Pakistan. She has a MALD from the Fletcher School, and an M.A. and B.A. (Honors) from the University of Karachi, Pakistan.