The Military Intervention Project Gets into Gear
By Xiaodon Liang
Under the direction of Prof. Monica Toft and research lead Dr. Sidita Kushi, the Center for Strategic Studies' first major research program, the Military Intervention Project (MIP), has entered its first phase. Last Thursday, Kushi gave a presentation to CSS staff and fellows of the research so far, which has entailed assessing the existing literature on U.S. interventions and constructing a working definition of the phenomenon.
CSS was motivated to initiate this project because it observed a lack of comprehensive and consistently collated data on U.S. interventions since the nation's founding. Kushi outlined a survey of existing datasets and pointed out their limitations. Most cover only bounded periods in U.S. history, and all were unsatisfactory in the scope of data that they covered. Despite the failings of other datasets, the literature on interventions has, collectively, identified more than 400 cases of U.S. intervention abroad since the nation's founding.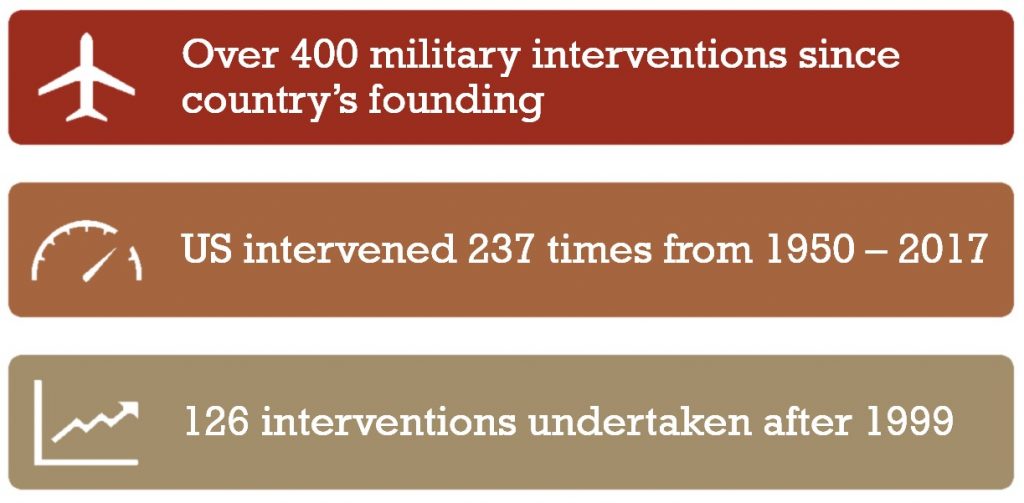 Kushi also discussed the numerous definitions adopted by disparate data collection teams, and how these included or excluded important cases. For instance, the definition used by the Congressional Research Service is broad and includes all cases of "US Armed Forces abroad in situations of military conflict or potential conflict, or other than normal peacetime purposes," while more restricted definitions might exclude short incursions or interventions with only small numbers of troops.
The attendees at the Thursday presentation also discussed some of the current theories of interstate interventions, and particularly those that seek to explain why they have increased since the end of the Cold War. One important factor to consider is the advent of intervention using armed drones.
With the use of drones for precision strikes increasing in Afghanistan along with U.S. efforts to improve its negotiating position against the Taliban, drones have become a critically important—if not dominant—means of warfare. At much lower levels of usage, drones have continued to play an important role in counter-terrorism efforts in Pakistan, Somalia, and Yemen. Kushi discussed both the positive and negatives of this trend as identified by the burgeoning literature on drone warfare. The project will be compiling each incident of a drone strike as part of the broader data set.
As MIP moves into its next stages, please follow the CSS blog to stay up to date on opportunities to work with the team on interesting case studies, or to find out about forthcoming events open to the public.