The Gerald J. and Dorothy R. Friedman School of Nutrition Science and Policy at Tufts University hosted a Workshop on Food Access at Dollar Stores (FADS) and its Implications for Public Health on June 3rd and 4th, 2022. This two-day workshop brought together economists, public health and nutrition researchers, graduate students, and other attendees to address the concerns and questions raised by the growth of dollar stores, and their increased role in food retail and access. Through research panels, poster presentations, networking sessions, and facilitated discussions, this workshop fostered interdisciplinary collaborations among economists, food retail, nutrition and public health researchers, to collectively review and frame the research priorities that will identify the most pressing questions regarding the role of dollar stores in food access, dietary quality, and community livelihoods, and lead to a firmer understanding of the manner in which dollar stores shape the food retail landscape and their role in U.S. food systems.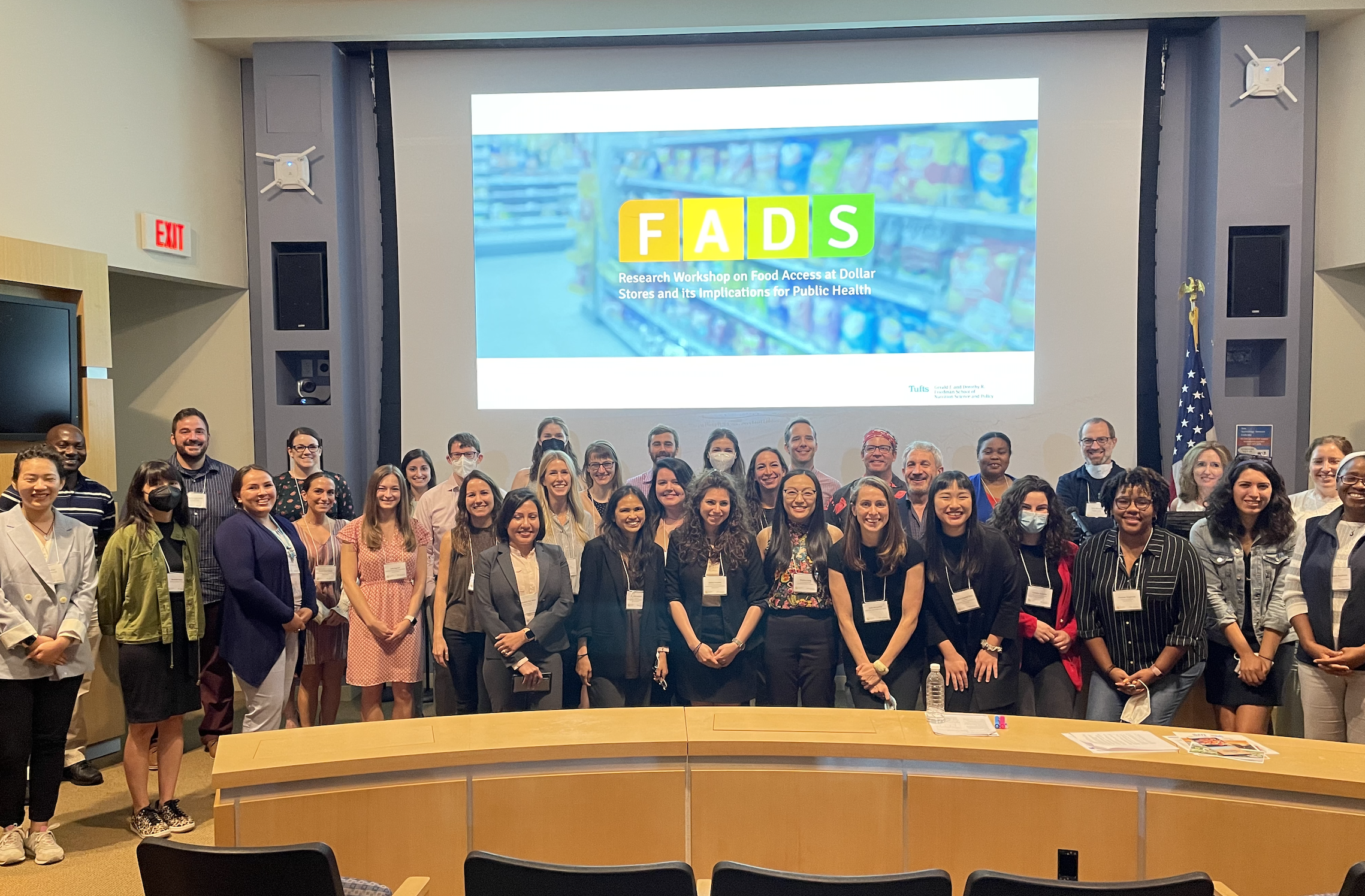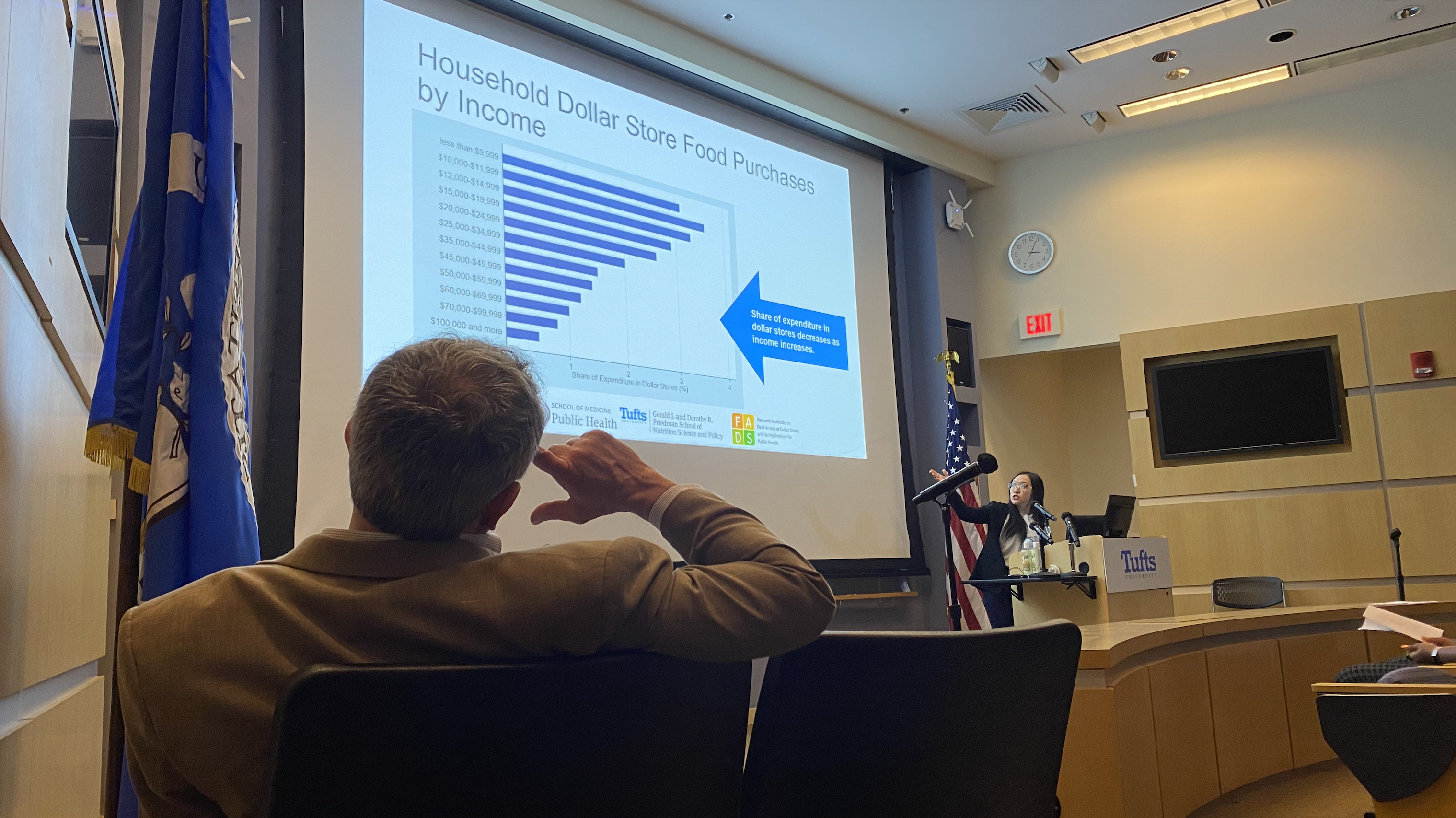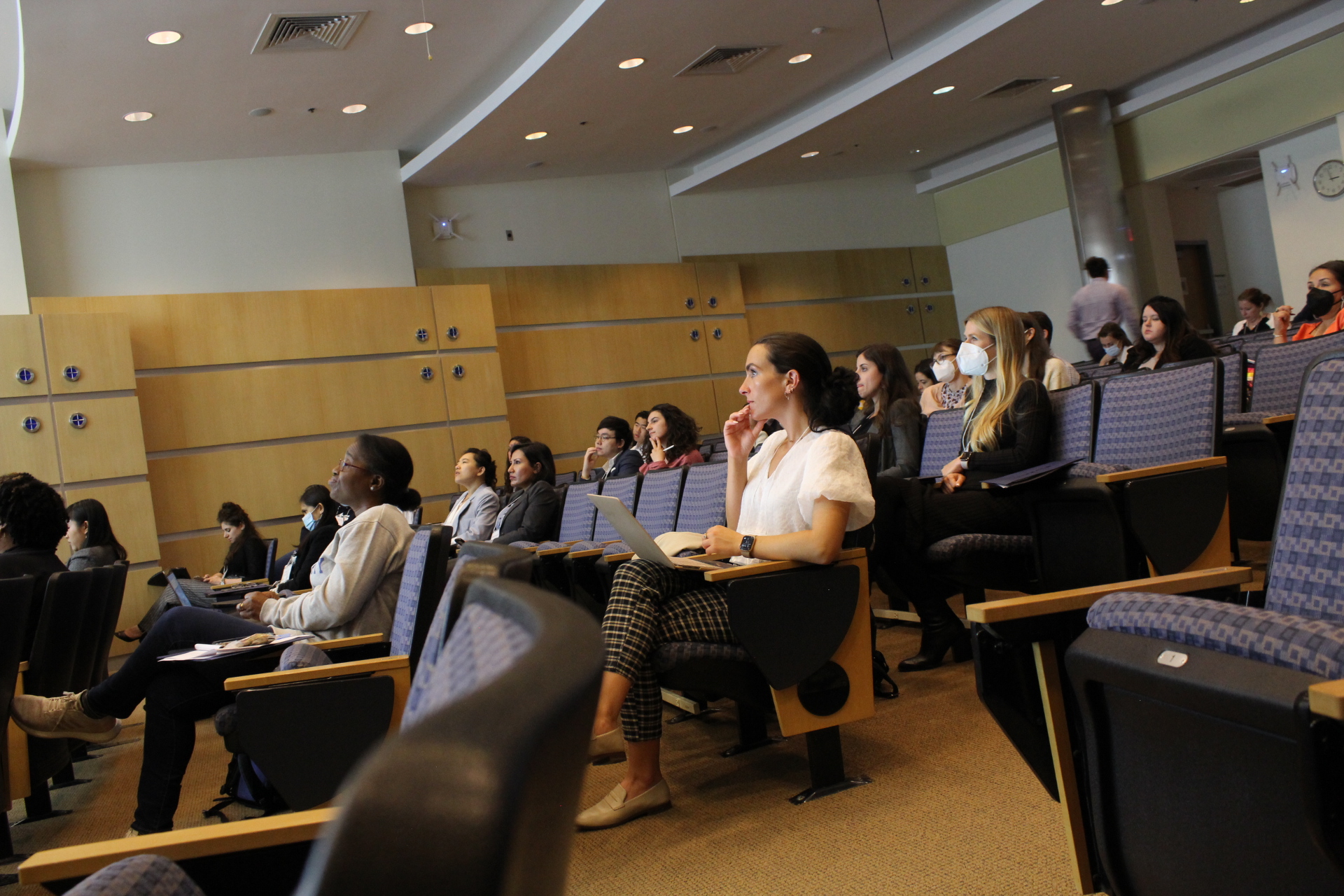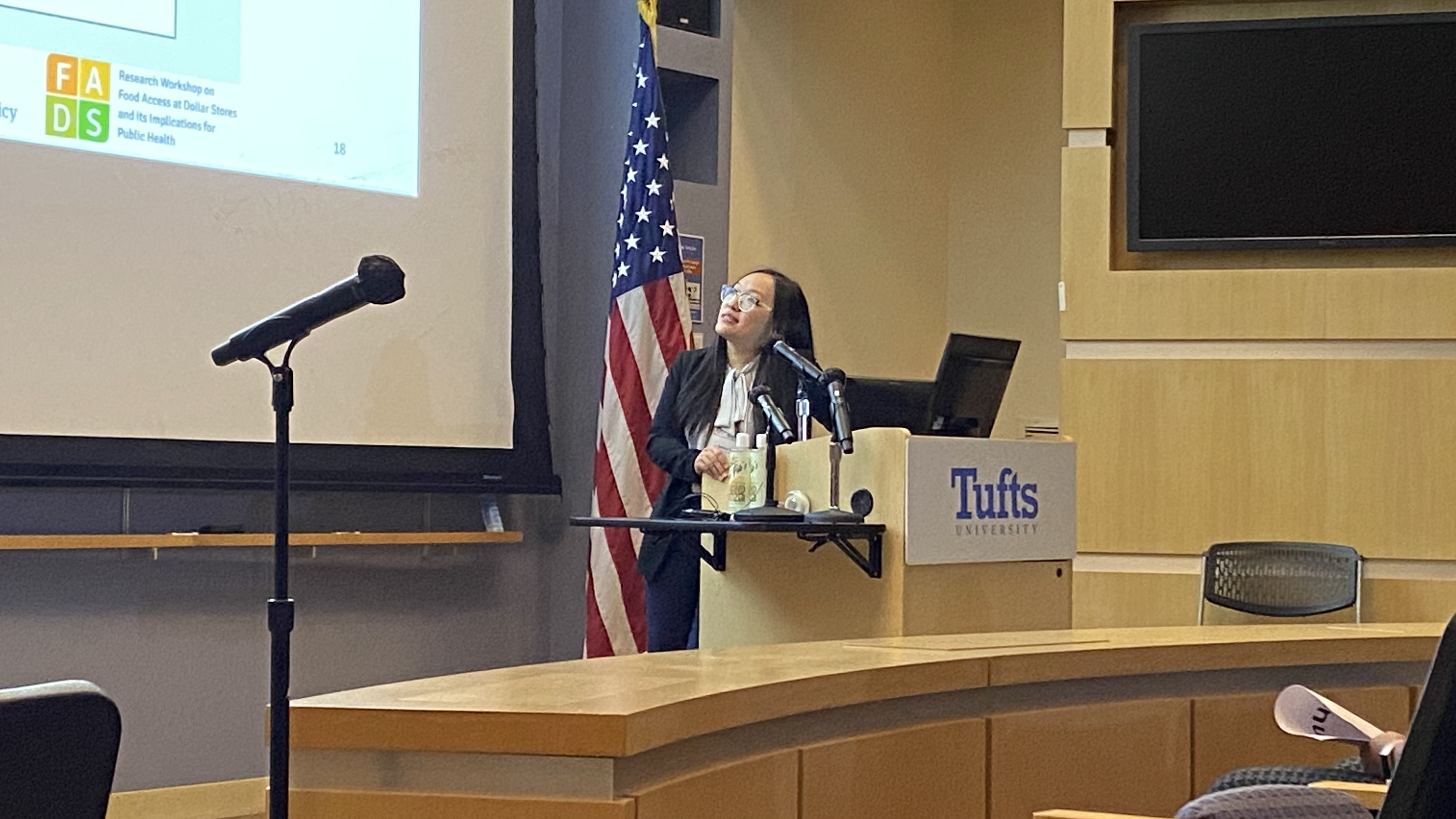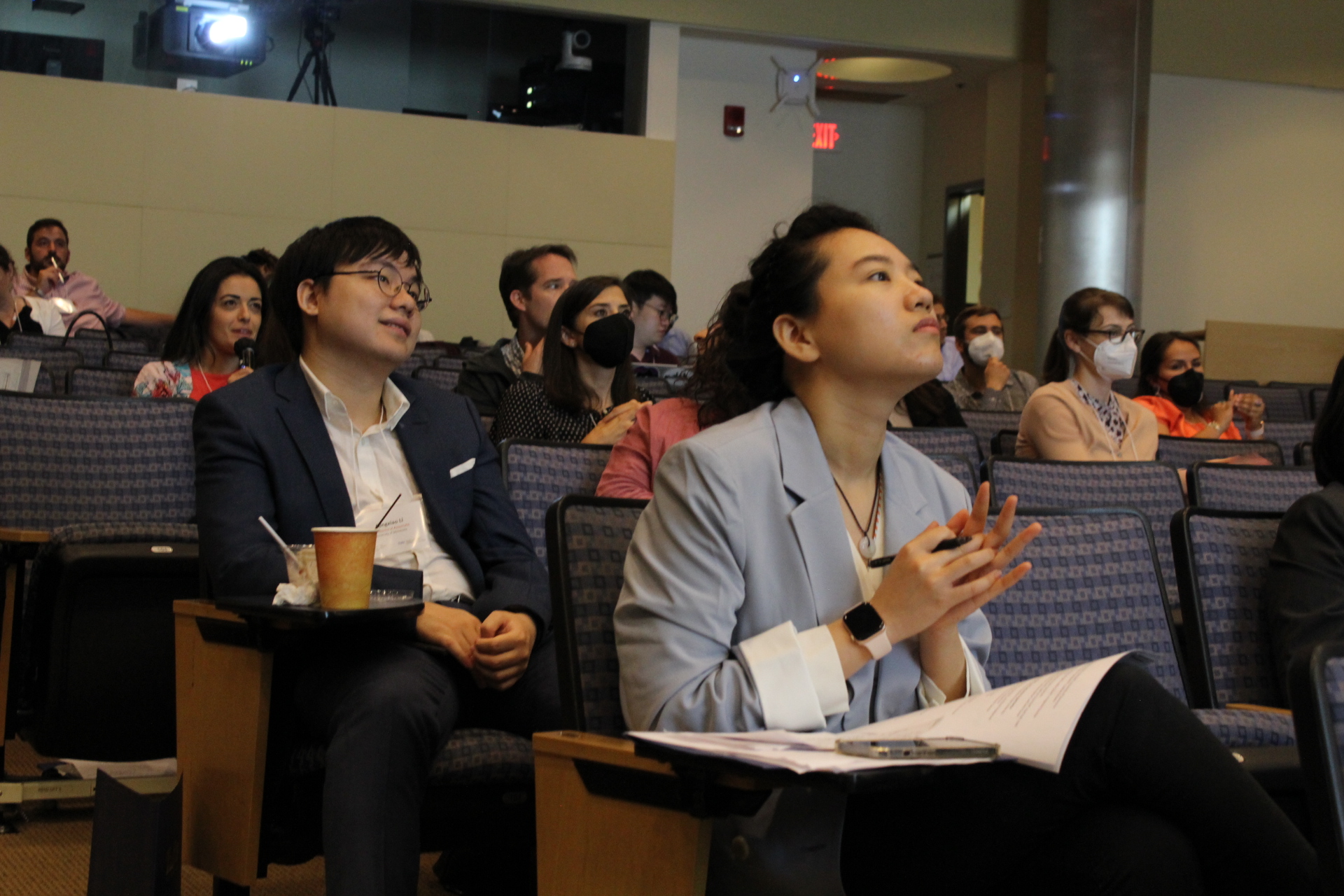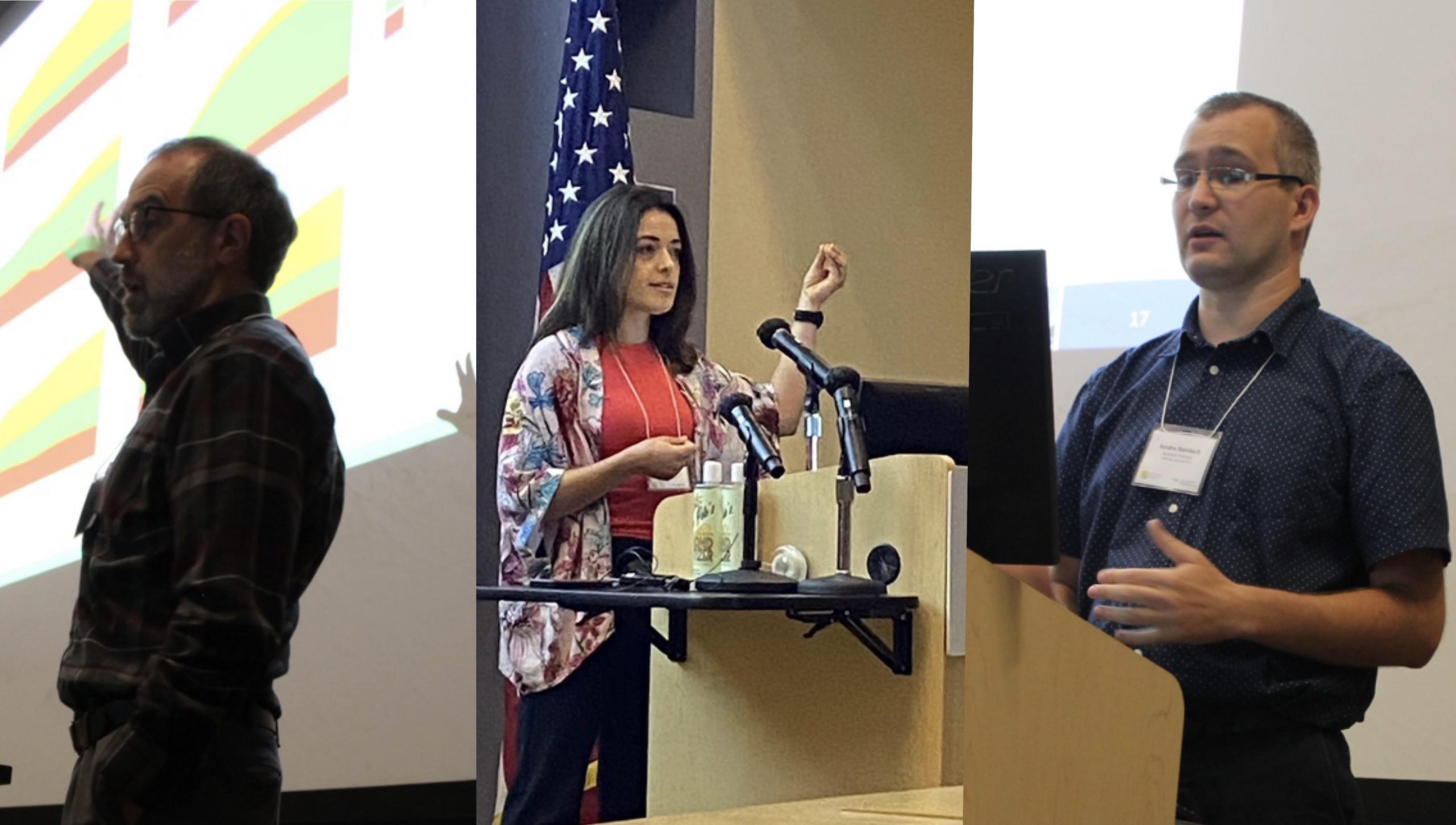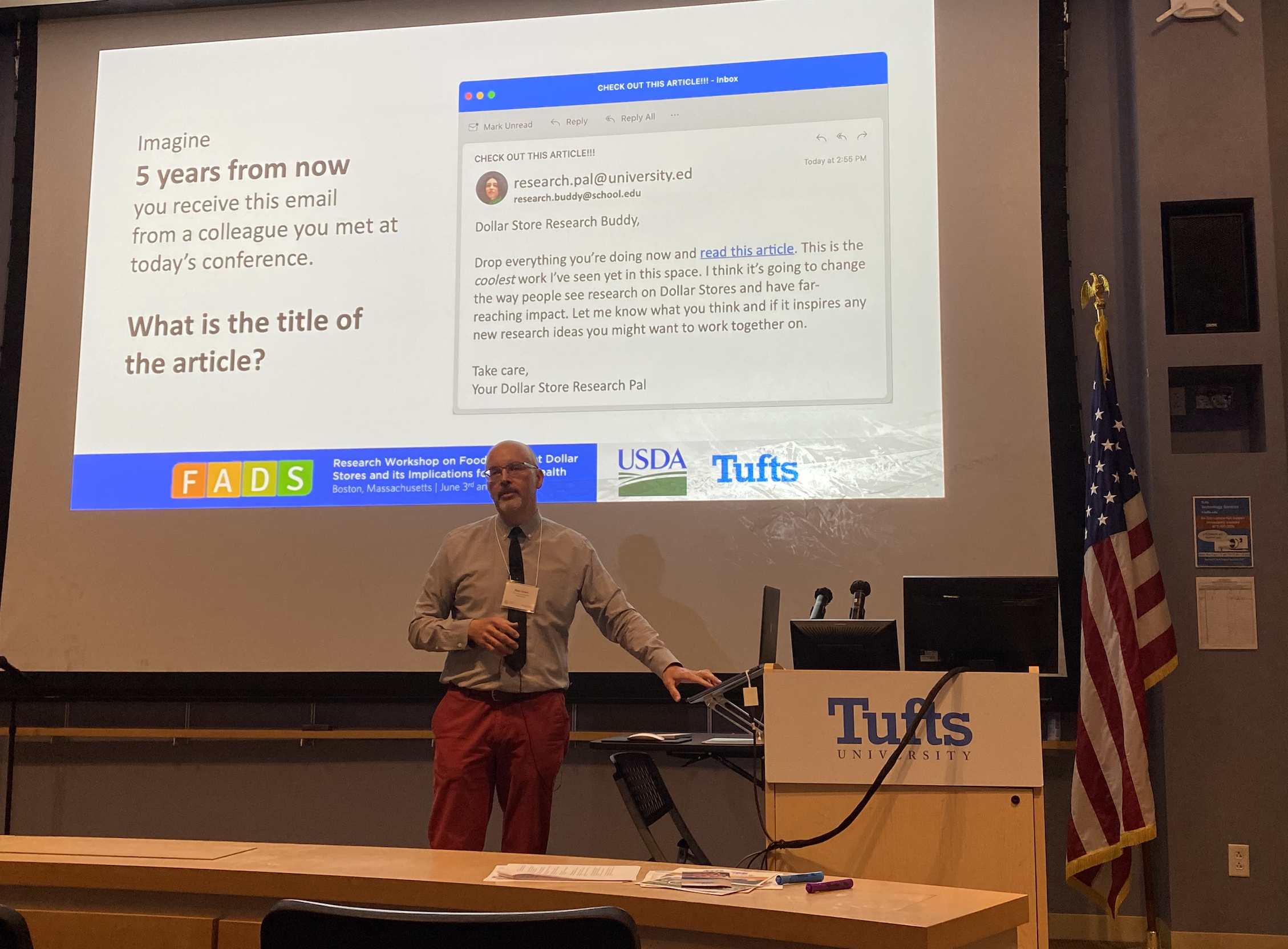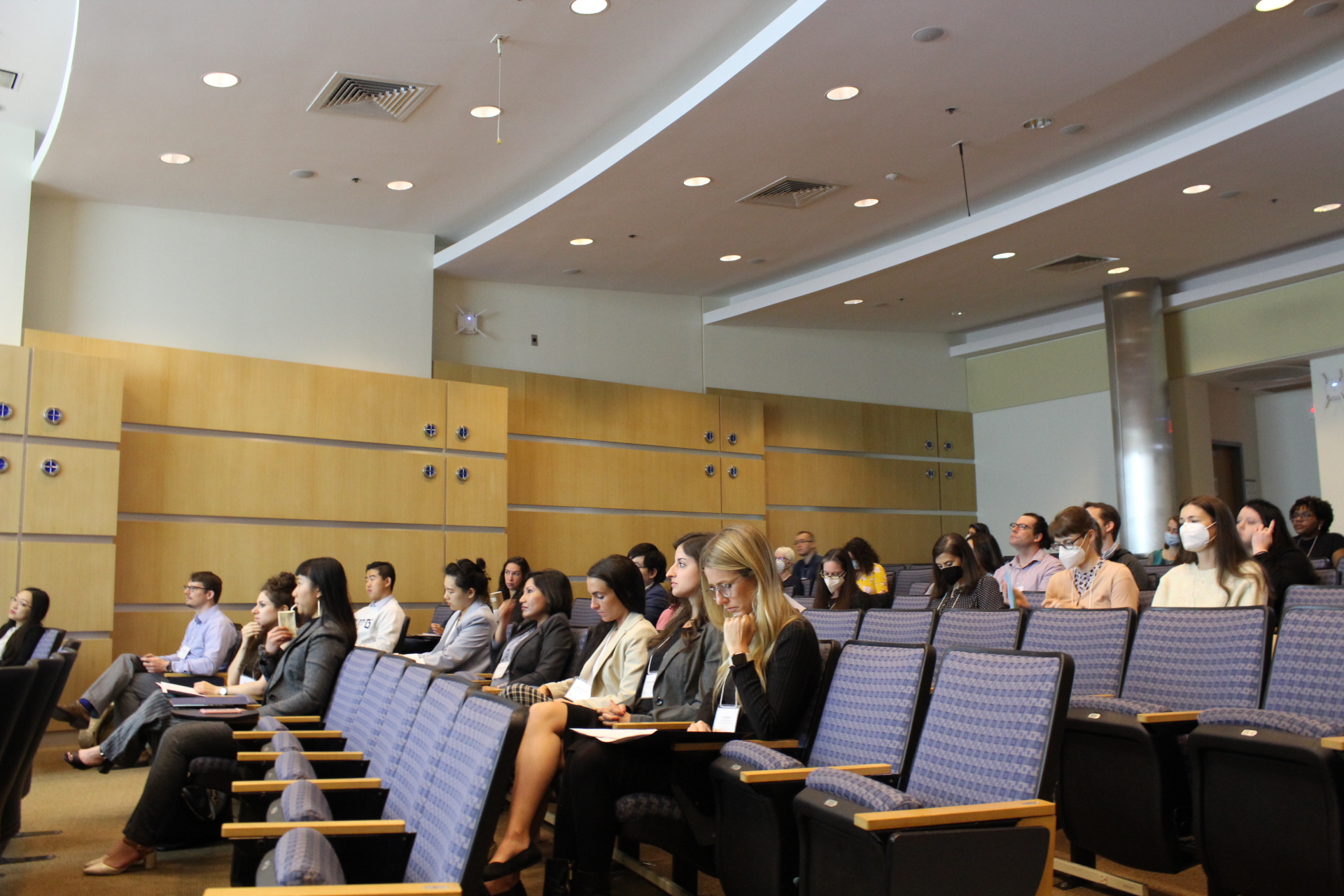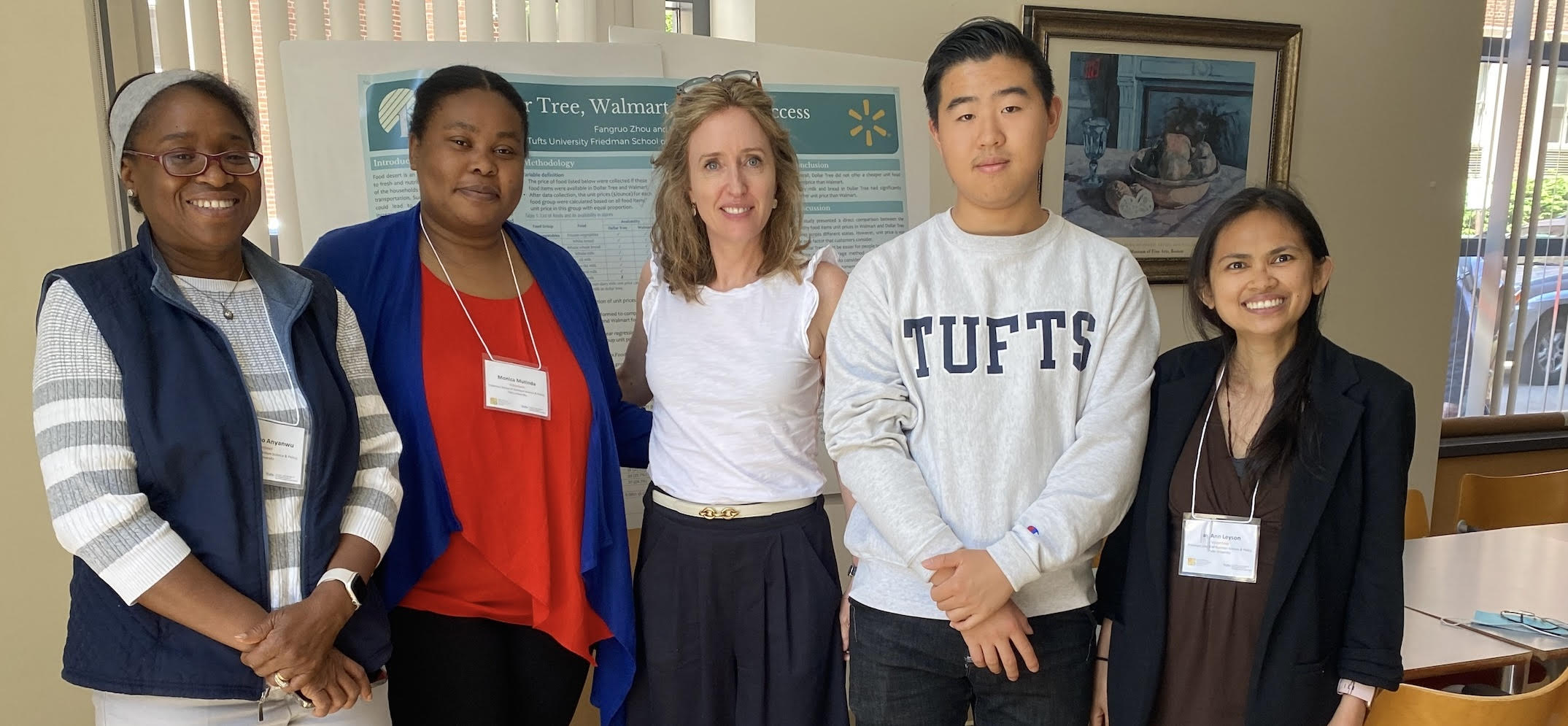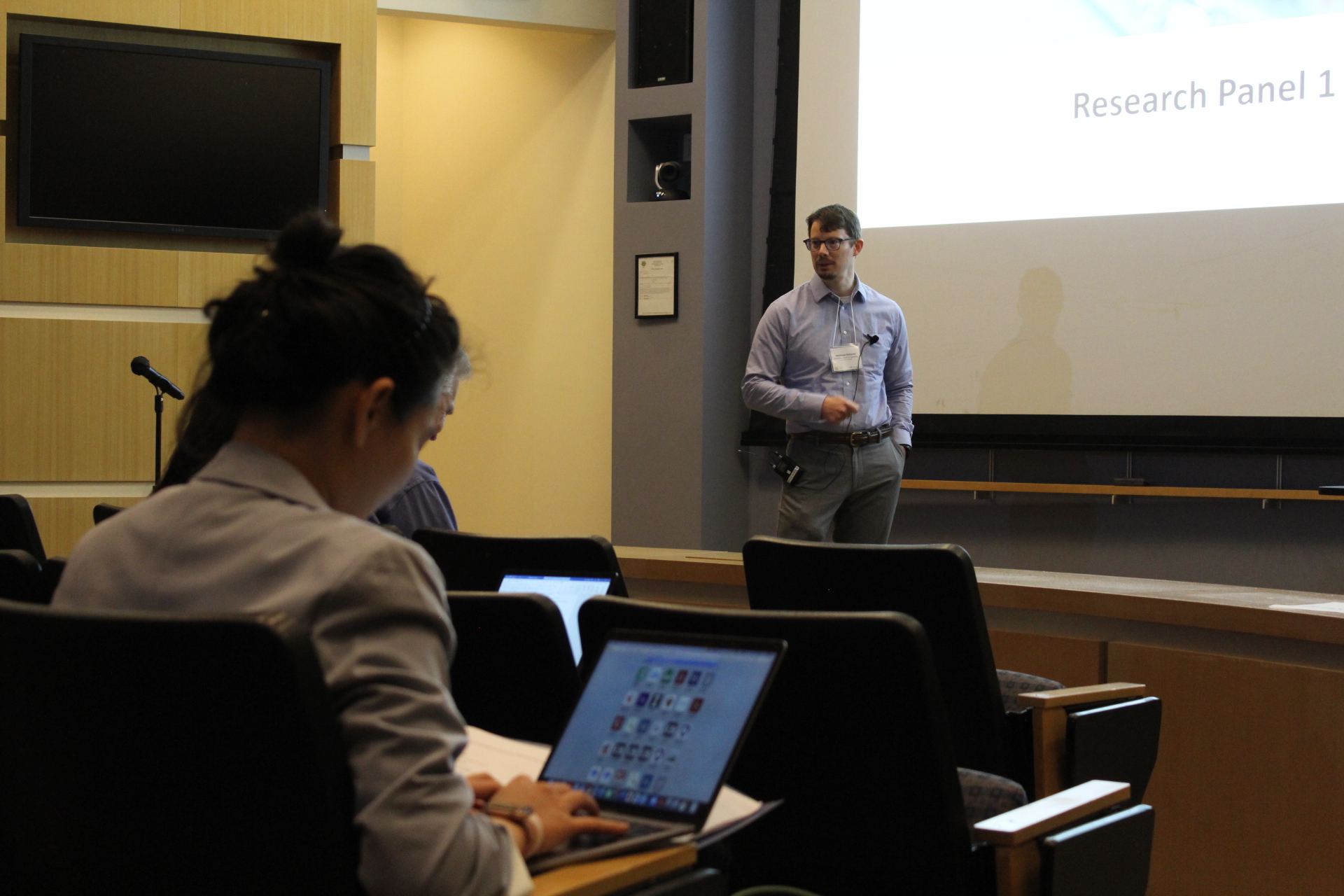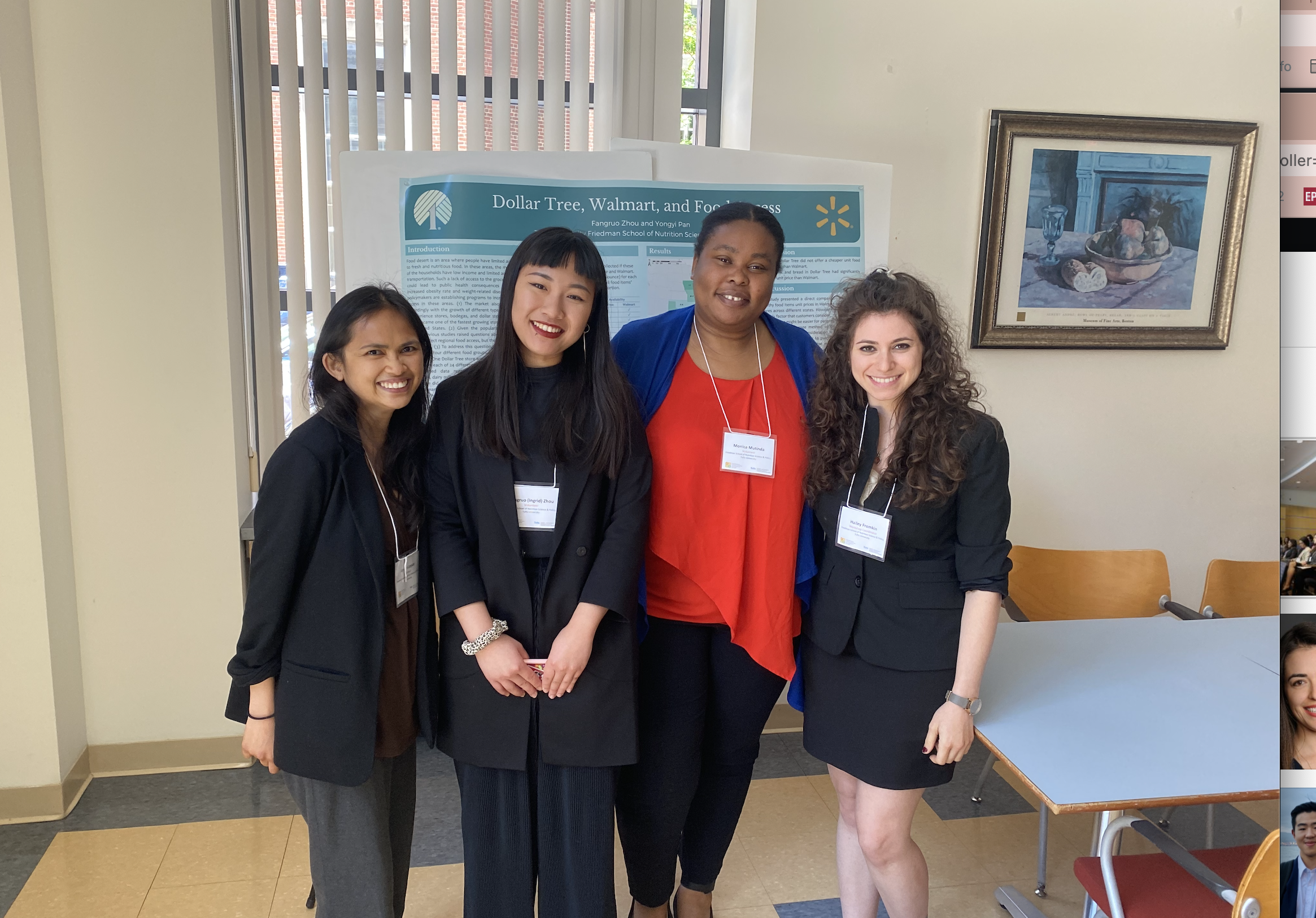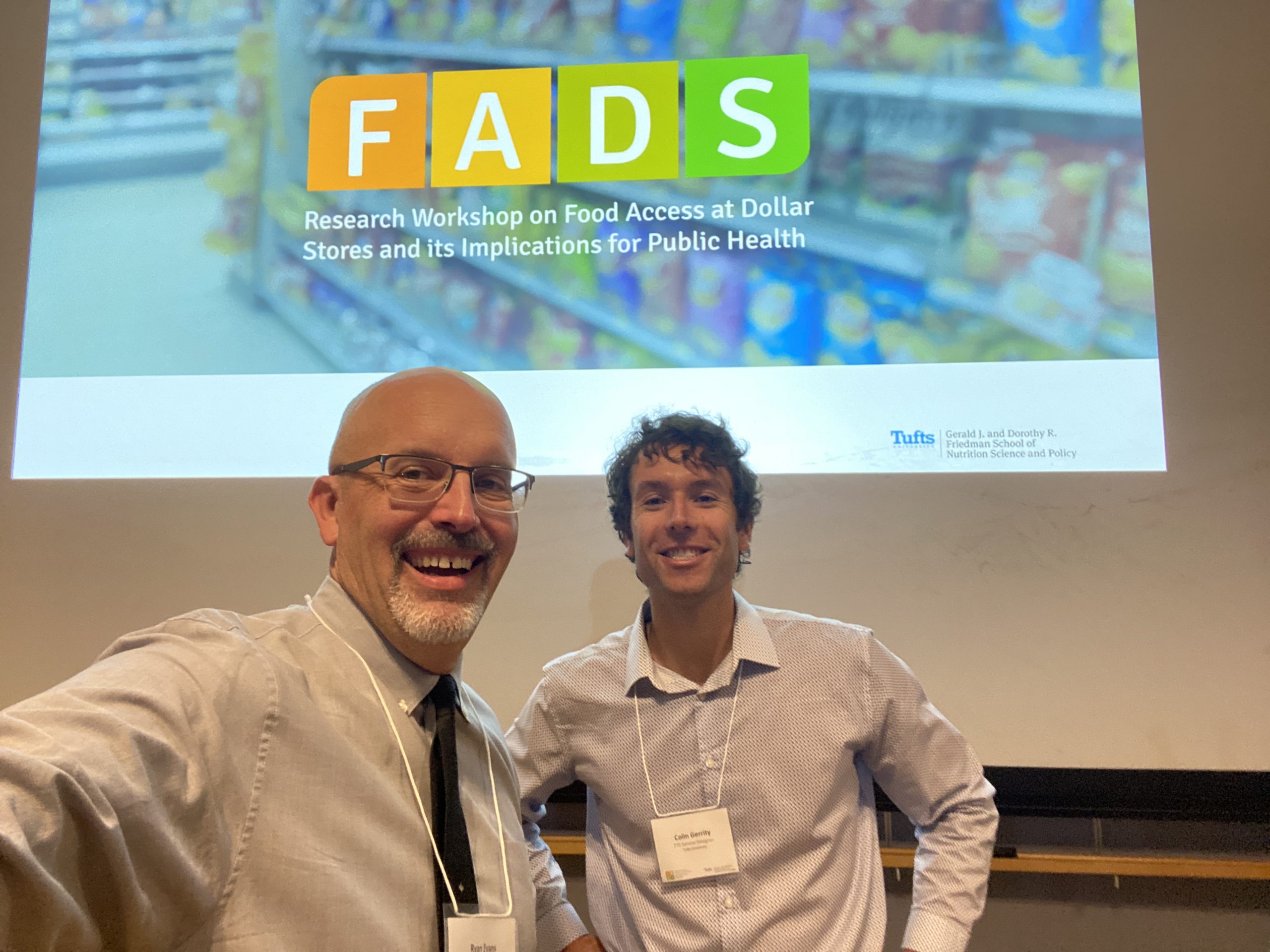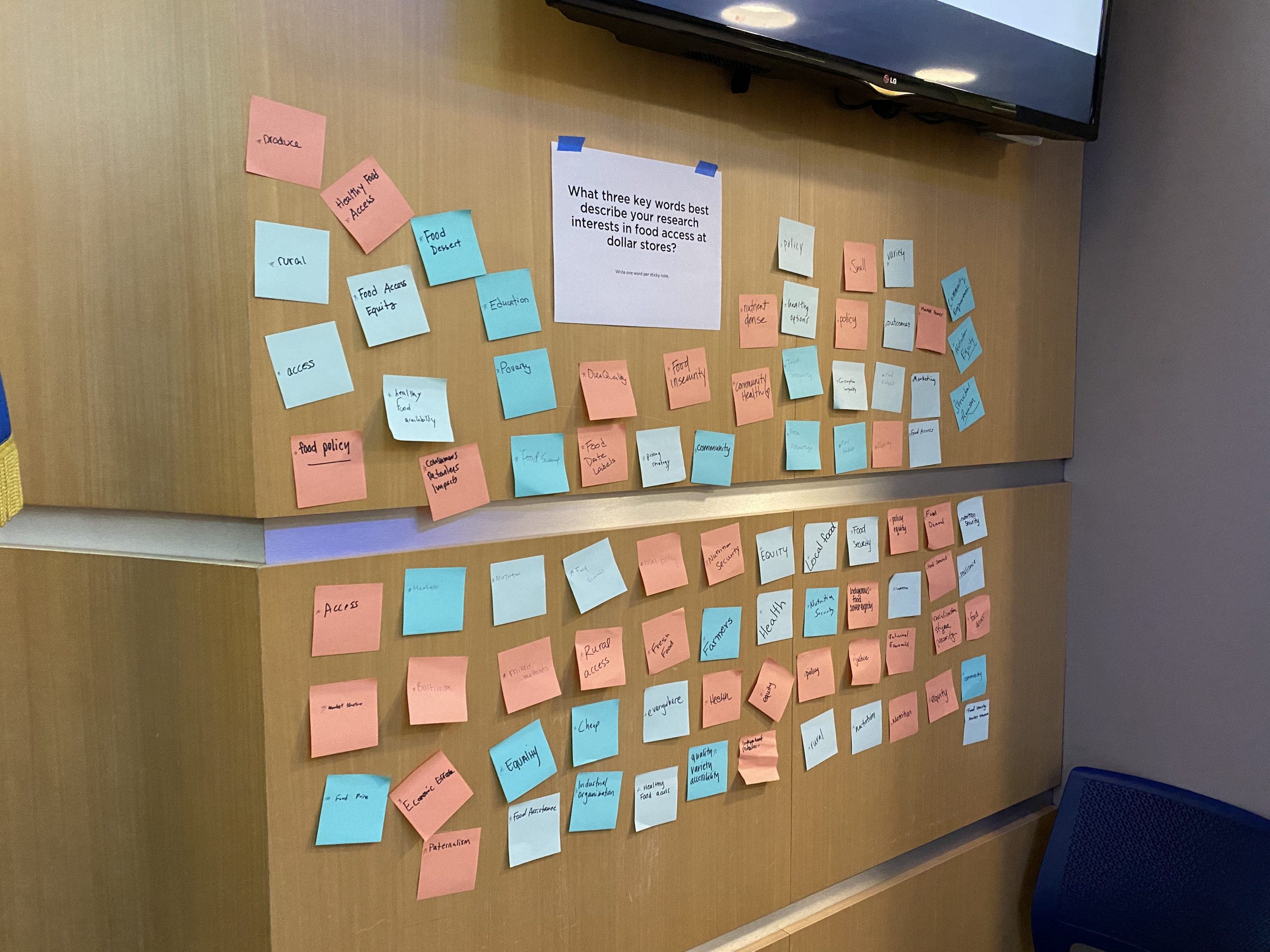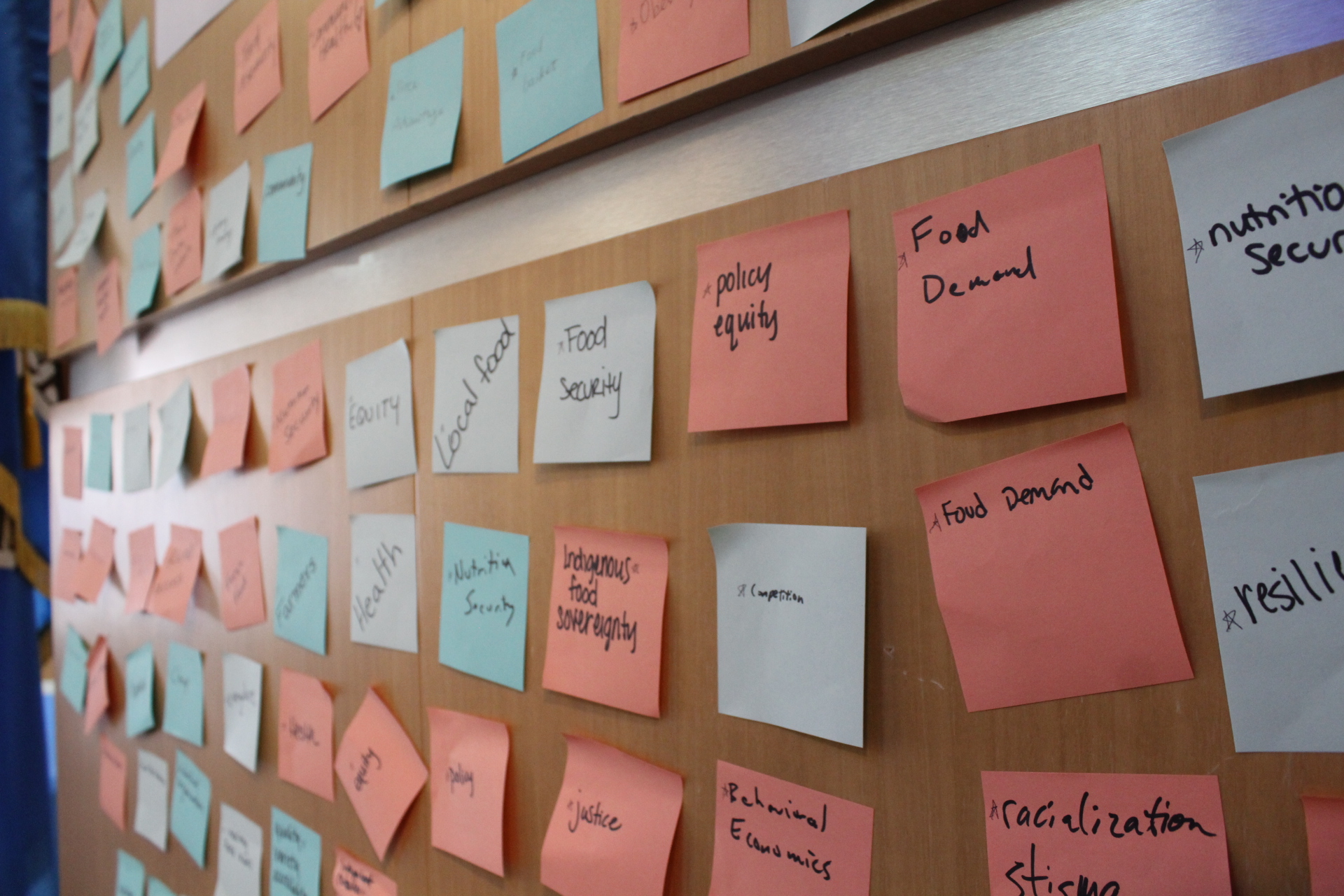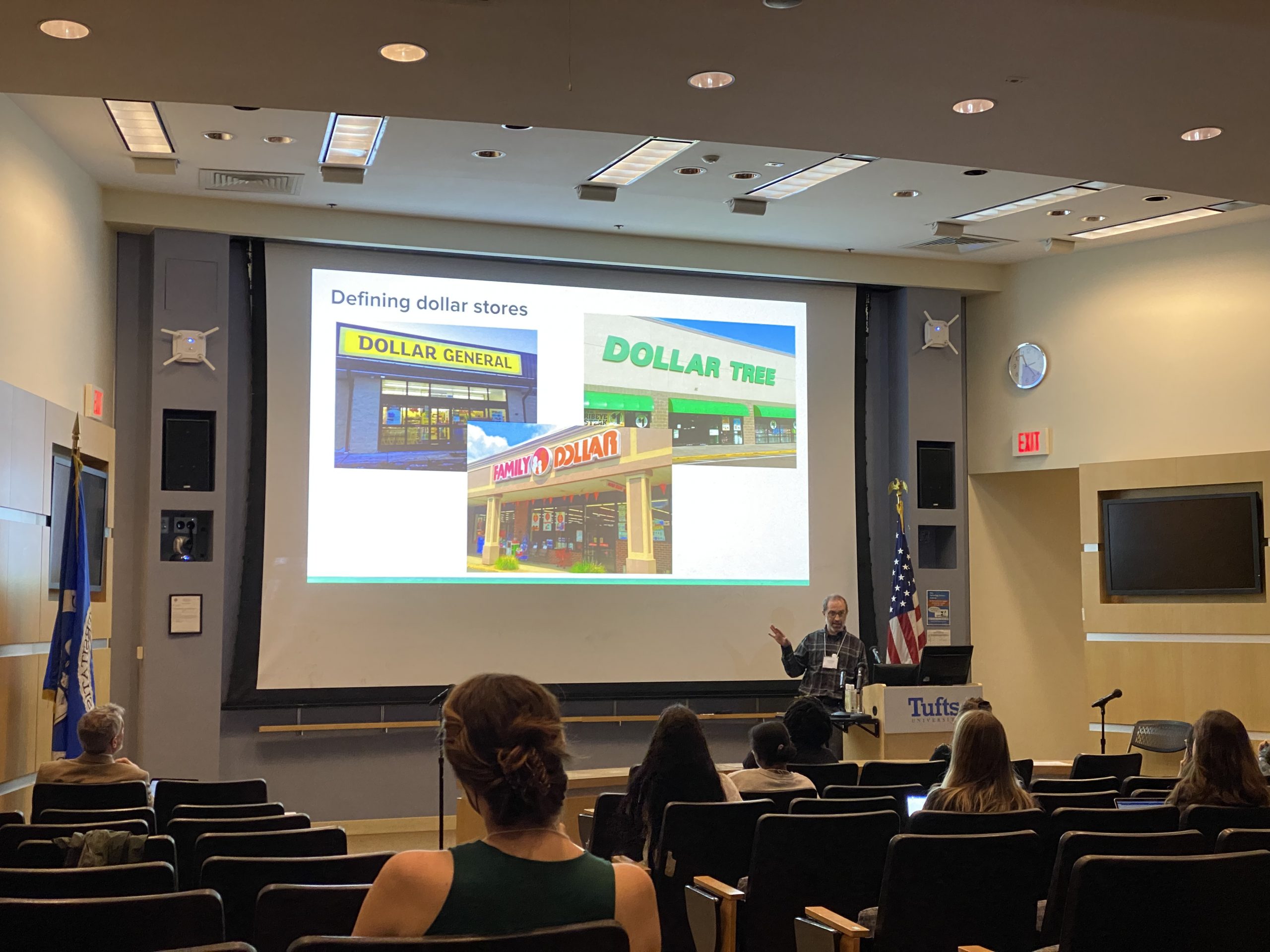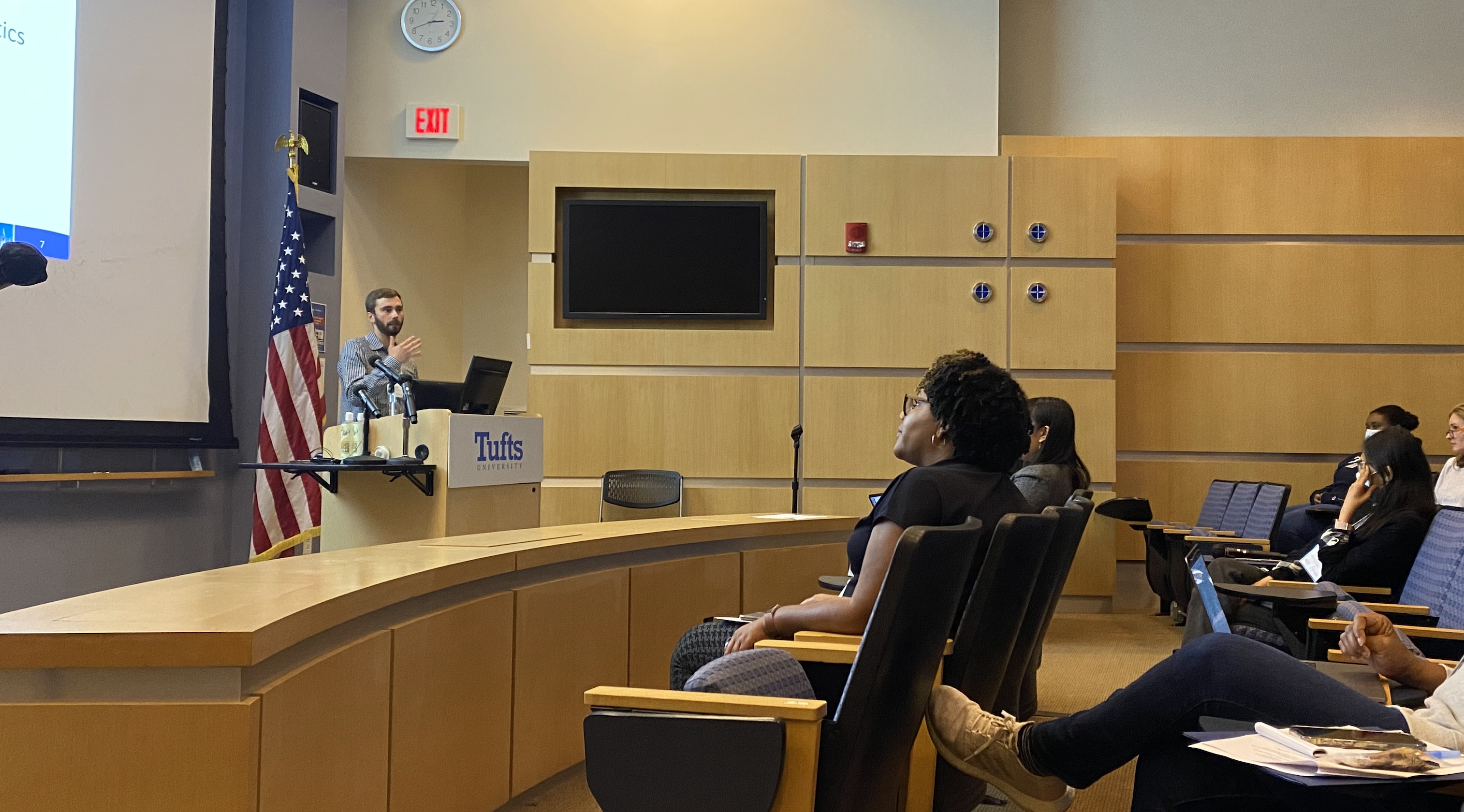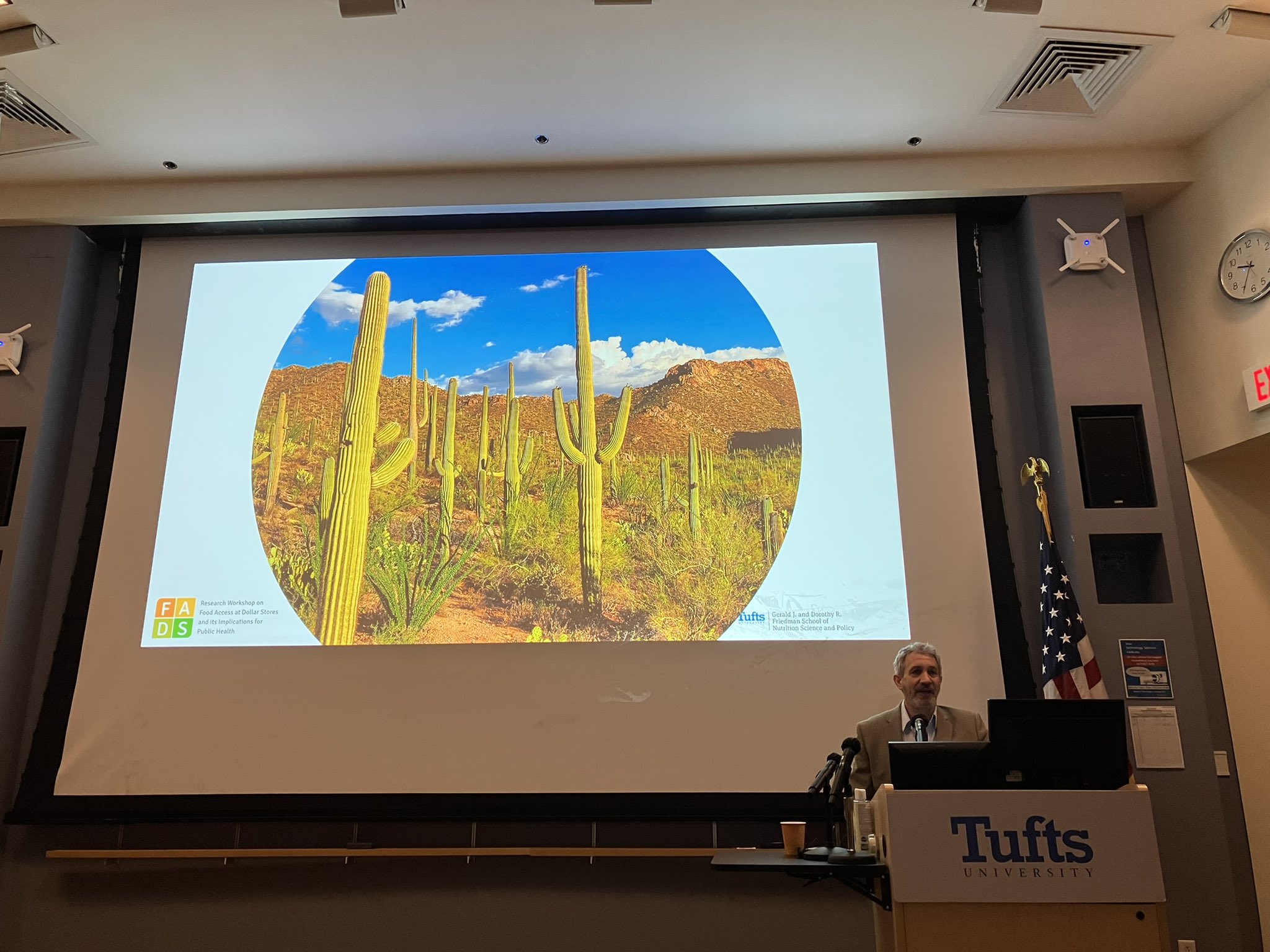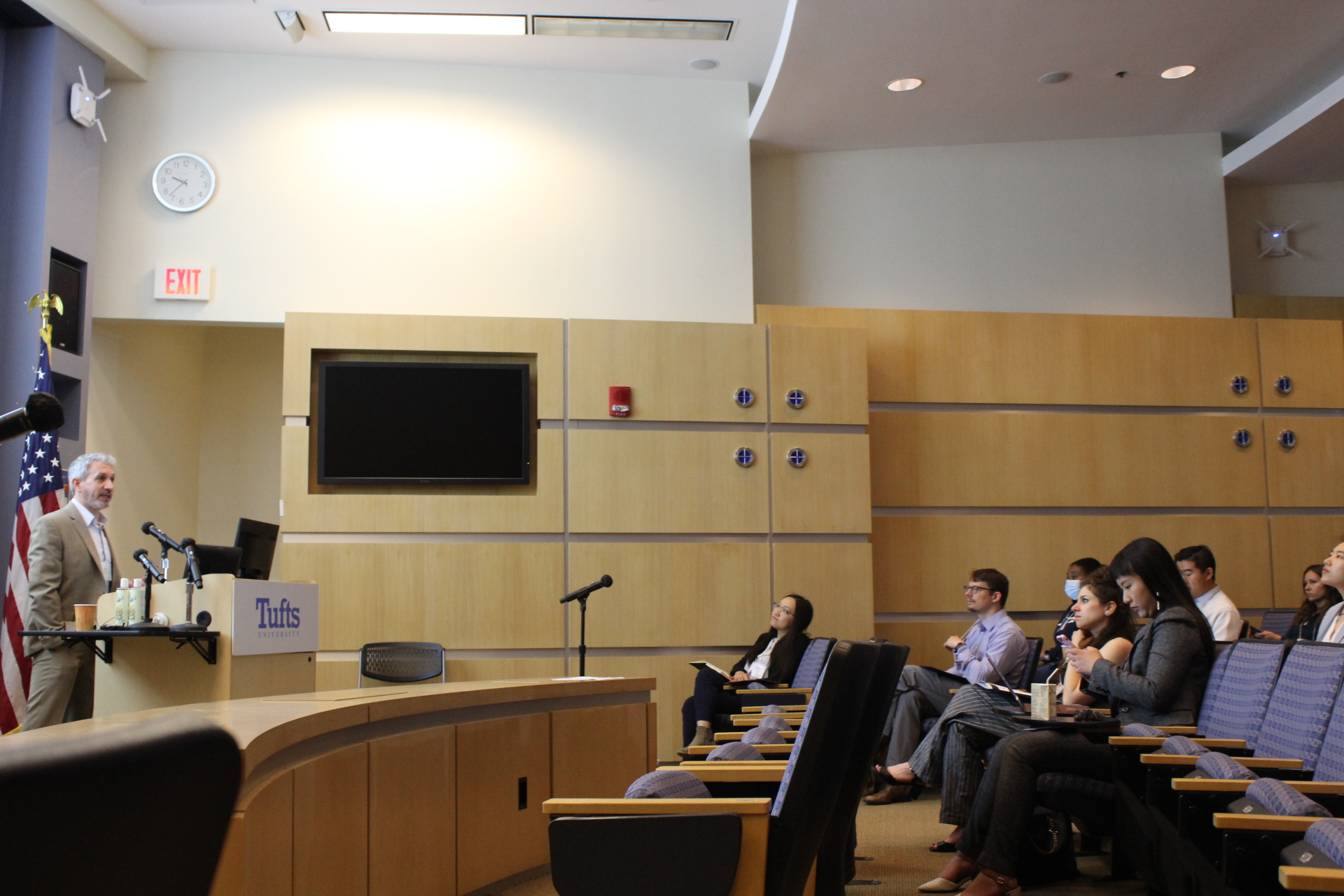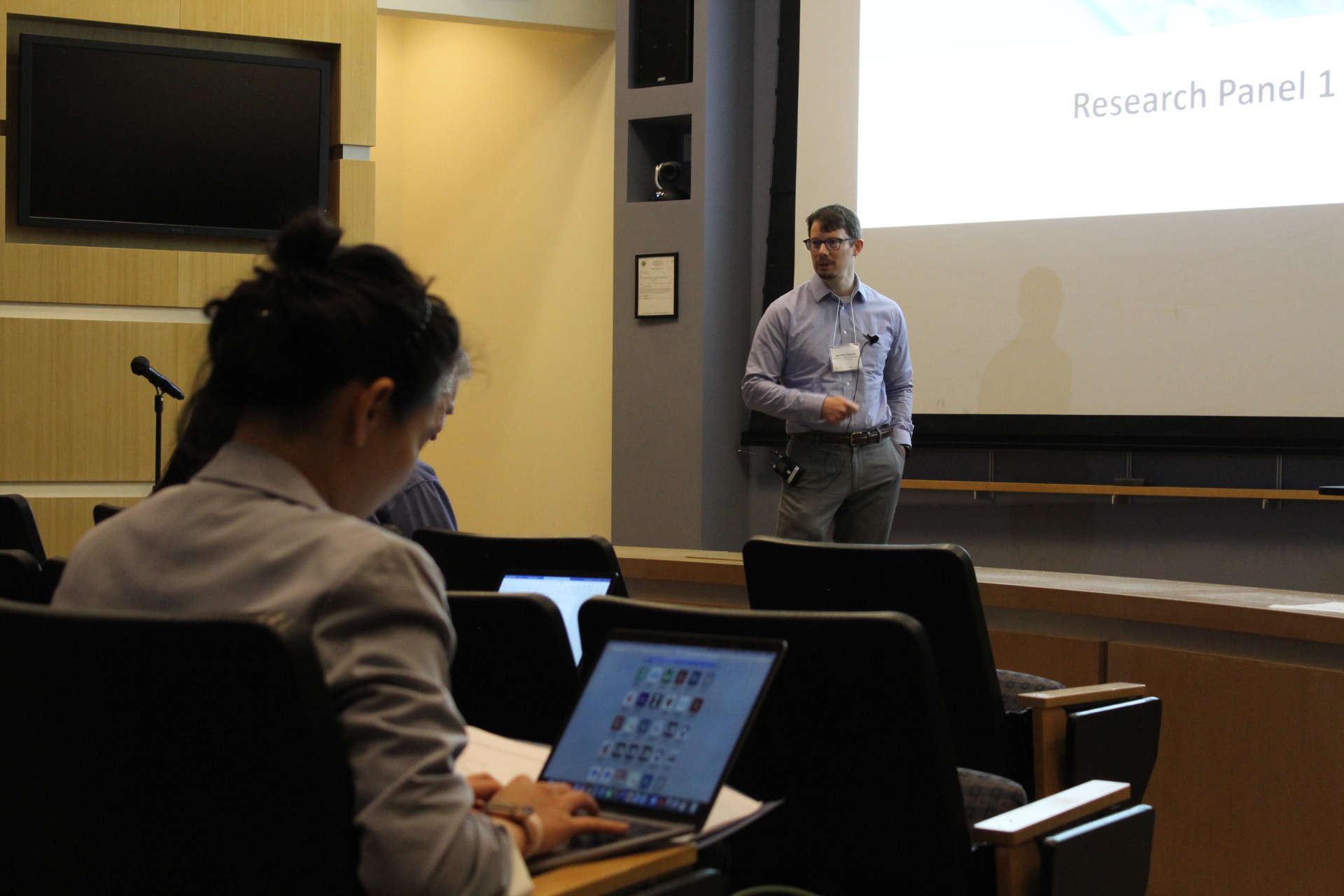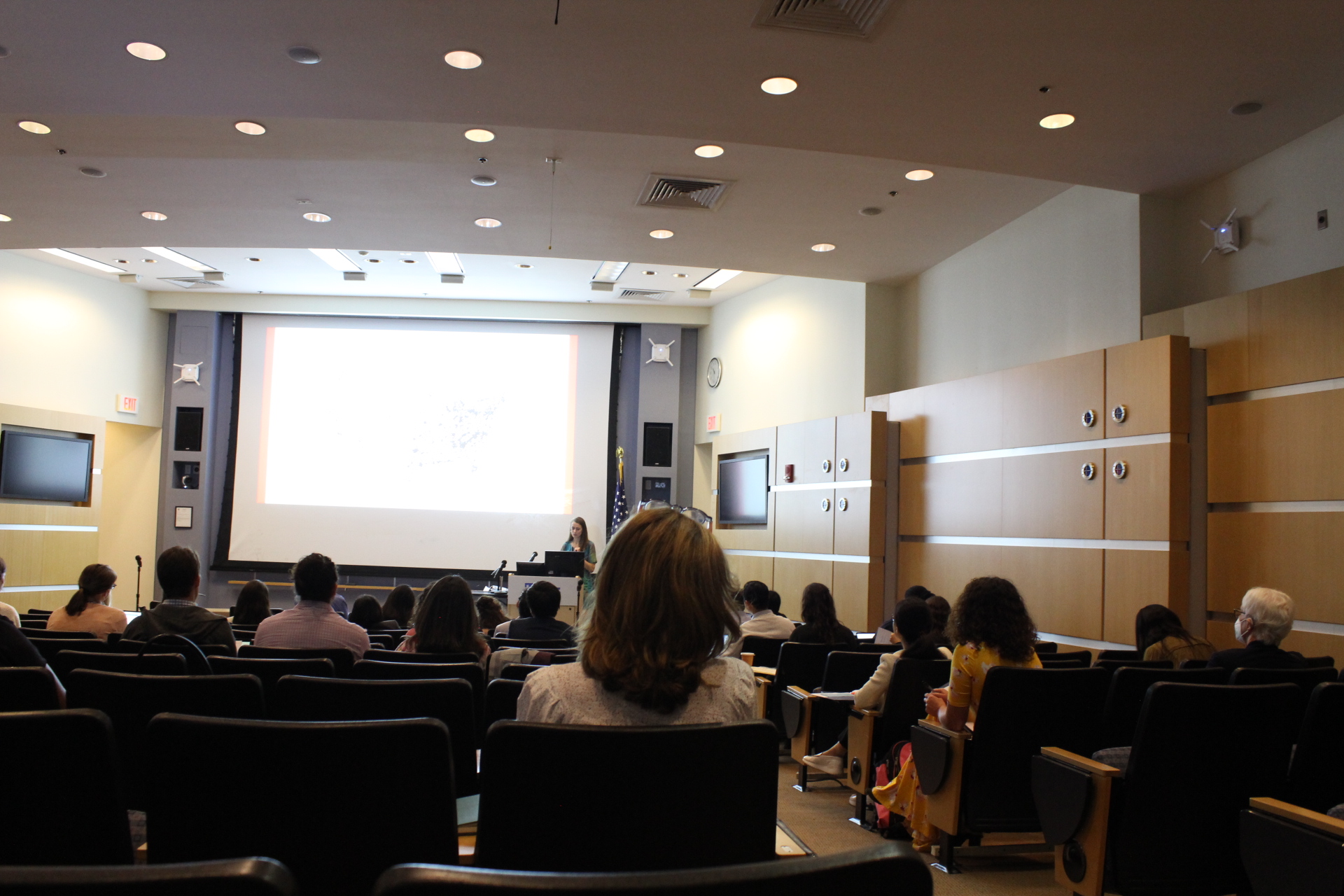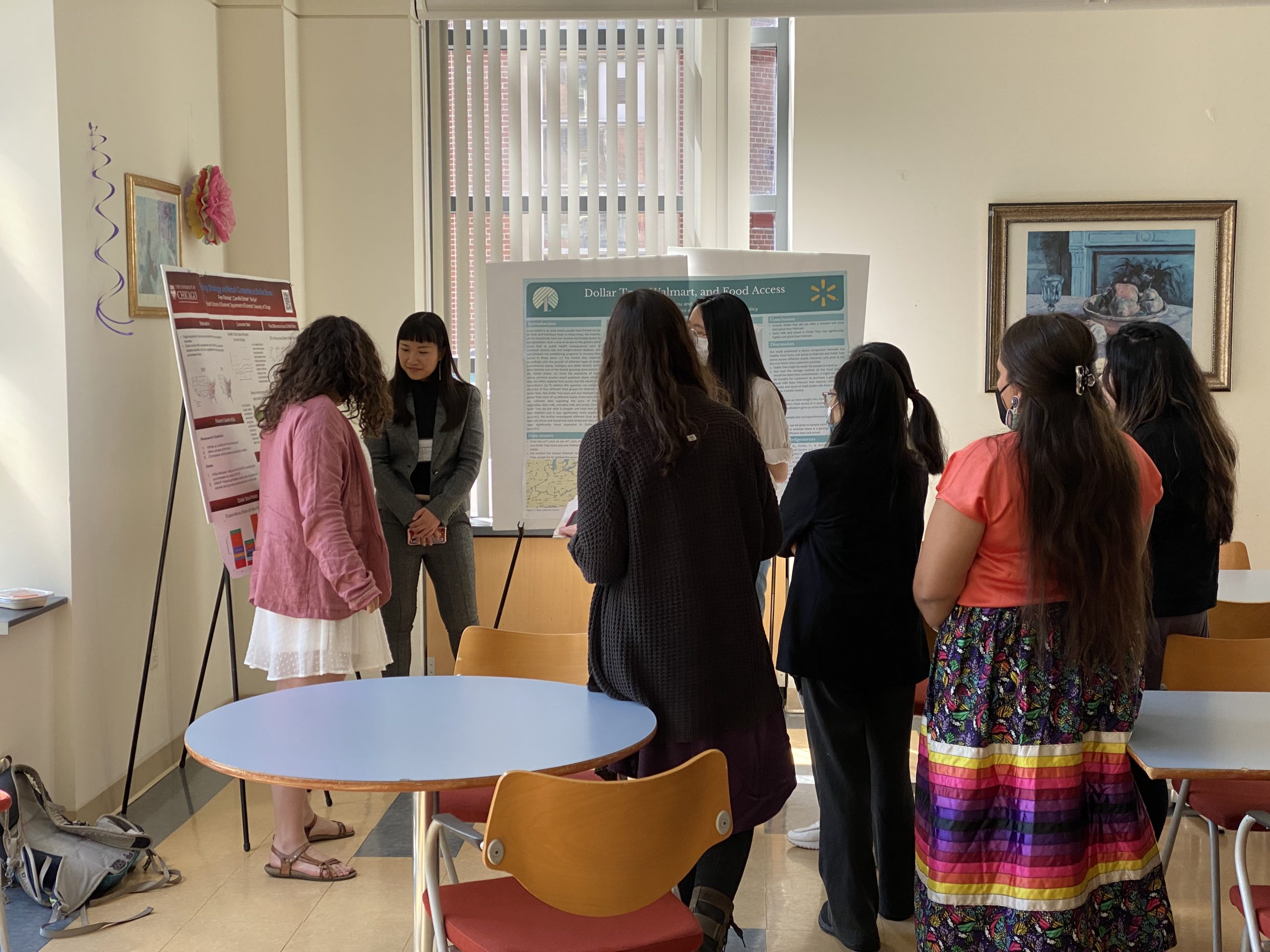 Screen Shot 2022-09-02 at 9.15.43 PM
image-20220604-161323-52d9e8c4
image-20220603-140215-104458d7
image-20220603-182331-aa311c04
image-20220603-192225-8c510f1f
Schedule:
Day 1 Included an opening session, during which Drs. Cash and Feng welcomed attendees and provided an overview, as well as five 60-minute research panels organized around relevant themes such as regulation, nutrition and health, geography and industry structure, community perspectives, and more. There was also a poster presentation and networking session.
On Day 2, attendees participated in a series of three facilitated conversations facilitated by experts from the Tufts Technology Services Design Practice. These sessions were designed to build on themes from day 1 and advance dollar store research for all attendees and the wider research community.
Full FADS Agenda Here: https://sites.tufts.edu/dollarstores/files/2022/06/Updated-FADS-Program-.pdf
Locations
The workshop was located at Jaharis Family Center for Biomedical and Nutrition Sciences. 150 Harrison Avenue Boston, MA 02111. Downtown Boston was easily accessible by air (Boston Logan Airport) as well as by Amtrak and intercity bus (South Station, a short walk from our campus). Accommodations arranged by us were provided for the nights of June 2 and 3 at the Courtyard by Marriott Boston Downtown. 275 Tremont St, Boston, MA 02116.
Organizing Committees:
The host committee included Dr. Sean Cash (Project Director) and Dr. Wenhui Feng (Co-PD) at Tufts University. The scientific committee included Dr. Lauren Chenarides (Agribusiness, Arizona State University), Dr. Chelsea Singleton (Public Health, Tulane University), and Dr. Ricky Volpe (Agribusiness, Cal Poly – San Luis Obispo).
USDA Support:
This work is supported by the Agriculture and Food Research Initiative (AFRI) conference grant program, grant no. 2022-67023-36955 from the USDA National Institute of Food and Agriculture

Why Tufts?
Tufts University is an ideal place to host this multidisciplinary workshop designed to bring together experts from economics, business, nutrition, and public health. The Gerald J. and Dorothy R. Friedman School of Nutrition Science and Policy at Tufts University was established in 1978, bringing together biomedical, social, political, and behavioral scientists to conduct research, educational, and community-service programs to improve the nutritional health and well-being of populations throughout the world, and its facilities will serve as the primary meeting location. The School's faculty include several agricultural and applied economists working on issues of food policy and food access. The Friedman School is based on the Health Sciences campus along with the Tufts University School of Medicine's Public Health program, where Dr. Feng is based, and the United States Department of Agriculture's Human Nutrition Research Center on Aging. The Tufts Health Sciences campus is located in the heart of downtown Boston, a diverse, intellectually rich city that is also a global center for medicine and public health. Our students and faculty are surrounded by organizations and innovative ideas that are moving the fields of nutrition and public health forward.