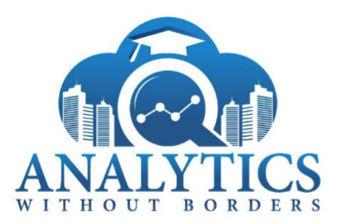 Conference: Tufts Analytics Without Borders Conference (TAWB 2020)
Location: Friedman School of Nutrition Science and Policy
Address: 150 Harrison Avenue, Boston, MA 02111
Event Dates: February 28th and 29th, 2020
Abstract Deadline: February 14th, 2020
Registration Deadline: February 25th, 2020
Co-Chairs: Ryan Simpson, Elizabeth Marsh
Faculty Sponsor: Elena Naumova (Tufts); Mingfei Li (Bentley); Dominique Haughton (Bentley); Piaomu Liu (Bentley); Kevin Mentzer (Bryant); Asil Oztekin (UMass Lowell)


With the 2020 Conference now over, please see here for our Conference Summary!
The nutrition field currently faces the universal challenge of exponentially increasing computational capabilities and data volumes. The impact of big data in this field is broad, and reaches several billion people through nutrition programming, interventions, and food systems modeling. Despite various global nutrition-themed conferences, there lacks a single venue to assess the role of data analytics in nutrition science and policy. Additionally, there lacks a forum for researchers to promote transdisciplinary knowledge sharing for broader application of existing data science techniques.
Analytics Without Borders is a forum for students, researchers, academics, business professionals, and government officials to share, discuss, and explore data analytics. Established through a consortium of academic institutions, namely Tufts University, Bentley University, and Bryant University, annual conferences are held on a rotating basis to promote interdisciplinary collaboration and partnerships. Topics in data analytics include applied statistics, data sciences, and data visualizations, and are presented by the sponsoring institution in alignment with their primary field of research.
The Tufts Analytics Without Borders Conference (TAWB 2020) provides a single venue for transdisciplinary research, collaboration, and communication on topics related to data sciences and data analytics between experts from business, public health, nutrition, and agriculture. Together, we will advance a shared agenda to harness the power of data sciences to solve complex health and nutrition problems through the lens of data sciences, business, and trade. We hope you will join us in this experience!
Other Data Analytics Opportunities at Tufts University