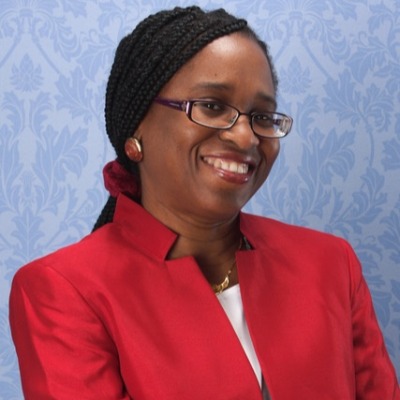 Education
• PhD Candidate, 2021, Nutrition Interventions, Communications, and Behavior Change, Friedman School of Nutrition Science and Policy, Tufts University
• MS, 2018, Nutrition Interventions, Communications, and Behavior Change, Friedman School of Nutrition Science and Policy, Tufts University
• BA, 2015, Psychology (Major) and Business Administration (Minor), Gordon College
Research Interests
• Micro and macro-level modifiable behaviors to prevent chronic diseases in low and middle income countries (LMICs)





Research Highlights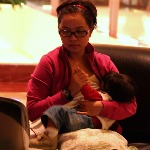 Anyanwu O, Simpson RB, Langlois B, Naumova EN (2020 – Cancelled). Demographic and psychosocial correlates of exclusive breastfeeding duration in Indonesia. American Society of Nutrition 2020 Conference. Seattle, Washington (Presenting Author).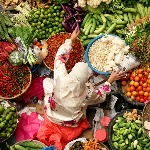 Anyanwu O, Chui KKH, Zhang FF, Chomitz VR, Langlois BK, Simpson RB, Ambariyanto A, Murwani R, Folta SC, Naumova EN (2020). Socio-demographic, behavioral, and health determinants of higher consumption Western dietary patterns among Indonesians 15 years and older in the IFLS5. 6th ICTCRED Conference. Semarang, Indonesia (Presenting Author).
Presidential Fellow to the Office of the Provost Gordon College, selected for 2014-2015
Doctoral Fellowship, Tufts University Friedman School, 2018-2021
The Luke A. and Mary Moore Wood Memorial Scholarship for Best Student in Behavioral and Social Sciences, Gordon College, 2013-2014
Harold Myra Scholarship for academic excellence and leadership, Gordon College, 2012-2013
Social Science Achievement Award for breadth of academic experience in the social sciences and leadership qualities, Gordon College, 2015
Teaching Assistant, Friedman School of Nutrition
NUTR 217 Monitoring and Evaluation of Food Programs, January 2018 to May 2018
NUTB 211 Theories of Behavior Change, January 2018 to Present
Summer Intern, USAID/Save the Children International, Growth through Nutrition (GtN) Project, Ethiopia, June 2017 to August 2017
Therapeutic Trainer / Mentor, Lahey Health Behavioral Services, August 2015 to 2016
Assistant Editor, CAPRO Media, Jos Nigeria, 1988-1989; 1991-1993
Wrote news articles
Collated materials for publication
Conducted interviews
Edited and planned page layout of CAPRO's quarterly magazine
Administrative duties: filing, correspondence and bookkeeping for the media department
Publications and Presentations
Anyanwu O (2013). Egbo-o Ho Ho! A Cry for Crisis Intervention: Women Arbitrating Peace in Eastern Nigeria. Journal of Community Psychology 46(1): 31-32.
Anyanwu O (2014). The Role of Resiliency, Personality, and Coping Strategies in College Students' Burnout. Eastern Psychological Association, Boston, MA (Poster Presentation).
Anyanwu O (2014). Access to Higher Education in Rural New Hampshire. Eastern Psychological Association, Boston, MA (Poster Presentation).
Anyanwu O (2014). Making Sense of a Text: The New Critical Way. 5th Annual Language and Linguistics Colloquium, Gordon College, Wenham, MA (Paper Presentation).