Category Archives:
Show + Tell
Saturday, October 26, 3-5pm, MH Studios, 160 St. Alphonsus St. 02120, Room C112. With Leah Craig (MFA 2012) and Graham Yeager (MFA 2017).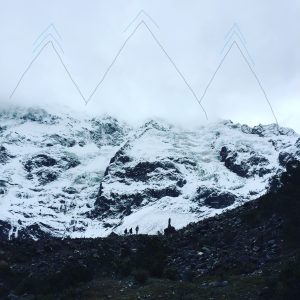 Show + Tell: Three Mountain Waters by SMFA Alumn Faith Johnson
Saturday, January 26 – Interactive Performance Event
Mission Hill Gallery 160 St. Alphonsus St., Boston, 02120 (Accessible location) RSVP via Facebook
Interactive Performance Times:
3pm Humanity Lake
3:30pm Salkantay River
4pm Machu Picchu Spring
4:30pm Conversation on Faith's recent artwork & professional activity
5 – 6pm Closing reception
Three water samples gathered by the artist from three mountains in the Andes—Humantay, Salkantay, and Machu Picchu—will be shared as part of the Water Keepers' Library, an ongoing interactive project focusing on repairing the emotional and spiritual connection between humans and the waters of the earth. There will be three guided water meditations that focus on dreams gathered by the artist from each respective mountain water source.
Participants will also be invited to journey through their imaginations to connect and commune with these waters as they hold a drop in the palm of their hands.
37 miles walking, 3 days, 3 mountains, 3 waters
Una~Agua~Water~Humantay Mountain Lake // Day one, 8 miles
Una~Agua~Water~ Salkantay Mountain Glacier Flow // Day two, 13 miles
Una~Agua~Water~ Machu Picchu Mountain Spring // Day three, 16 miles
About the Water Keepers' Library
The Water Keepers' Library project invites people from around the world to gratefully gather water which is then incorporated into the Water Keepers' Library. During an exhibition event, the water is displayed and labeled with its place of origin. Participants are invited to choose a drop of water from the library to hold in the palm of their hands and then take an imaginative journey accompanied by the sound of crystal singing bowls. During these meditations an origin story of water is shared and participants are invited to commune with their chosen water source.
Info: Erica.Ancrum@tufts.edu 617-627-0024 (8:30-4:30pm)