Please support TECA's work by clicking here
Every gift we receive will make a Jumbo difference. We're taking the herd approach and want you to participate at any level that works for you. Here are examples of the work your collective gifts could support:
20 gifts of $10 = $200 – Speakers for the Tufts elephant conservation series
20 gifts of $25 = $500 – Acoustic equipment to monitor and protect elephants
20 gifts of $50 = $1,000 – Student stipend for research on elephant conservation efforts
35 gifts of $100 = $3500 – Summer internship support for Tufts students working with conservation NGOs
Thank you for your gift to the Tufts Elephant Conservation Alliance this year!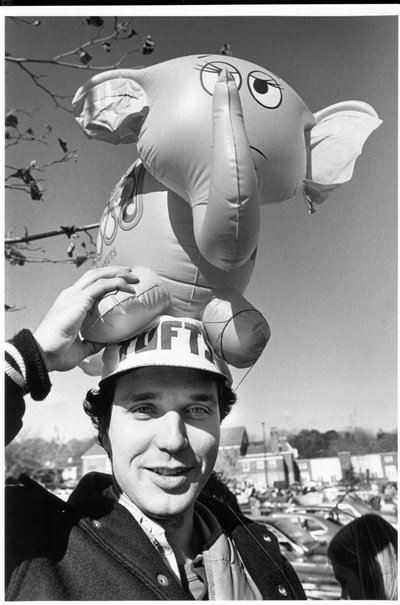 Here are just a few of our accomplishments that you helped make possible:
A new class offered through the Experimental College, The Jumbo Imperative: On Elephant and Elephant Conservation
A new seminar series' first speaker was Dr. Daphne Carlson-Bremer, who informed us about Combating Wildlife Trafficking at the U.S. Fish and Wildlife Service
A new partnership with the Wildlife Conservation Society
Thank you for believing in us and the power of the Tufts community to save elephants from extinction. Together, our faculty from across schools provide the broad expertise this problem requires with scholars in human and veterinary medicine, environmental sciences, engineering, public health, diplomacy, conflict studies, urban planning, economics, and epidemiology. We look forward to bringing you even more updates from the field and classroom this coming year.