---
Kim Wilson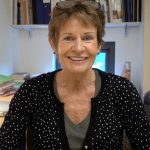 Kim Wilson is a Senior Lecturer at The Fletcher School of Law and Diplomacy, Tufts University. She is also a Senior Fellow for the Henry J. Leir Institute at Fletcher, and a Senior Fellow for the Council on Emerging Market Enterprises, also at Fletcher. For the past year she has served as a Board Member of the Hitachi Center for Technology and International Affairs at Fletcher. She is on the Steering Committee for a joint project between UN World Food Program and UN High Commissioner on Refugees on Mitigating Abuse of Cash Assistance. Additionally, she has been a board member for SEEP as well an advisory board member for the Center for Financial Inclusion and Trickle Up. She looks forward to her role as an advisor to iBuild, an exciting enterprise that unites digital ecosystems in housing low income or displaced people. She is co-author of two books on financial inclusion.
Hans-Martin Zademach

Hans-Martin Zademach is Professor of Economic Geography at the Catholic University of Eichstätt-Ingolstadt, Germany, since 2009. In his research, he is interested in transnational value chains in general and international sustainability transitions in particular, with a special focus on the exchange of knowledge and people as well as on financial relations. His work has been published in a number of leading journals, among them Journal of Economic Geography, Urban Studies, and European Planning Studies, and European Urban and Regional Studies. Recent publications include an introductory textbook into financial geographies (in German) and the co-edited volume 'Alternative Economies and Spaces. New Perspectives for a Sustainable Economy'. Hans-Martin holds a Master of Science in Local Economic Development from LSE (2001) as well as a Master of Business Research (2004) and a doctorate degree (Dr. oec. publ., 2005) from the University of Munich.
Roxani Krystalli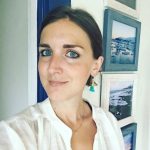 Roxani Krystalli is a Program Manager at the Feinstein International Center at Tufts University. She has spent a decade as a humanitarian practitioner and researcher in the field of gender and peace-building, focusing on understanding people's experiences of violence and justice in the aftermath of armed conflict. This has included working with former combatants, refugees, victims and survivors of violence throughout Latin America, the Mediterranean, and East Africa in affiliation with international organizations and community-based groups. For her work, Roxani has been recognized with the Presidential Award for Citizenship and Public Service at Tufts University. She has also been recognized as a United States Institute of Peace 'Peace Scholar', a Social Science Research Council Fellow, a Henry J. Leir Institute for Human Security Fellow, and a recipient of a National Science Foundation research grant. Her work has appeared or been cited in The Washington Post, The New York Times, Disasters, The International Feminist Journal of Politics, Open Democracy, and on numerous blogs and podcasts, including on her own blog, Stories of Conflict and Love. She holds a BA from Harvard University, an MA from The Fletcher School of Law and Diplomacy, and has recently completed a PhD at The Fletcher School on the politics of victimhood in Colombia. In September 2020, Roxani will begin her appointment as a Lecturer (Assistant Professor) at the University of St Andrews, where her research and teaching will focus on feminist peace and conflict studies.
Swati Mehta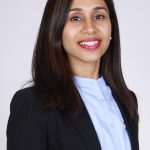 Swati Mehta is a Research Associate in the Department of Geography at the Catholic University of Eichstätt-Ingolstadt, Germany. She has eleven years of experience working on projects to promote inclusive financial services, with specific focus on migrants, women, and low-income rural households. These projects have often included the implementation of digital and mobile financial services. Over the last three years, her research has focused on the intersection of inclusive finance and forced displacement. She was awarded the prestigious German Chancellor Fellowship for Future Leaders to conduct her research on financial lives of refugees in Germany. Since 2019, she has been working on the Finance in Displacement (FIND) project to explore and strengthen the financial lives of forcibly displaced persons. She is responsible for the research in Jordan.
Julie Zollmann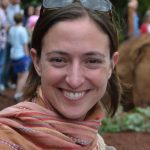 Julie Zollmann is a researcher and PhD candidate at The Fletcher School, Tufts University. Her work uses the lens of money to understand the ways ordinary people navigate the many dimensions of their lives. She's led a number of extensive research projects, including the Kenya Financial Diaries project from 2012-2016.