The End of the COVID-19 Public Health Emergency: MassHealth Renewals and Other Important Changes on the Horizon
On May 11, 2023, the COVID-19 Public Health Emergency (PHE) will end.
The Families First Coronavirus Response Act was signed into law in March 2020, requiring several policy changes that would persist through the end of the Public Health Emergency. These policy changes included eliminating cost-sharing for COVID-19 related visits and enhanced federal match for Medicaid.
As a condition of enhanced federal funding, states were prohibited from removing people from their Medicaid programs. Nationwide, a record 90 million people are currently enrolled in Medicaid or CHIP and as many as 15 million could lose benefits as the Public Health Emergency ends.
MassHealth enrollment eligibility
In Massachusetts, enrollment in MassHealth is up to about 2.3 million, an increase from 1.8 million. As many as 300,000 current beneficiaries could lose coverage. Massachusetts policymakers have committed to helping those who lose coverage find new coverage through their employer or the Massachusetts Health Connector. However, they also warn that even if you qualify for MassHealth coverage, you still must take the necessary actions for renewal.
To prevent losing your MassHealth coverage, you should 1) create a MA Login account at MassHealth; 2) ensure that your contact information – address, phone, email – is up to date to avoid missing information; 3) update household change such as jobs, marriage, disability status, and pregnancy; 4) check your mail for communications from MassHealth – you can expect a blue envelope; and 5) make sure to respond to MassHealth before the deadline noted in your mailing. There are several ways to submit your renewal information.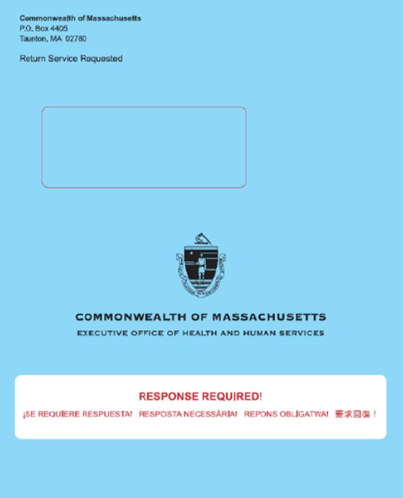 MassHealth has boosted their staffing from 300 to nearly 500 employees in preparation for the renewal. The MassHealth Customer Service Center can be contacted with any questions at 800-841-2900.
Reduction in government subsidies
The end of the Public Health Emergency will also lead to increased costs of COVID-19 vaccines and testing. Insurers will no longer be required to cover COVID-19 testing and treatment so individuals will have to pay more out of pocket. For example, the government purchased COVID vaccines at ~$25 a dose and Pfizer and Moderna have raised the price for the vaccine to $130 a dose.
Increased state flexibility for SNAP is also slated to end June 30, 2023.
Changes to state funded workplaces
The state's public health emergency status will also end on May 11, bringing the end of the vaccine mandate for over 40,000 state workers. This mandate resulted in a 99% vaccination rate for these employees. Additionally, masks will no longer be required inside health care facilities in Massachusetts. It will instead be up to the discretion of individual hospitals, doctor's offices, and senior care centers. However, this change has raised concerns by the Massachusetts Coalition for Health Equity.
Changes here to stay
However, certain changes that emerged throughout the Public Health Emergency may be here to stay. For example, Medicare's coverage of telehealth has been continued through 2024 and likely beyond. In Massachusetts, Governor Healey will file legislation to extend key flexibilities around staffing for the health care industry and emergency medical services. All Emergency Use Authorizations (EUAs), such as for COVID tests and vaccines, will remain in effect.