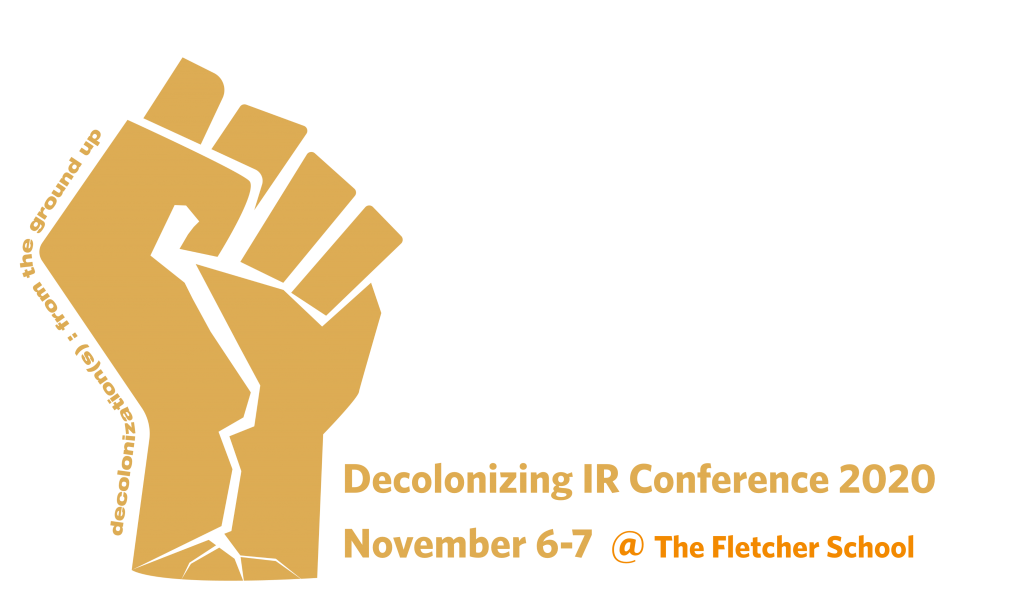 Third Annual Conference on Decolonizing International Relations (Virtual)
"Decolonization(s): From the Ground-Up"
November 6 & 7, 2020
The first Fletcher School conference focused on introducing the concept of decolonization to the Field of International Relations.
The Decolonizing International Relations (DIR) Conference has been a staple of The Fletcher School's fall semester programming since 2018. DIR was created with the goal of interrogating the colonial-era origins of modern International Relations as a discipline and practice; in doing so, the conference helps The Fletcher School confront the past of IR – and its own legacy – honestly.

The theme of DIR 2020 is Decolonization(s): From the Ground-Up. This theme was inspired as a symbolic resistance of the growth of International Relations as a discipline over the years. The discourse around International Relations has, by and large, been framed from the lens of the Global North. The expectation has been that modernization and development in the South will follow the framework established by the developed world, without space for incorporating their cultures and norms. We hope that this conference will bring to the fore ideas and scholarship around an approach that is far more participatory and equitable, across race, culture, genders, and sexualities. Thus, our theme speaks to two things – first, exploring the roots of the decolonization movement and its journey over the past few decades, and second, tackling the question of how the decolonization movement can be directed towards representing marginalized voices in an impactful manner.
Given The Fletcher School's decision to remain remote for the Fall semester, the DIR 2020 conference will commensurately take place entirely virtually. This will be a major opportunity to open DIR 2020 up to people beyond Fletcher – both in terms of attendees and panelists – and to make the conference as accessible as possible.
---
Tufts University is located on colonized Wôpanâak (Wampanoag) and Massachusett Tribe traditional territory.