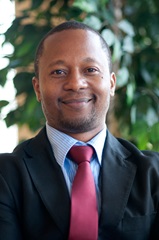 Kennedy Komba
Advisor, Payment Systems
Bank of Tanzania
My policy idea: My policy idea is regulating the unregulated credit companies in Tanzania, in order to enhance financial inclusion.
Why I came to the Leadership Program: It provides a better perspective and a platform for young policy and regulator personnel from around the world to advocate for policy changes.
What I find innovative about the program: There is a wide range of knowledge within the Fletcher faculty that is very innovative, as well as the inter-country relations that Fletcher has through AFI and other networks.
What is unique about the program: The program is unique in the sense that I am not aware of any similar program in the world, and because the structure is very compact and practical.