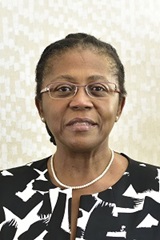 Esselina Macome
Chief Executive Officer
Financial Sector Deepening Mozambique
In last 10 years, Esselina was one of the Executive Directors and member of the Board of the Central Bank of Mozambique (BM). During that period work with the payments systems field and was engaged in different initiatives in the area of financial inclusion, such as drafting the National Financial Inclusion Strategy, establishing a national payment system to assure interoperability within the banking system, writing of regulations concerning payments cards, mobile Money (trust account), and agent banking. Since this November 2015 she has been working at the Financial Sector Deepening Moçambique (FSDMoç), as a Policy Advisor. In this role she will be interacting with the Central Bank, Government institutions, and others stakeholders in the implementation of the National Financial Inclusion Strategy.