The first week of the project covering a theme of "Transparency" is officially over. I am excited to share the submission for this week. 
Khushbu Kshirsagar
(2nd year, MS STEM Education, Tufts University)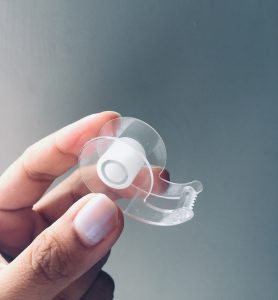 "It is a tape dispenser.
I chose this object because I like its shape; it looks like an apostrophe and I feel like it can be reused later at some point of time."
There are infinite ways of interpreting the objects in our ordinary living environments. Looking forward to see your home treasures.