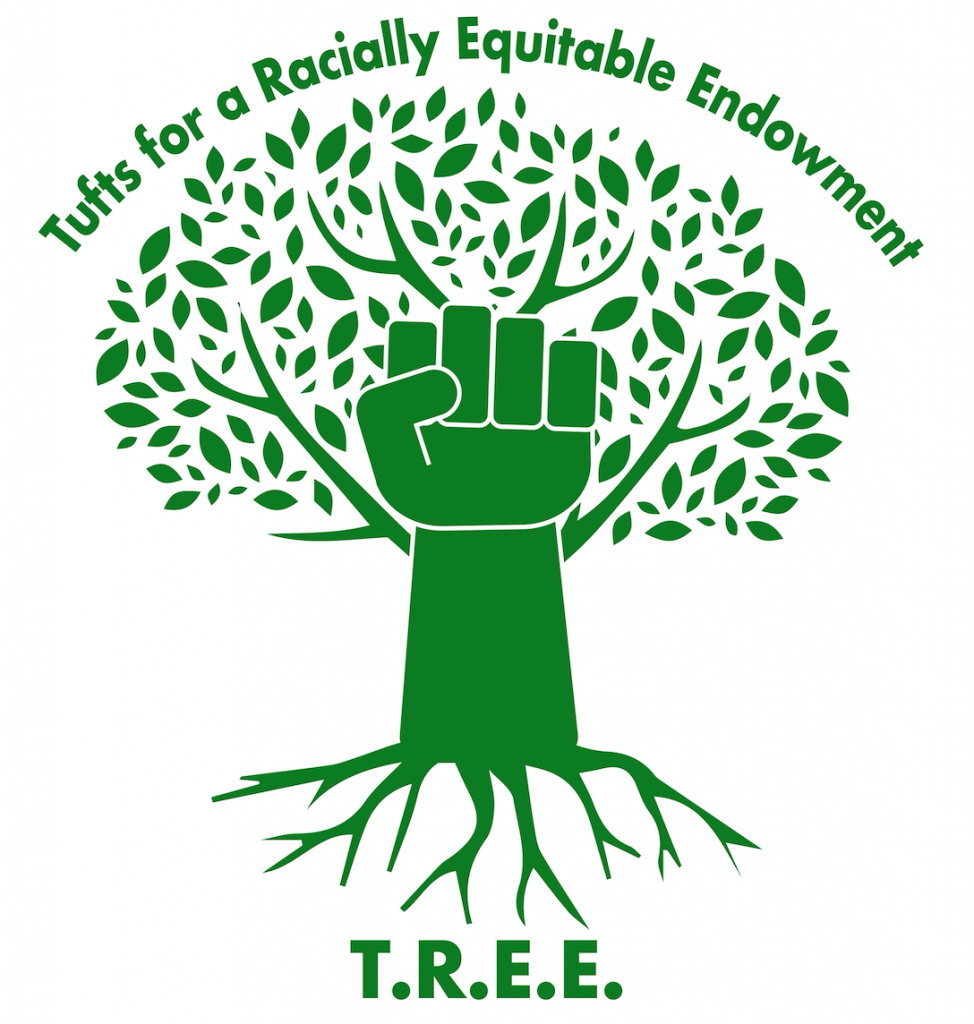 So how can Tufts University see through the dangerously-apathetic rhetoric of the private prison industry and divest from this blatant injustice? Following the resurgence of the Black Lives Matter Movement in the summer of 2020, students, faculty, and other members of the Tufts community have been mobilizing around this issue. Tufts for Racially Equitable Endowment (TREE) is a new student group that began organizing on campus in the fall of 2020. TREE's mission is hold Tufts accountable to its mission and its commitment to becoming an "anti-racist" institution by divesting its endowment from corporations that profit off of the Prison Industrial Complex in any way, including companies that use prison labor, capitalize on fundamental goods and services in prisons, construct prison facilities, and operate private prisons.
The Tufts mission statement reads,
"Tufts is a student-centered research university dedicated to the creation and application of knowledge. We are committed to providing transformative experiences for students and faculty in an inclusive and collaborative environment where creative scholars generate bold ideas, innovate in the face of complex challenges and distinguish themselves as active citizens of the world" (Tufts University).
In order to live up to this mission of creating "an inclusive and collaborative environment" and producing "active citizens of the world," it is essential that Tufts as an institution embody the values that it promotes, particularly in light of its historical and ongoing commitment to anti-racist work.
On February 26th, 1989, Tufts University withdrew its investments from the Apartheid government in South Africa. William Meserve, the head of the Board of Trustees at the time, said, "this is a symbolic act in many ways…It nevertheless is an important statement about what we believe about equality and civil rights" (New York Times). At that time, Tufts University had an endowment of $110 million, of which some $8 million was invested in companies doing business in South Africa. Today, Tufts has an endowment of $1.87 billion, $72 thousand of which goes to private prison and detention facilities. However, the movement for prison divestment, like the movement for Apartheid divestment, is about more than the monetary value of Tufts' investments. It is about demonstrating an institutional priority for racial equity and justice by refusing to support systems that cause such irrefutable harm. In the same 1989 statement, the Tufts trustees also announced that Jean Mayer, the university's president, planned to hold a meeting of educational leaders from around the world later that year, to discuss "the movement we have pioneered in supporting black students at predominantly white universities."
In 1989, Tufts University recognized that it had a role to play in combating racism on the global stage, as well as an institutional responsibility to stand up for civil rights. Today, in 2021, we are still working toward these goals. On September 21, 2020, the Tufts community received an email from the Tufts Office of Student Life stating that the university is putting together a Diversity, Equity, and Inclusion (DEI) Strategic Plan "as part of the institutional transformation required to become an anti-racist institution." To achieve this kind of institutional transformation, it is necessary to actively pursue anti-racist work on every level of university operation, particularly through the endowment, the economic backbone of the institution. In another email to the Tufts community from February of 2021, University President Tony Monaco responded to a racist incident on campus with these words: "we must stand together at difficult times like these to continue our fight to eradicate racism from our community and never stop working to make our university a more just and equitable place tomorrow than it is today" (Tufts Daily).
As is evident, the struggle to create an anti-racist institution is one that faces each generation of Tufts students, faculty, administrators, and broader community. We, as students, are striving to help move Tufts closer towards its goal. This university has historically shown itself to be at the forefront of civil rights and social justice, and divesting from the Prison Industrial Complex is a crucial next step. In this moment, Tufts has the opportunity to show up for an essential cause and distinguish itself as a leader in its anti-racist mission.
It is not enough to just talk the talk. TREE is calling on Tufts to 'put its money where its mouth is' by reexamining its financial and investment decisions. Tufts University cannot possibly become an anti-racist institution–or fully live up to its mission statement–while it still has money invested in the Prison Industrial Complex. Tufts University has shown leadership in its careful and thorough response to the Covid-19 pandemic, proving that the institution can combat challenging and unprecedented situations and accomplish extraordinary feats. Although it might be difficult, Tufts has a moral obligation to put its values before financial gain, and the university should stand with pride behind TREE's mission.