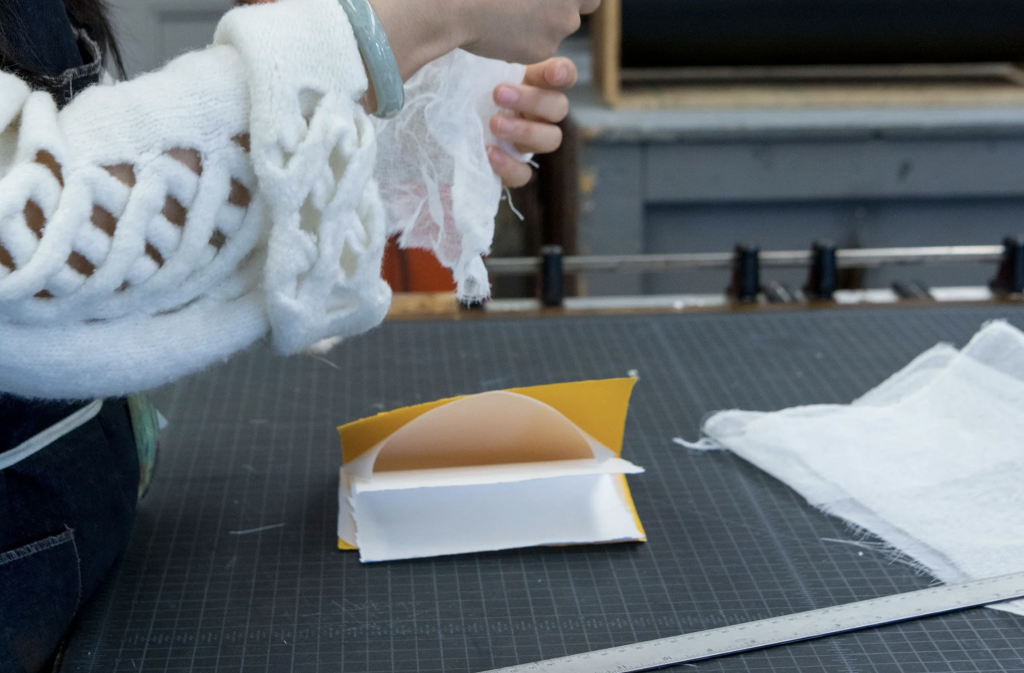 Overview
The Book Arts Studio is an open space equipped with six large tables, two book presses, Kutrimmer paper cutter, and an array of smaller book making equipment. Students may explore a variety of design techniques using binding tools dedicated to hand-making methods, allowing students to create everything from home-grown zines to hand-sewn books.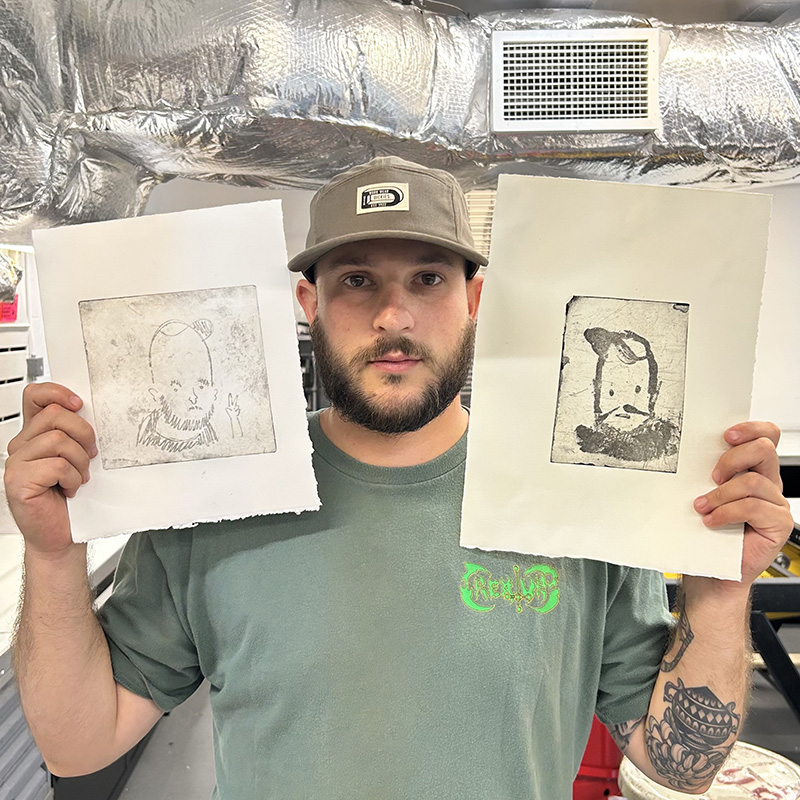 How to Gain Access
This studio is open to all users whenever the building is open and class is not currently meeting in the space. All studio users must abide by the Policies linked below and sign the user agreement. To access the user agreement, contact the Studio Manager.
Studio users must not use equipment they haven't been trained on. Contact the Studio Manager for training.
Tools & Equipment
Kutrimmer paper cutter
2 book presses
2 corner rounders
Paper weights
Smaller hand tools
Consumables
Available for purchase at or through the School Store:
Paper
Book board and book cloth
Waxed thread
Safety & Policies
Low Hazard Studio
All users must read, sign, and abide by the Studio Policies and Contract document which outlines studio safety and procedures. Simply reading the document does not grant access. See How to Gain Access above.