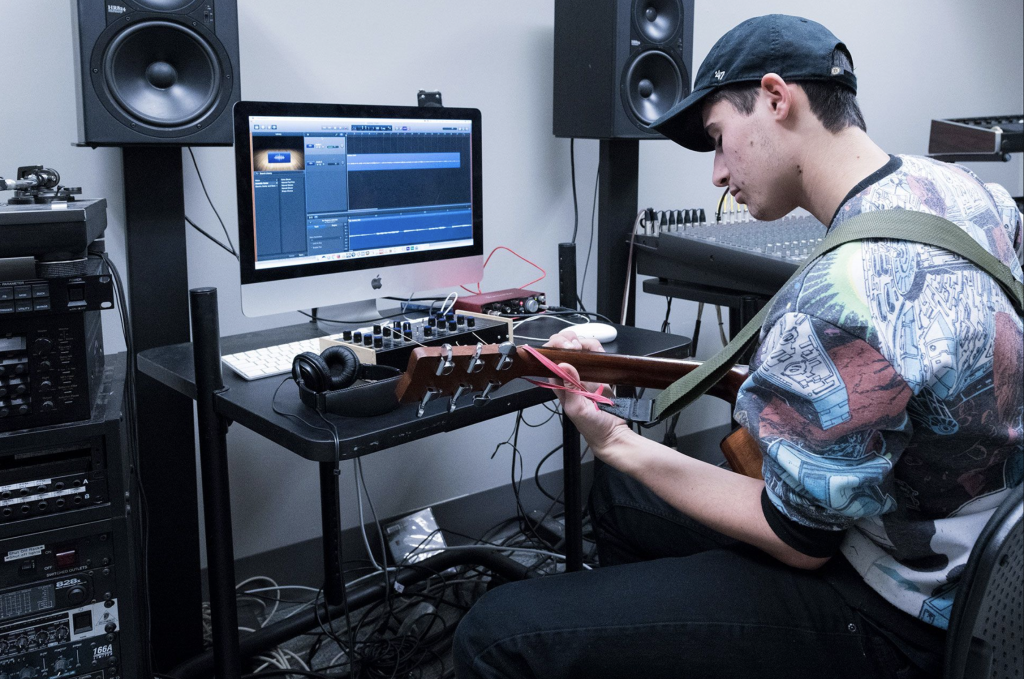 Overview
The Color Grading Suite is a workstation optimized for advanced video color grading, 3D rendering, and motion graphics.
How to Gain Access
This suite requires a physical key, and is located inside a studio which may be accessed by ID card whenever the building is open and class is not currently meeting in the space.
Users must have card access to B115 and can reserve time and check out the key through the Media Stockroom. Users are granted card access and check-out privileges by faculty through enrollment in a class, or by a Studio Manager after an orientation and/or training.
Tools & Equipment
One high powered Windows workstation and specialized monitors for color grading workflow
Media Stockroom Equipment
Access key
Reserve time to use the Suite
Safety & Policies
LOW HAZARD STUDIO
All users must read, sign, and abide by the Studio Policies and Contract document which outlines studio safety and procedures. Simply reading the document does not grant access. See How to Gain Access above.