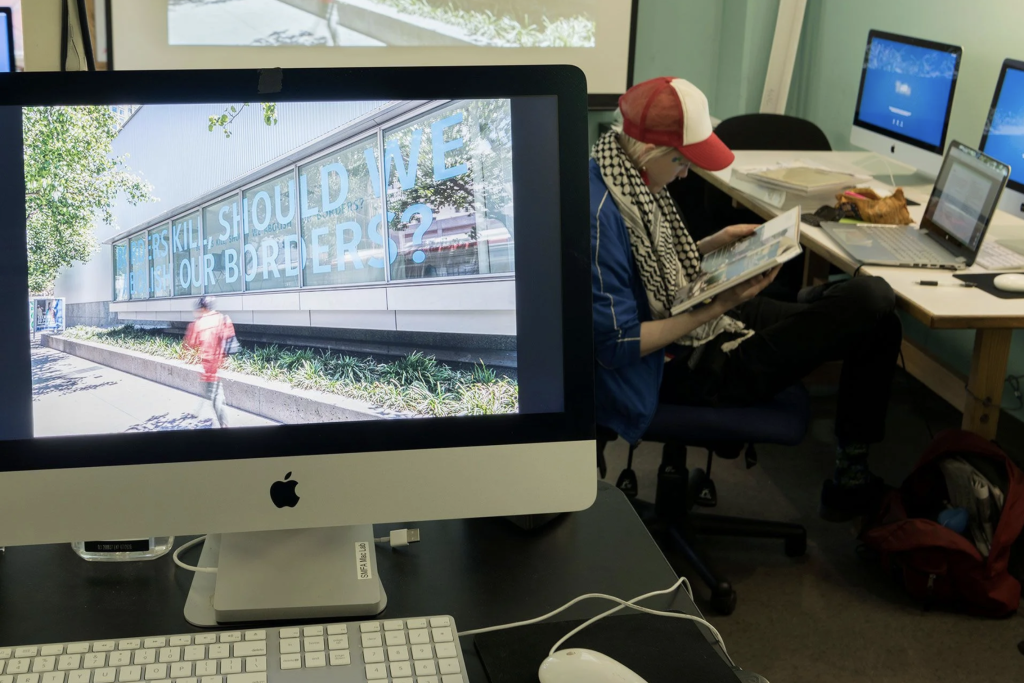 Overview
The Graphic Arts Studio in B026 is a classroom and work space for teaching and
learning in a variety of print and paper media. It contains tools for working with these media both by hand and digitally.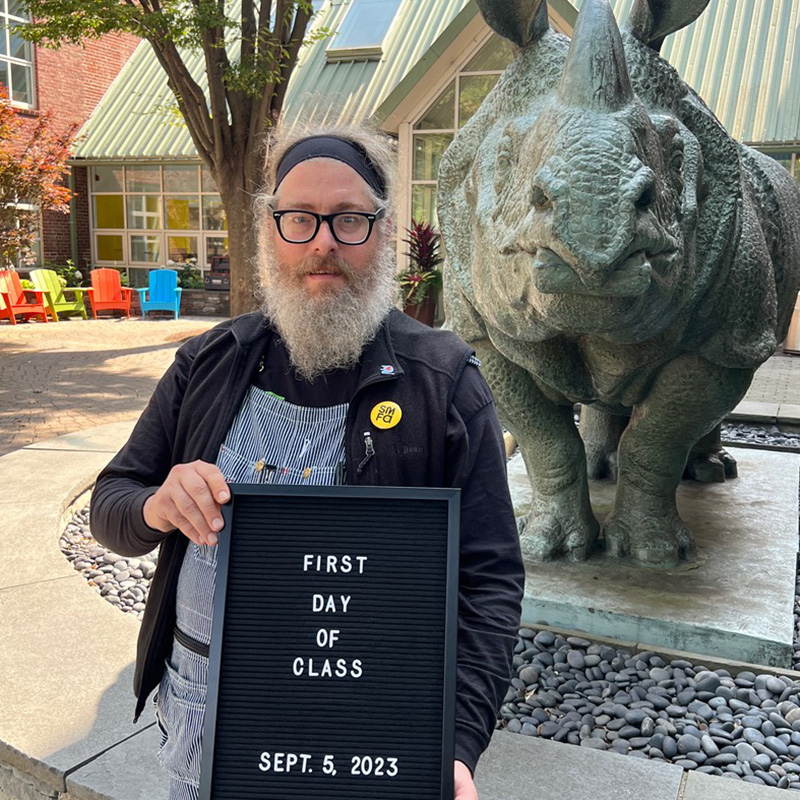 How to Gain Access
This studio is open to all users whenever the building is open and class is not currently meeting in the space. All studio users must abide by the Policies linked below and sign the user agreement. To access the user agreement, contact the Studio Manager.
Studio users must not use equipment they haven't been trained on. Contact the Studio Manager for training.
Tools & Equipment
2 iMac workstations
Color printer
LCD TV station (HDMI or USB-C connection)
Epson expression 10000XL (12″ x 17″) scanner
Adobe Cloud
Safety & Policies
Low Hazard Studio
All users must read, sign, and abide by the Studio Policies and Contract document which outlines studio safety and procedures. Simply reading the document does not grant access. See How to Gain Access above.