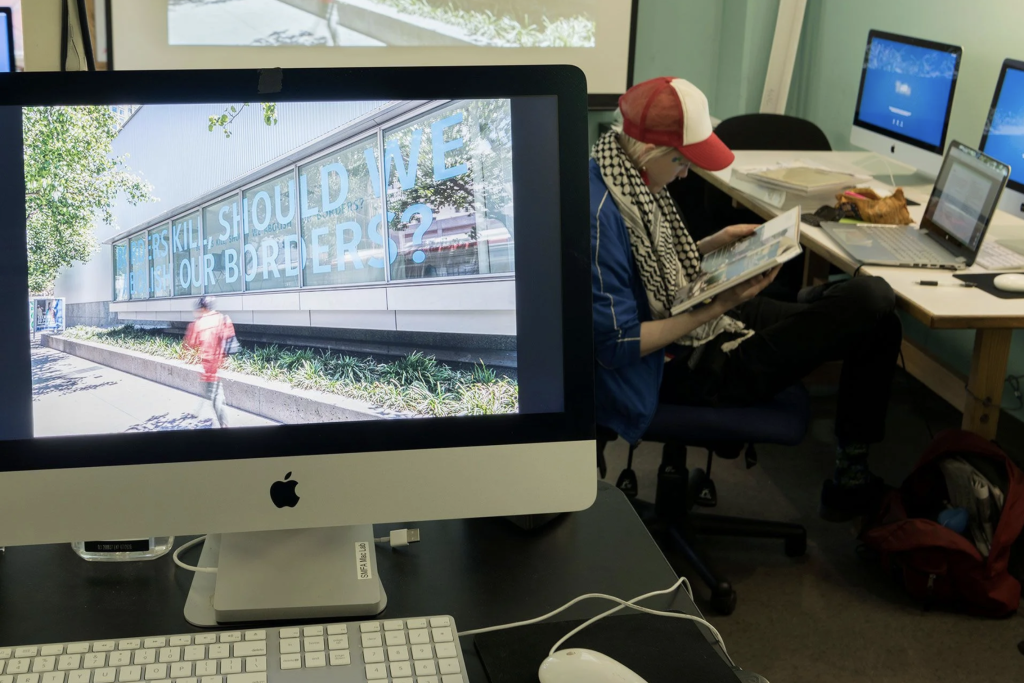 Overview
The Mac Lab houses two graphic arts computer labs and a foyer used for class critiques.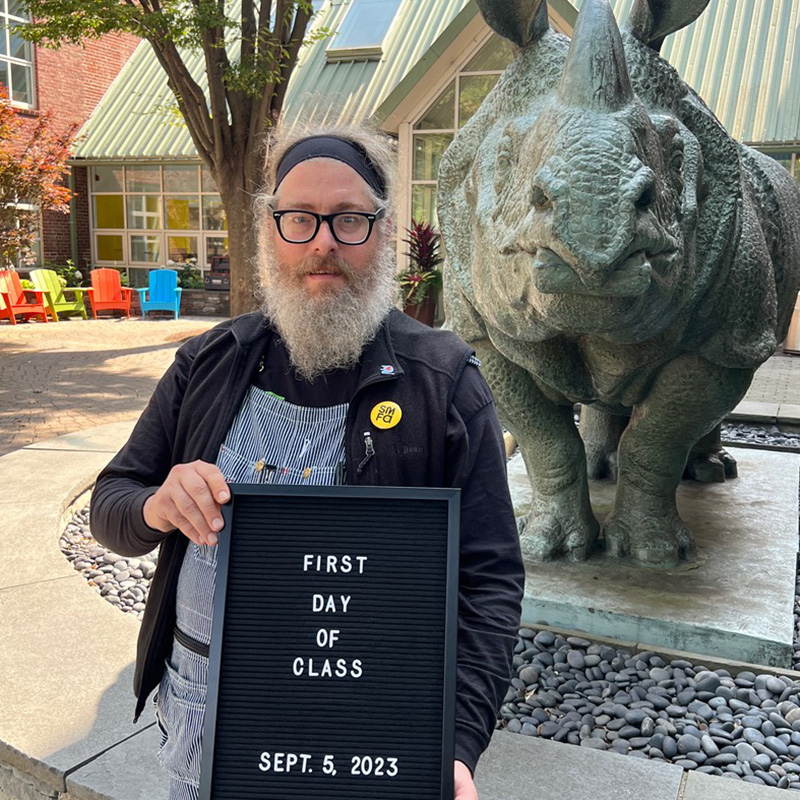 How to Gain Access
This studio is open to all users whenever the building is open and class is not currently meeting in the space. All studio users must abide by the Policies linked below and sign the user agreement. To access the user agreement, contact the Studio Manager.
Studio users must not use equipment they haven't been trained on. Contact the Studio Manager for training.
Tools & Equipment
8 and 12 workstations plus a dedicated teaching station in B211A and B211B each
Projector (connects via USB-C)
2 Letter/A4 scanners
1 Large format (12″ x 17″) scanner
Adobe CC, Microsoft Office Suite
Adobe Pantone
Safety & Policies
Low Hazard Studio
All users must read, sign, and abide by the Studio Policies and Contract document which outlines studio safety and procedures. Simply reading the document does not grant access. See How to Gain Access above.