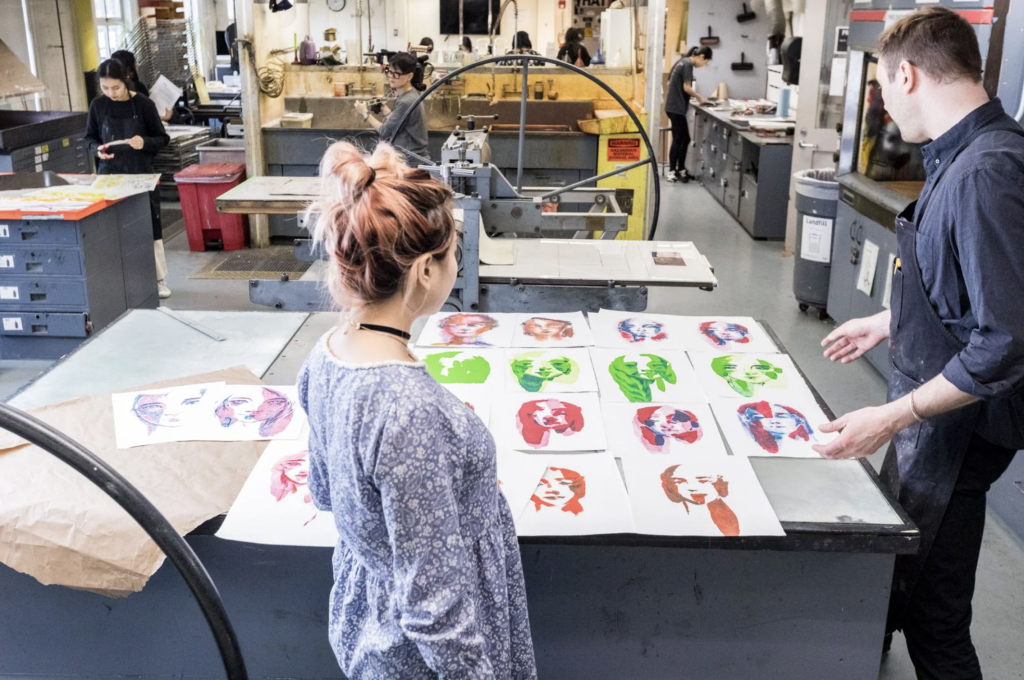 Overview
The SMFA Print Studio supports a variety of printmaking processes, including: intaglio, etching, relief, monotype, collagraph, lithography, and photo processes. Students can expect to explore scale, perform multiple plate editioning, and experiment with a large variety of traditional techniques.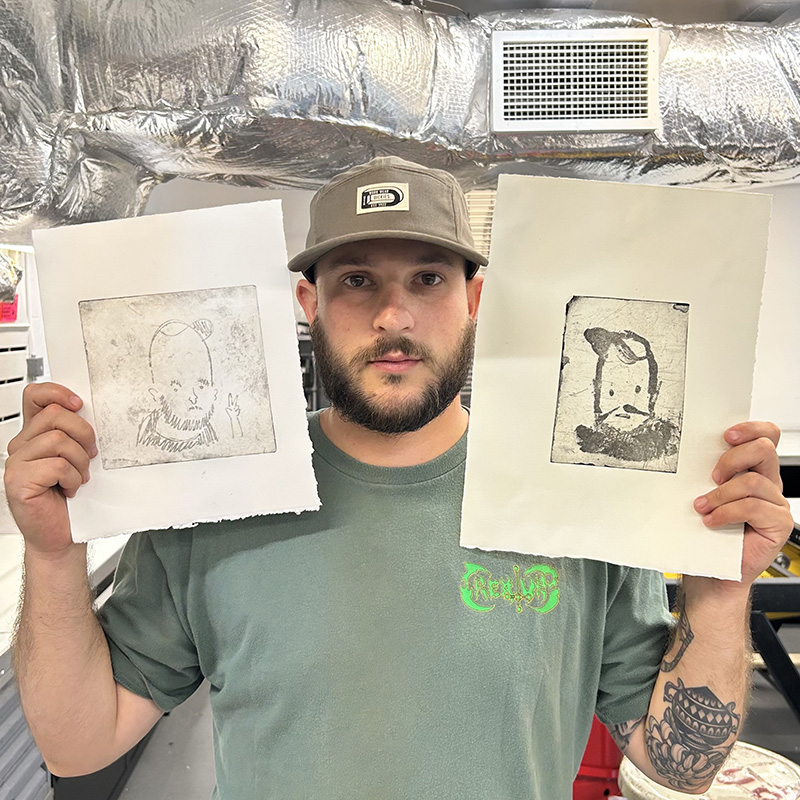 How to Gain Access
This studio may be accessed by ID card whenever the building is open and class is not currently meeting in the space.
Users are granted card access by faculty through enrollment in a class, or by a Studio Manager after an orientation and/or training.
Tools & Equipment
2 Takach presses
French tool press
2 Takach litho presses
Fuchs & Lang litho press
Stone lift
Vandercook letterpress
Exposure unit
Scanner and laser printer
Consumables
Available for purchase at or through the School Store:
Paper
Large copper sheets
Woodblocks
Shop towels
Litho pencils, scribes, markmaking tools
Safety & Policies
MEDIUM HAZARD STUDIO
All users must read, sign, and abide by the Studio Policies and Contract document which outlines studio safety and procedures. Simply reading the document does not grant access. See How to Gain Access above.