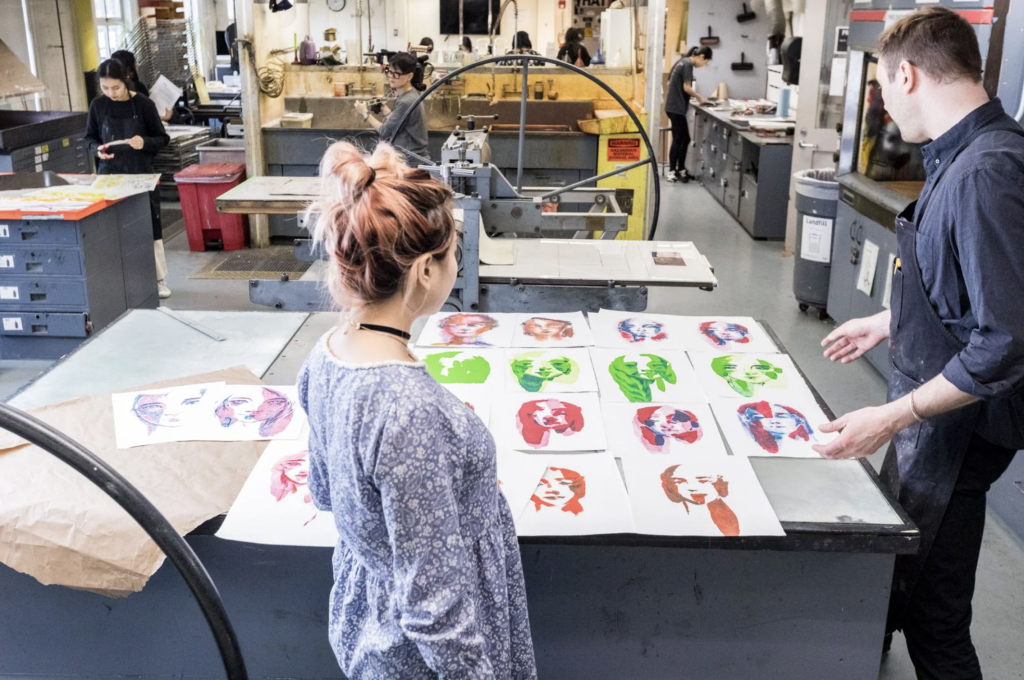 Overview
The Screen Studio is an entirely water-based studio equipped with darkroom facilities, a large vacuum-frame exposure unit, a light table, multiple screen printing stations, and a power washing booth. Students learn the basics of screen printing ranging from reductive screen printing, four color CMYK separations, repeat printing, and textile printing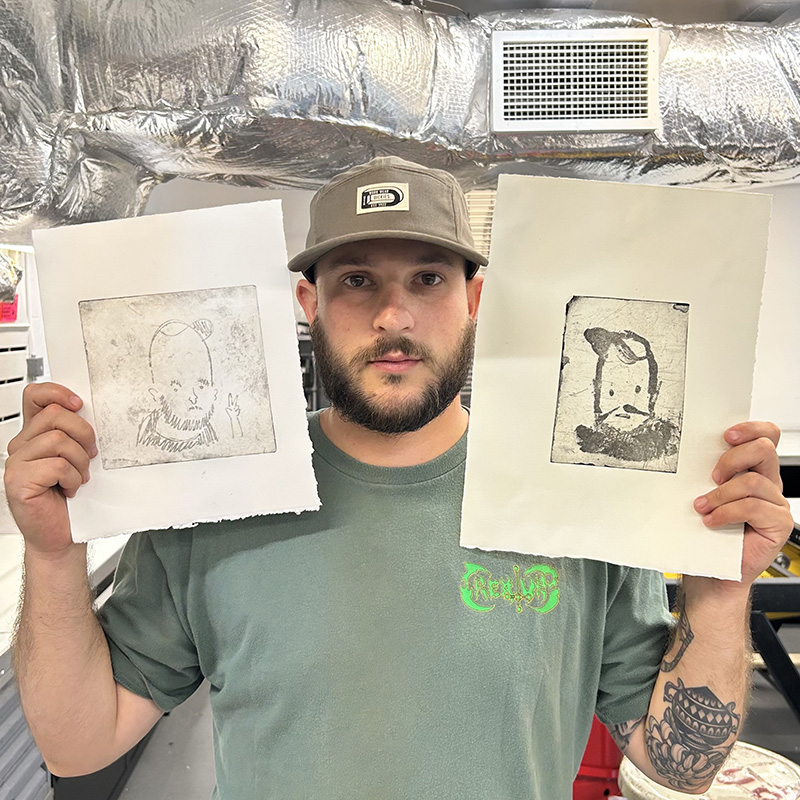 How to Gain Access
This studio may be accessed by ID card whenever the building is open and class is not currently meeting in the space.
Users are granted card access by faculty through enrollment in a class.
Tools & Equipment
SureColor 24″ Epson printer
HP Laser printer
Light table
Nuarc exposure unit
Hydro-pressure washer
Consumables
Available for purchase at or through the School Store:
Safety & Policies
MEDIUM HAZARD STUDIO
All users must read, sign, and abide by the Studio Policies and Contract document which outlines studio safety and procedures. Simply reading the document does not grant access. See How to Gain Access above.