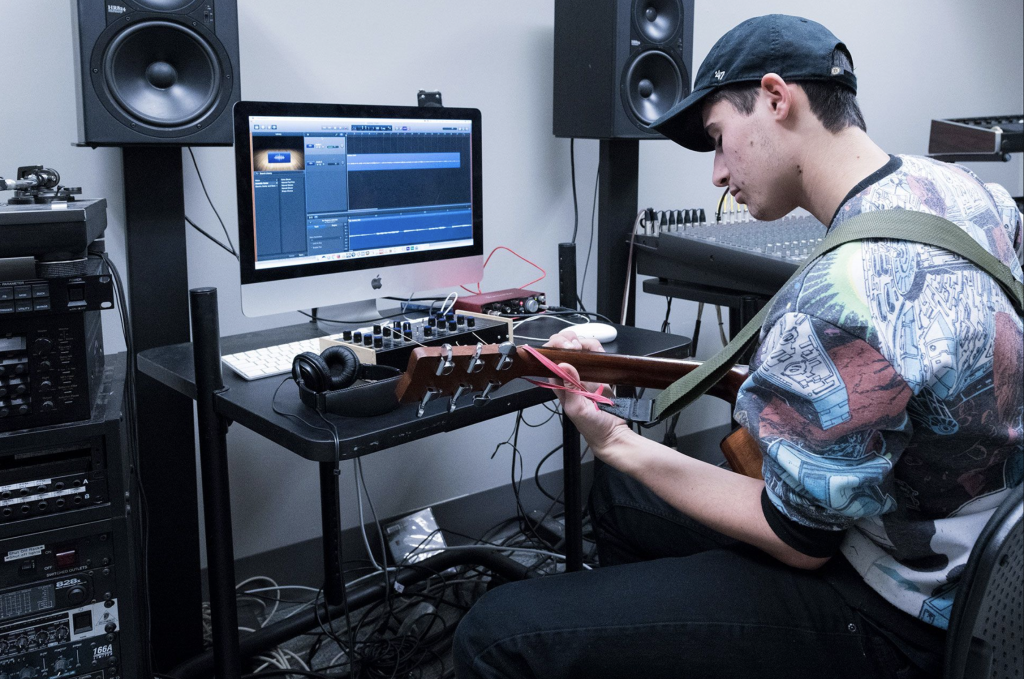 Overview
The Sound Booth is a room. 
Hours
Low hazard. Consult the room schedule on the studio door to learn when the studio is open this semester.
Fall 2023
Sunday
Monday
Tuesday
Wednesday
Thursday
Friday
Saturday
10am – 10pm
3:30pm – 10pm
9am – 10pm
2pm – 10pm
2pm – 10pm
3pm – 10pm
10am – 10pm
How to Gain Access
This studio may be accessed by ID card whenever the building is open and class is not currently meeting in the space.
Users are granted card access by faculty through enrollment in a class, or by a Studio Manager after an orientation and/or training.
Tools & Equipment
13 Mac Studio M1 Max stations
Various software for sound editing, production, design
Video post-production, 3D rendering, VR, digital practices
Classroom projector
Surround speaker configuration
Media Stockroom Equipment
Microphones
Zoom recorders
Headphones
Safety & Policies
LOW HAZARD STUDIO
All users must read, sign, and abide by the Studio Policies and Contract document which outlines studio safety and procedures. Simply reading the document does not grant access. See How to Gain Access above.