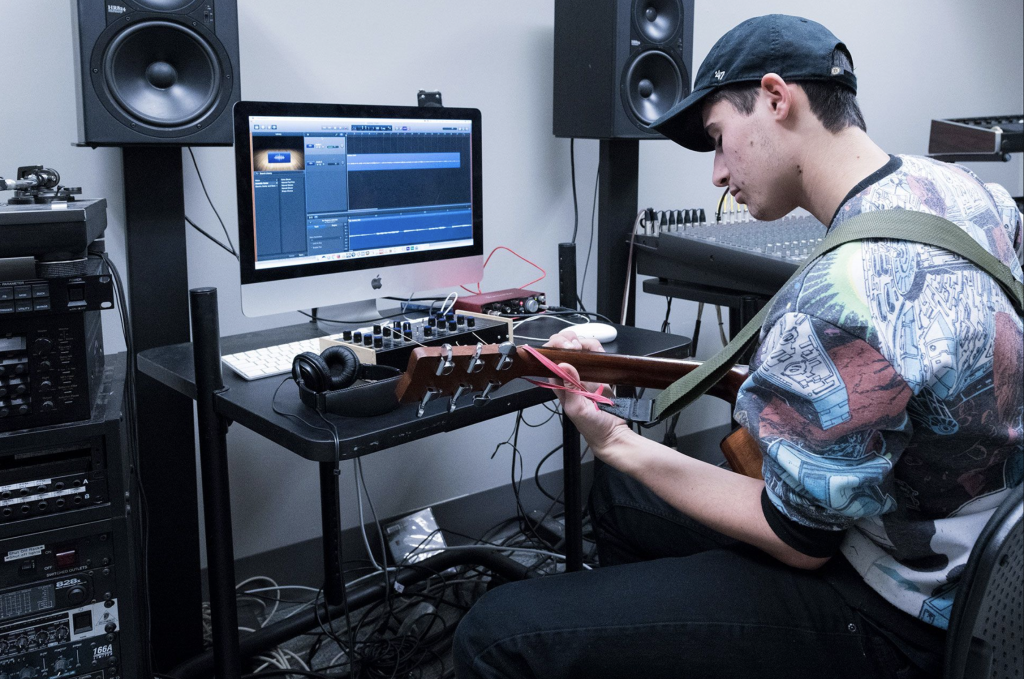 Overview
The Video & Digital Media Studio is a dynamic, multi-purpose studio that supports a variety of disciplines. It is a busy classroom, but outside of class meetings, it is an excellent workspace for a number of digital and physical media. The studio is divided into three discrete sections: Computer Lab, Discussion Table, Production and Installation Area.
How to Gain Access
This studio may be accessed by ID card whenever the building is open and class is not currently meeting in the space.
Users are granted card access by faculty through enrollment in a class, or by a Studio Manager after an orientation and/or training.
Tools & Equipment
16 iMac stations
Video post-production, 3D rendering, VR, digital practices
Classroom projector, plasma display, and speakers
Movable walls
Chroma key green wall
Media Stockroom Equipment
Microphones
Zoom recorders
Headphones
Safety & Policies
LOW HAZARD STUDIO
All users must read, sign, and abide by the Studio Policies and Contract document which outlines studio safety and procedures. Simply reading the document does not grant access. See How to Gain Access above.