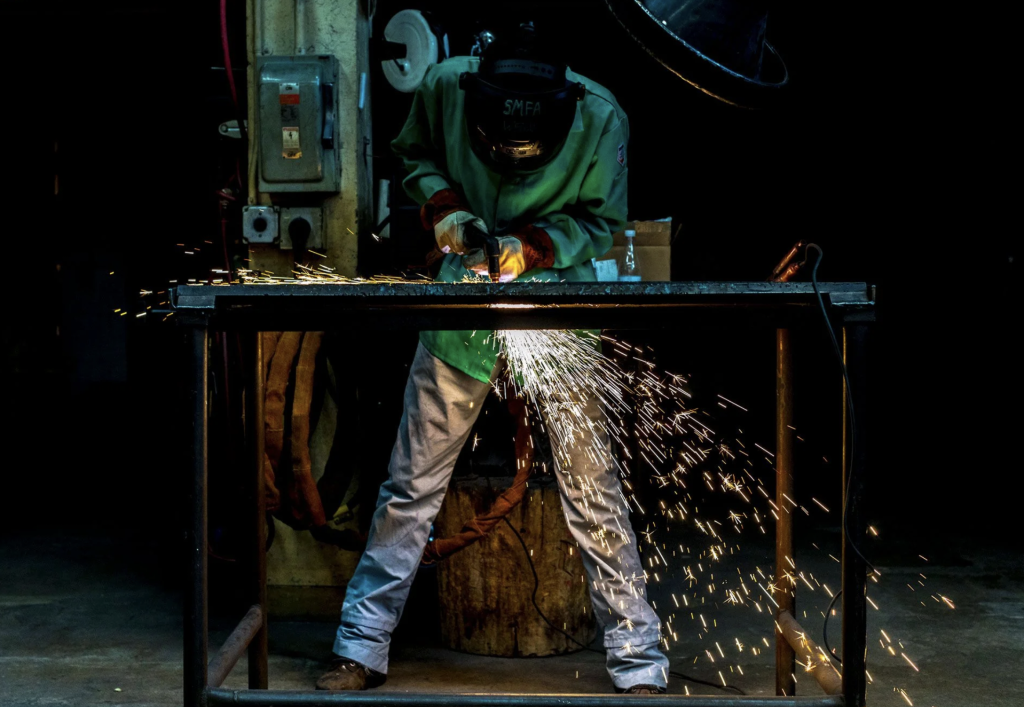 Overview
The Welding Studio operates as a research lab in the form of an industrial metalworking shop. Students can choose to gain trade-level knowledge of welding technologies or learn how to safely experiment with various processes to redefine how they may be used within the context of contemporary art practice. The shop supports hot and cold work and features a large fabrication space, fully stocked materials room, and high ceilings with an overhead hoist to accommodate large-scale work.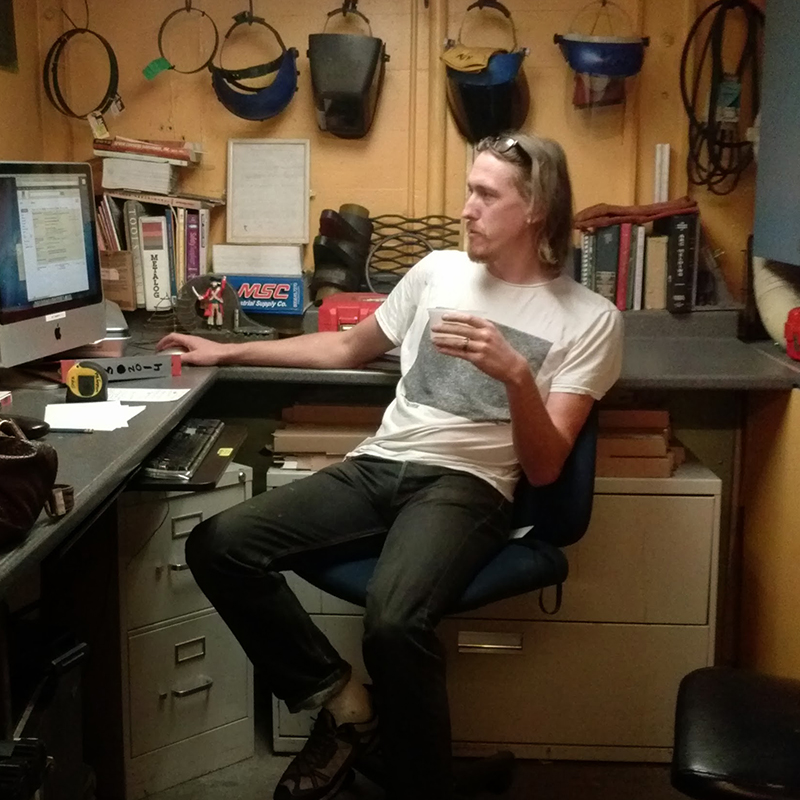 How to Gain Access
This studio can only be accessed by certified users when a safety monitor is present and a class is not currently meeting in the space.
To receive certification, users must be currently or previously enrolled in a class in the studio, sign up for and attend certification sessions, or contact the Studio Manager for other training and certification options.
Tools & Equipment
Stick, MIG, TIG, resistance, and oxy-fuel welders
5 oxy-acetylene stations for cutting, brazing, and shaping
Manual plasma cutter
Custom gas forge and anvils
Sheet metal shearing, rolling, shaping tools
Bandsaws and manual ironworker
Consumables
For purchase at or through School Store
Various types and sizes of steel stock, piping, and sheet
Safety & Policies
HIGH HAZARD STUDIO
All users must read, sign, and abide by the Studio Policies and Contract document which outlines studio safety and procedures. Simply reading the document does not grant access. See How to Gain Access above.
Note: Close-toed shoes and long pants are required to work in this studio. You will not be allowed to work in the studio if you are not appropriately dressed.