Holly A. Taylor, Ph.D.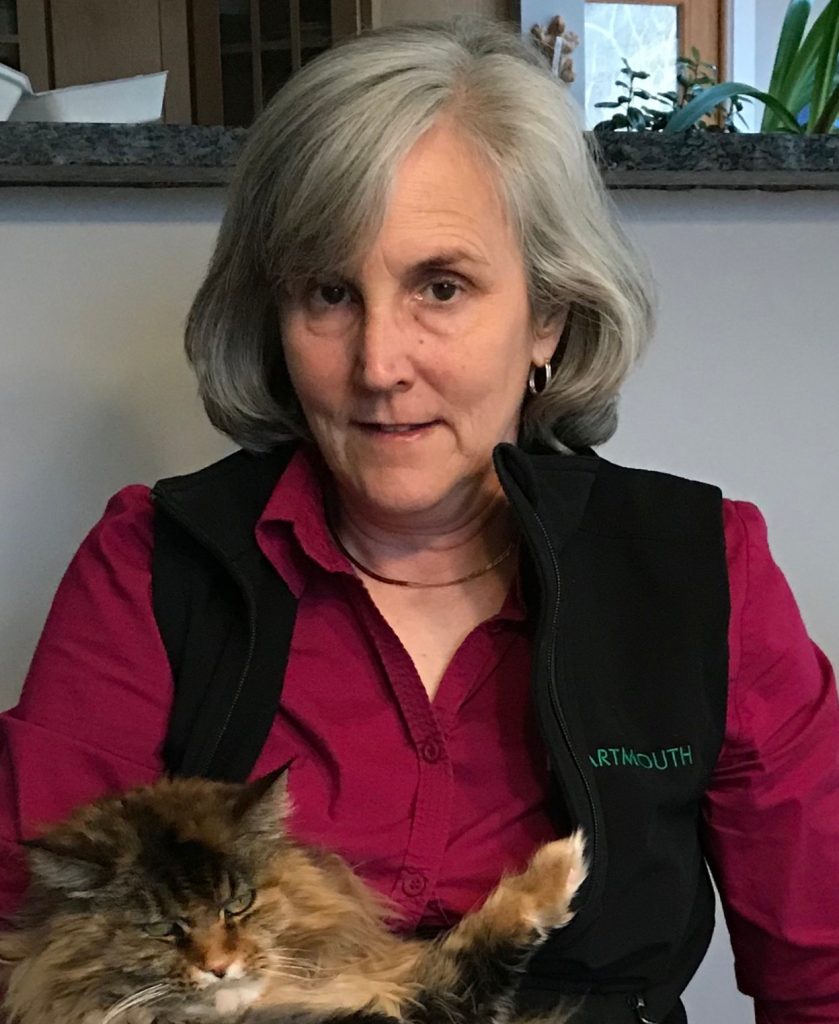 Professor, Psychology
Adjunct Professor, Mechanical Engineering
Co-Director, Center for Applied Brain & Cognitive Sciences (CABCS)
Holly received her Bachelor's degree in mathematics (1987) from Dartmouth College and her Ph.D. in Cognitive Psychology from Stanford University (1992). She has been a faculty member at Tufts since 1994. She seeks to build interdisciplinary collaborations, as evidenced by her leadership for CABCS.
Graduate Students (listed by seniority)
Ashlynn Keller, M.S.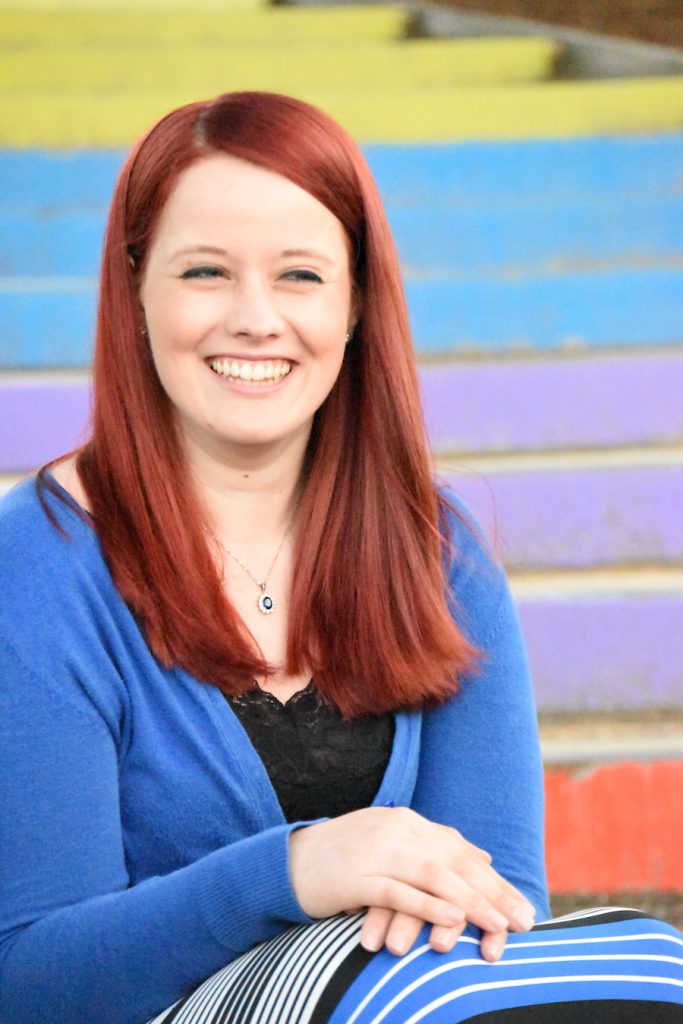 Ashlynn received her Bachelor's degree in Psychology (2013) from Rochester Institute of Technology, her masters in Experimental Psychology (2018) from Tufts University, and anticipates completing her Ph.D. in Cognitive Science and Experimental Psychology in 2020. Her research focuses on the role uncertainty plays in the information sought during navigation.
Christopher Dudas-Thomas, M.S.

Christopher received a B.A. in Psychology, with a Philosophy minor from San Francisco State University, as well as an MSc in Cognitive Science from University of Edinburgh. He expects to complete his PhD in Cognitive Science and Experimental Psychology in 2020. He investigates mental representations of space, how navigational technology impacts spatial cognition, and the way interactive technology mediates peoples' engagement with the world.
Lauren Mason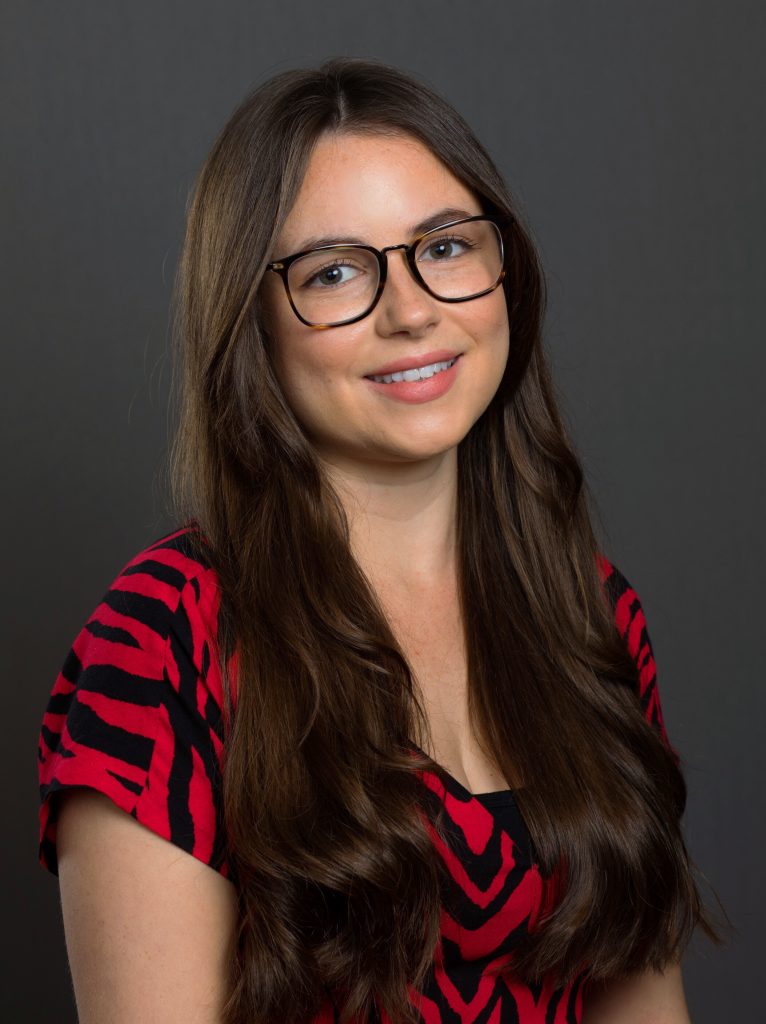 Lauren graduated from San Francisco State University with a B.A. in Psychology and Holistic Health. While there, she worked in a Language Attention and Cognitive Engineering lab, where she conducted an honors thesis on autism traits, executive functions, and exercise. She also conducted research in a lab for Applied Psychophysiology and Biofeedback, where she studied the relationship between physiology and cognitive functioning. Currently, she is interested in the intersection between spatial cognition, metacognitive and self-regulatory strategies, and performance optimization. In the future, she looks forward to conducting research which advances the field and concurrently provides positive impacts for society.
Ben Bernard, M.S.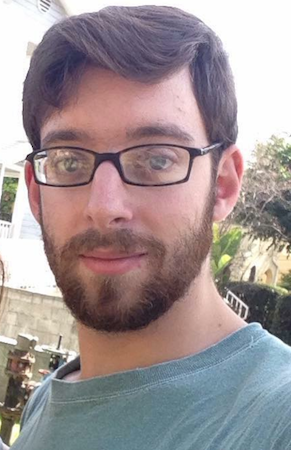 Ben graduated from Macalester College with a degree in Economics and a focus on behavioral economics. After graduating, he worked in Los Angeles for several years in the tech sector before enrolling in a Human-Computer Interaction masters program at Bentley University. While there, he worked as manager of the school's Virtual Reality research lab and conducted research involving virtual reality and sustainability, and explored how to use virtual reality to help with physician training. He's currently interested in how virtual and augmented reality can be used to help with navigation, as well as predictive coding and uncertainty resolution in the brain.
Senior Honors Candidate (2020-2021)
Kishandra Anne E. Patron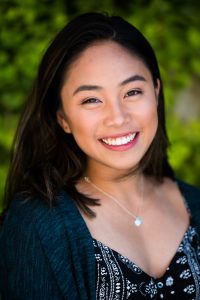 Kishandra Anne Patron is a senior pursuing a B.S. in Cognitive and Brain Sciences and a minor in Art History. This fall, she looks forward to building upon her honors thesis about the role of metacognition on spatial learning. Outside of the lab, Kishandra enjoys programming for the Tufts Filipinx Student Union and First Gen Collective.
Undergraduate RAs (Spring 2021, listed alphabetically)
Nicholas Chen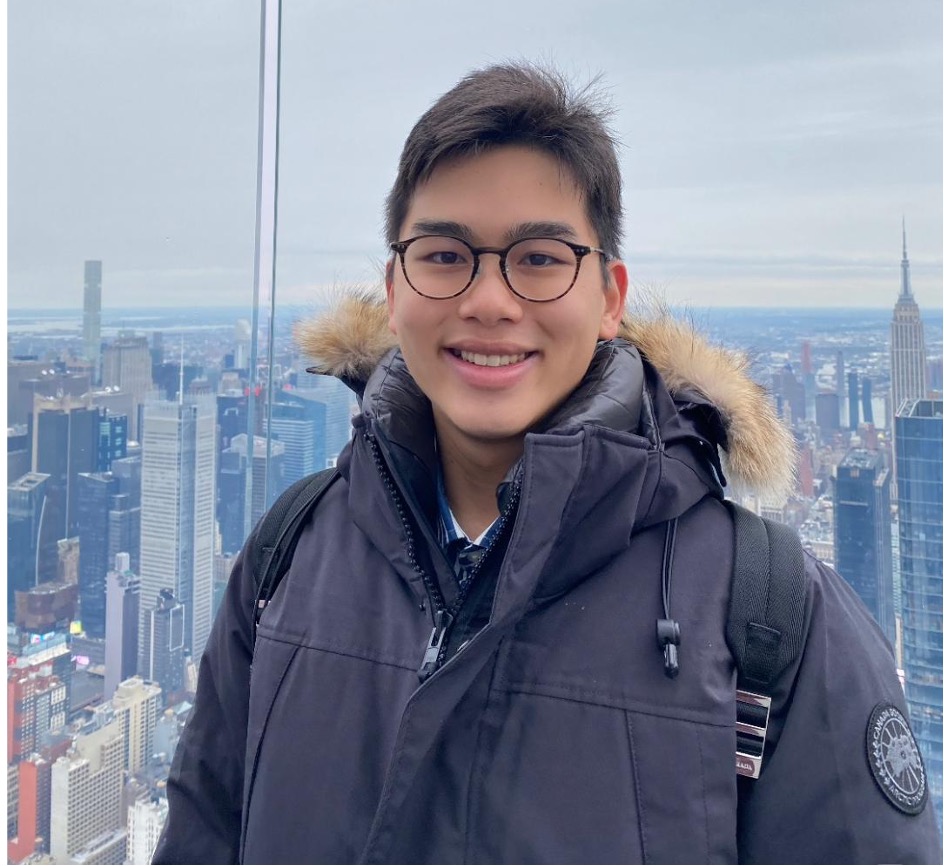 Nicholas is a freshman at Tufts studying Psychology & Economics. He joined the lab because of his ixnterest in spatial cognition, and especially when it comes to visualisation and mental rotation. Fun Fact: He has a twin sisters
Olivia is a senior at Tufts University earning her B.S. in Cognitive Brain Science. She joined the lab because of her interests in spatial reasoning and its connection to STEM learning as well as navigational cues used during uncertain situations. Fun fact: She was born in Boston, but grew up in London.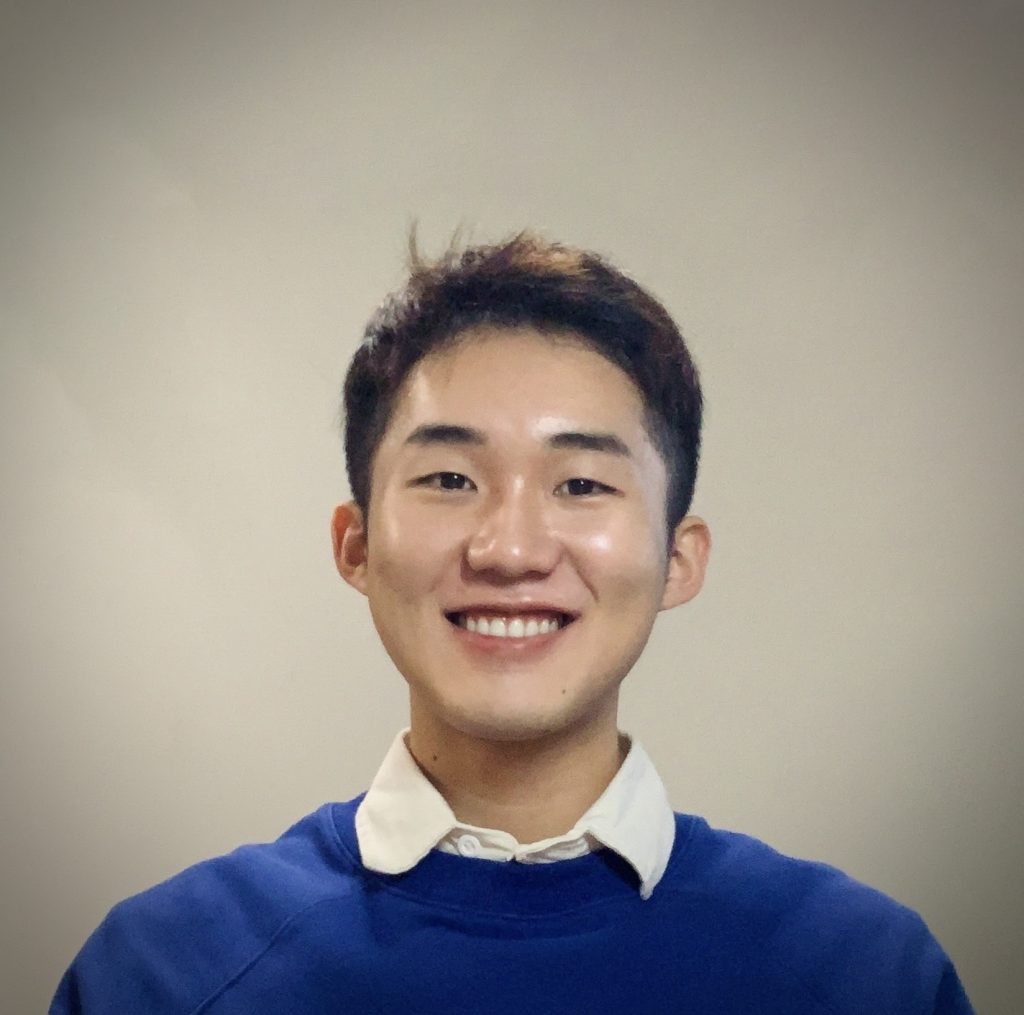 Aiden Kang
Aiden Kang is a junior at Tufts studying Cognitive Brain Science and Architectural Studies. He is interested in studying people's relationship with spaces and applying that knowledge to design for the interactions between them. Fun fact: he makes sculptures to meditate!
Phillip Kang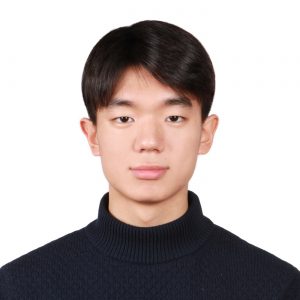 Phillip Kang is a junior at Tufts studying Cognitive and Brain Science. His major is one of the main reasons he wanted to join this lab. When he heard about the Tufts Spatial Cognition Lab, he thought about how spatial cognition played an important role in his life, from playing with Legos as a kid to modeling abstract data structures in computer science classes. Fun fact: he likes to play piano and sing!
Bach Ngo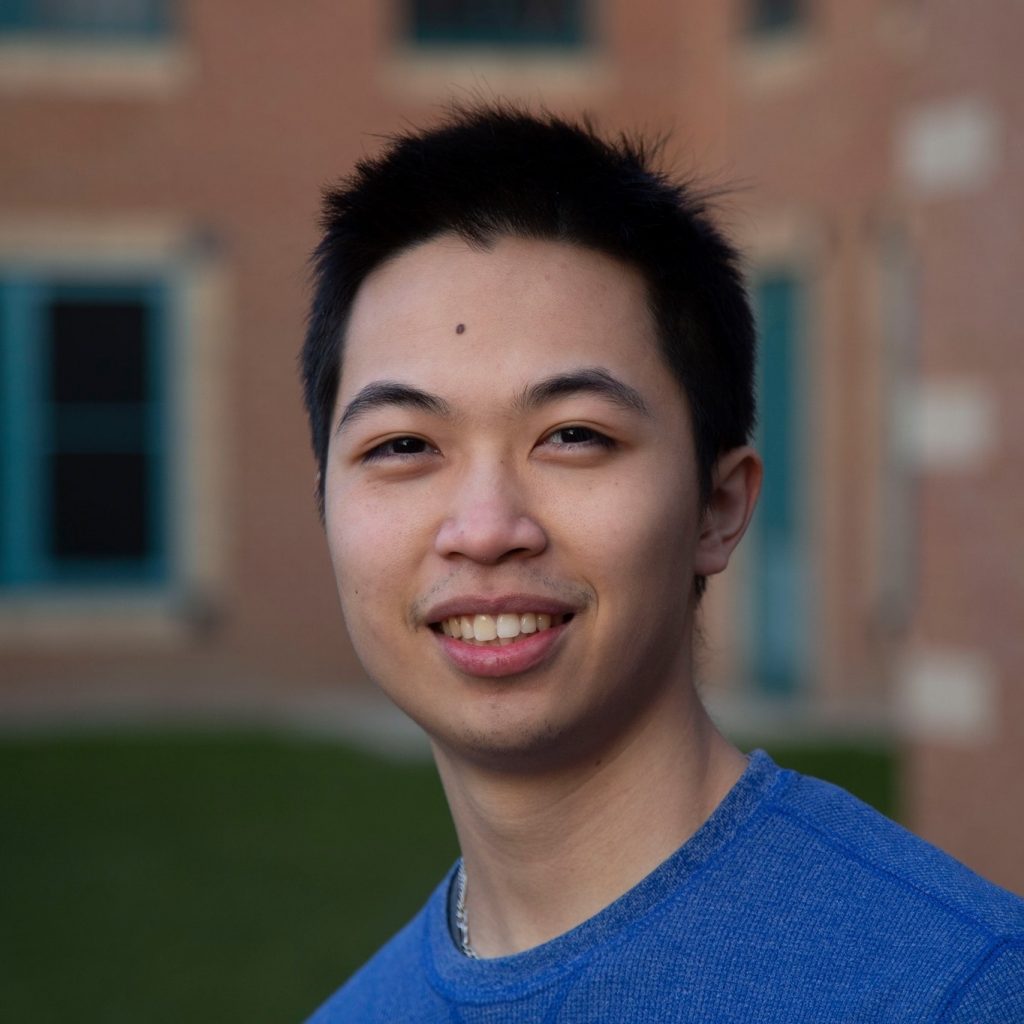 Bach Ngo is a junior at Tufts studying Film & Media Studies as well as Psychology. His interest in 3D design and virtual spaces is what led him to join the Spatial Cognition Lab, as he plans to have a career in 3D visualization. He believes 3D and virtual spaces as can be very effective in helping with visualization as the power lies completely in the hands of the curator/creator. Fun fact: he's from Vietnam but has lived in Japan and Australia before joining Tufts.
Ria Patel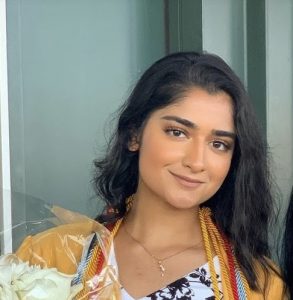 Ria Patel is a sophomore at Tufts studying Biopsychology & Economics. Her interest in spatial cognition stems from both her childhood fascination with corn mazes and the thrill of successfully getting to a destination without the help of Google Maps. She loves the challenge of learning new environments and is excited to learn more about what goes on inside the brain when navigating unfamiliar places. Fun fact: I'm bilingual and can speak Gujarati and English. I can also understand Hindi, and I'm currently learning how to speak it more fluently.
Lab Alumni
Ruizhi Dai, Ph.D.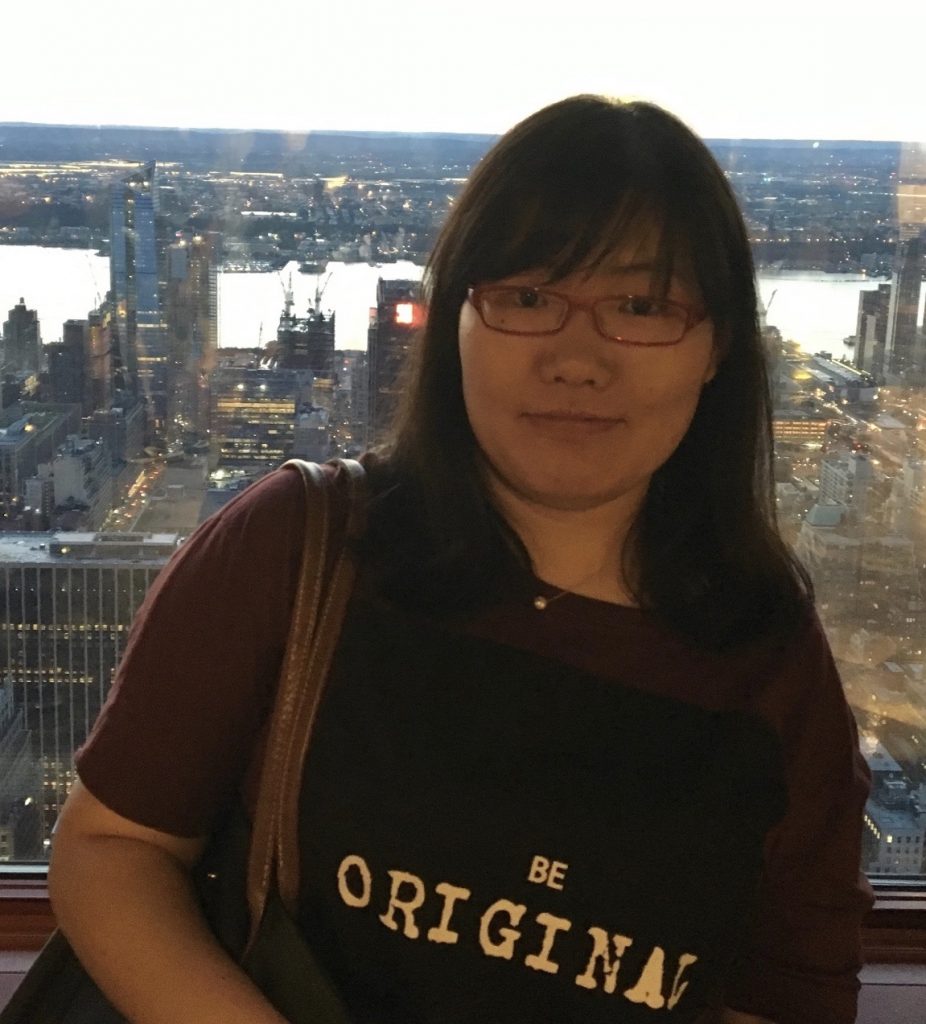 Ruizhi graduated from Chongqing Technology and Business University, China, with a bachelor's degree in applied physics. She worked as a research assistant at Peking University after graduation, investigating the effects of thinking styles on Chinese employee's creativity. In the lab, she explored visuospatial working memory, divided attention, and the environment learning. She received her Ph.D. in 2020. Her dissertation work explored metacognitive control in environment learning.
Aleksandra Kaszowska, Ph.D.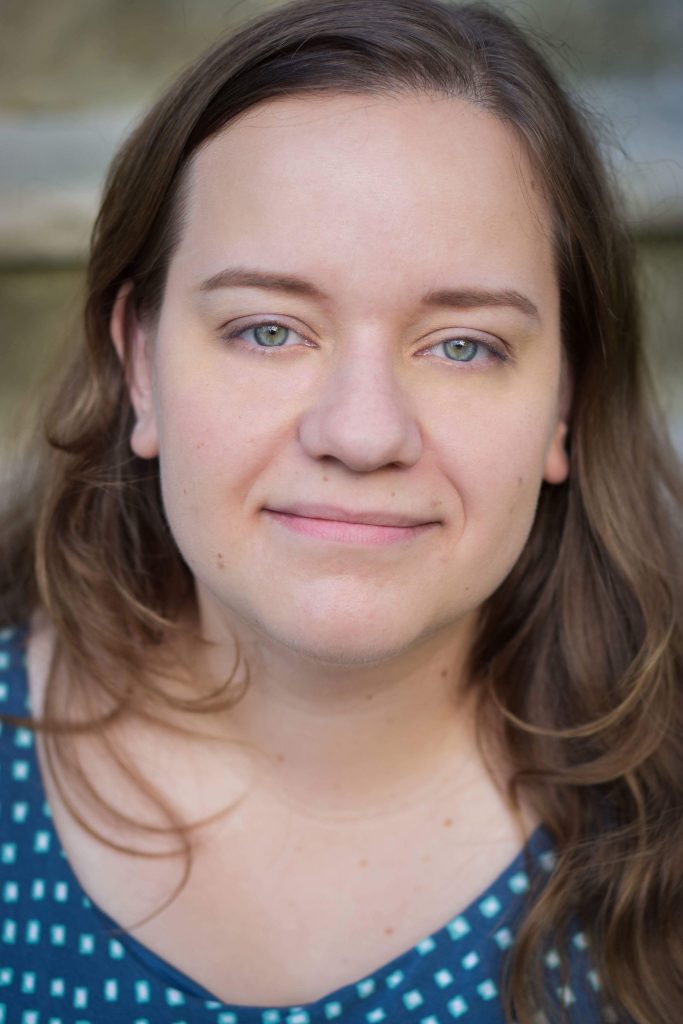 Aleksandra graduated in 2019 with a joint PhD in Psychology and Cognitive Science. In her research, she used eye tracking to study individual and strategy differences employed during map learning, spatial and statistical problem solving, and engineering design, and explored approaches for processing and analyzing concurrent eye tracking and think aloud recordings. Aleks' dissertation investigated how engineers approach and resolve technical limitations they encounter while designing novel tools for manual and robotic use.
Aaron Gardony, Ph.D.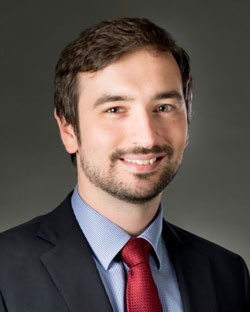 Aaron received his joint Ph.D. in Cognitive Science and Psychology from Tufts University in 2016. His graduate work focused on basic and applied research topics in spatial cognition, including how navigational aid use (i.e. GPS) impacts navigation and spatial memory and how individual differences and cognitive strategies contribute to mental rotation. Aaron is presently a Cognitive Scientist at the U.S. Army CCDC Soldier Center. In this capacity, Aaron is investigating bi-directional impacts of mixed reality (AR/VR) technologies and cognition.
Heather Burte, Ph.D.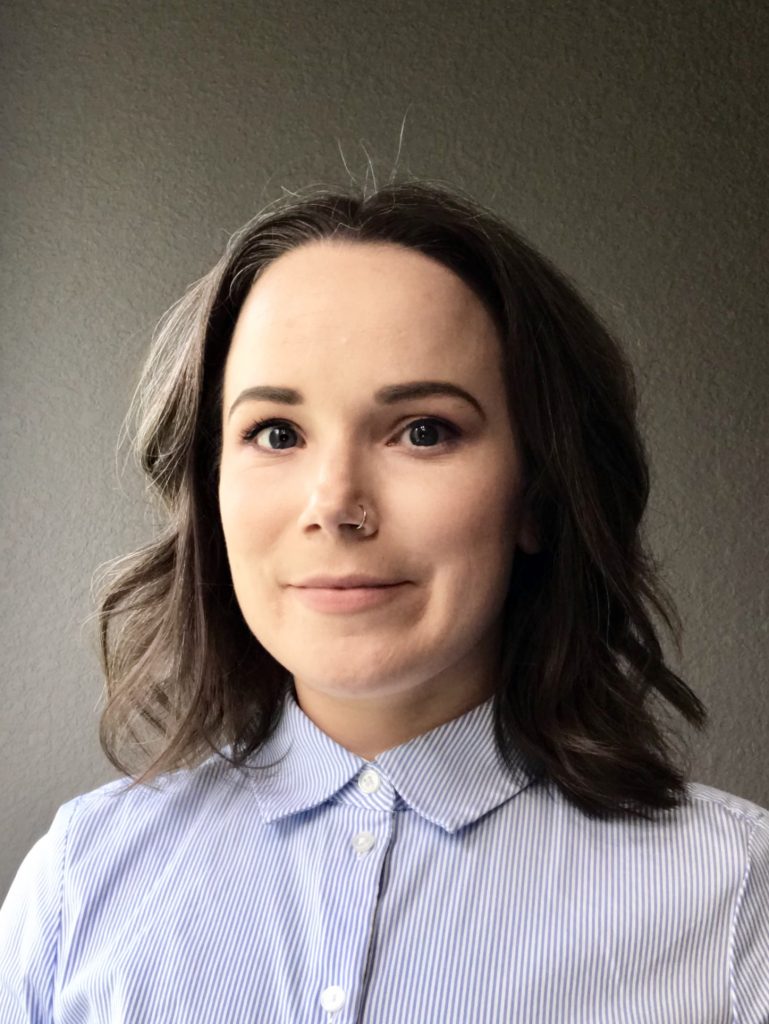 Heather is a Research Assistant Professor in the Department of Psychological and Brain Sciences at Texas A&M University. Dr. Burte' Spatial Thinking and STEM Learning lab researches the connection between individual differences in spatial thinking and STEM learning, using those connections to develop assessments and interventions. The lab focuses on spatial skills and strategies in three areas: college students learning physics, elementary students learning math, and sense-of-direction in navigation.
Before working at A&M, Dr. Burte worked as a Research Scientist at the Learning Innovation and Networked Knowledge (LINK) Research lab (University of Texas at Arlington) and as a post-doctoral scholar in the Spatial Cognition Lab (Tufts University). She completed her Ph.D. in the Department of Psychological and Brain Sciences and her Masters in the Geography Department at the University of California-Santa Barbara.
Qi Wang, Ph.D.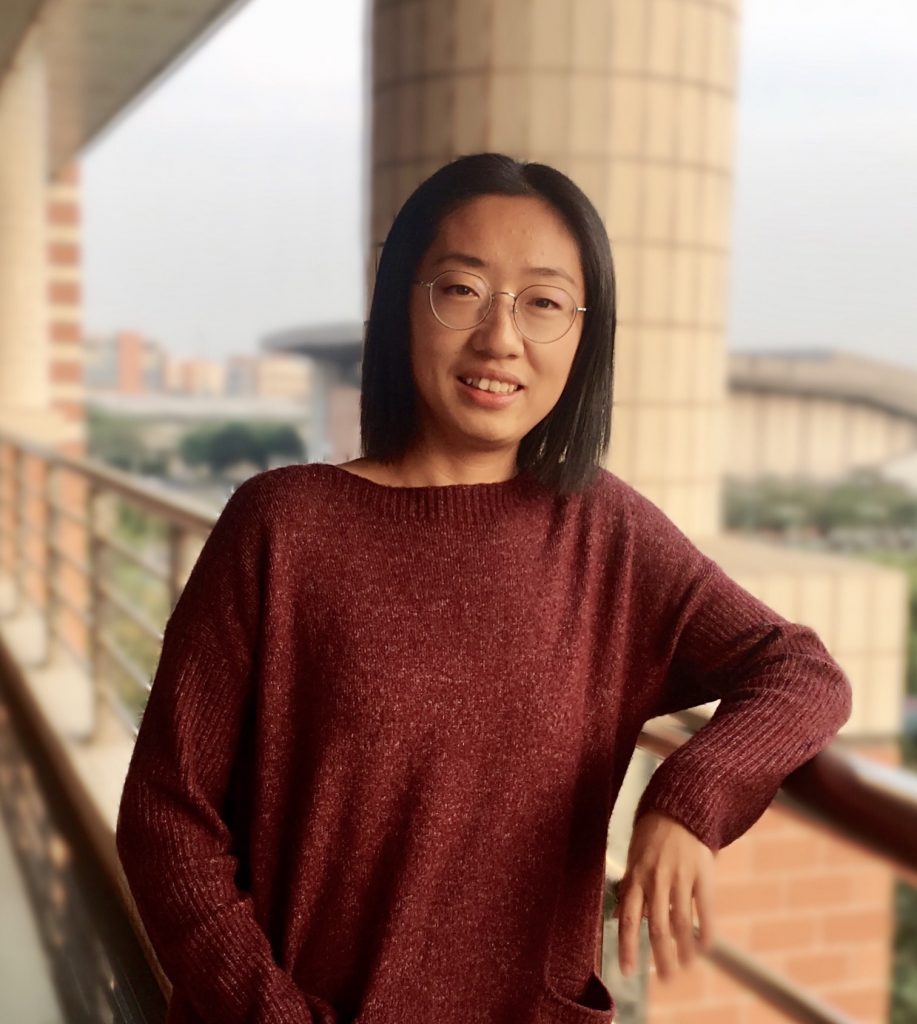 Qi received her Ph.D. in experimental cognition from Tufts University in 2013. She presently is an associate professor in the Department of Psychology at Sun Yat-Sen University, China. Qi has a wide interest in the field of spatial cognition and application, as her publications involve in spatial memory, attention, spatial representation, development of spatial cognition, navigation, and theory of mind. Her research now particularly focuses on spatial decision making and applied spatial cognition. Qi loves history books, music, movies, and various maps!
Tad Brunyé, Ph.D.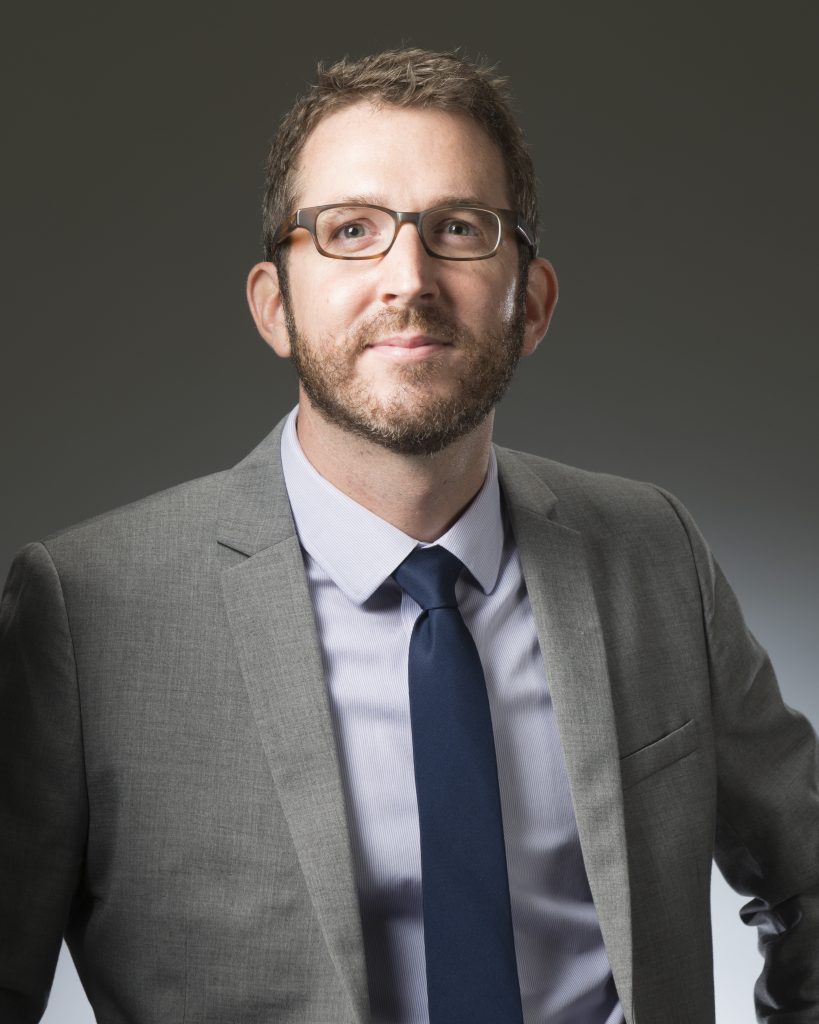 Tad received his BA in psychology from Binghamton University in 2002, and both his M.S. (2004) and Ph.D. (2007) in experimental cognition from Tufts University in 2007. He presently is a Senior Cognitive Scientist for the U.S. Army Combat Capabilities Development Command Soldier Center in Natick, MA, a Visiting Associate Professor here in the Department of Psychology, and a Scientific Manager at the Center for Applied Brain & Cognitive Sciences. He holds over 120 publications in spatial memory, navigation, attention, working memory, spatial language and discourse comprehension, multimedia learning, educational system design, and spatial visualizations. Methods employed in his investigations include eye tracking, electromyography, functional near-infrared spectroscopy, electroencephalography, and traditional behavioral measures. Dr. Brunye consults on multiple NIH (NCI) grants related to medical expertise development and diagnostic decision-making, and he and his wife operate a marketing and product advisory company. In 2011, Dr. Brunye was awarded the Presidential Early Career Award, the highest honor bestowed by the U.S. government upon scientists and engineers in the early stages of their career; just as importantly, he got to meet president Obama! Email: tbruny01 (at) tufts.edu
A. Reyyan Bilge, Ph.D.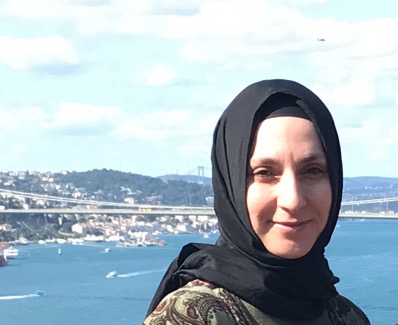 Reyyan has been an Assistant Professor of Psychology at Istanbul Şehir University since 2014 and Department Chair since 2016. She obtained her Ph.D. in Experimental Psychology from Tufts University in 2009. After graduation she worked in the Spatial Cognition Lab and taught at Worcester Polytechnic Institute (WPI). Reyyan founded the Cognitive Pscyhology and Neurotechnology Lab at Istanbul Şehir University. Her research revolves around two areas: spatial cognition and memory processes. In spatial cognition, she is working on representing small- and large-scale spatial information and spatial thinking styles. In her memory research, she has various ongoing projects on the formation of false and flashbulb memories, as well as autobiographical memories. Reyyan is a native of Turkey, currently resides in Istanbul with her spouse and two kids.
Caroline Mahoney, Ph.D.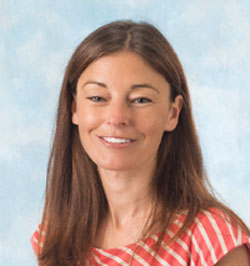 Caroline received her Bachelor's degree in psychology from Denison College in 1997, her Ph.D. from Tufts University in 2002, and was first a cognitive scientist, then a team leader, and now branch chief at the U.S. Army CCDC Soldier Center. As a scientist, Caroline is an expert in cognitive performance, nutrition and behavior, and interactions between physiological and cognitive workload. In addition to her work, she enjoys running and spending time with her husband and daughters.
David Rapp, Ph.D.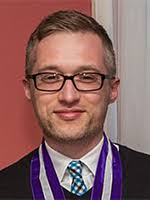 David is Professor in the Department of Psychology and in the School of Education and Social Policy, and a Charles Deering McCormick Professor of Teaching Excellence, at Northwestern University. His recent research examines the consequences of exposure to inaccurate information, with work funded by the National Science Foundation and the Institute for Education Sciences. His recent books include the co-edited volumes Processing Inaccurate Information: Theoretical and Applied Perspectives from Cognitive Science and the Educational Sciences, and The Handbook of Discourse Processes, second edition. He currently serves as Editor of the journal Discourse Processes. He did research in Tufts' Spatial Cognition Lab earlier in his career as a post-doctoral scholar.