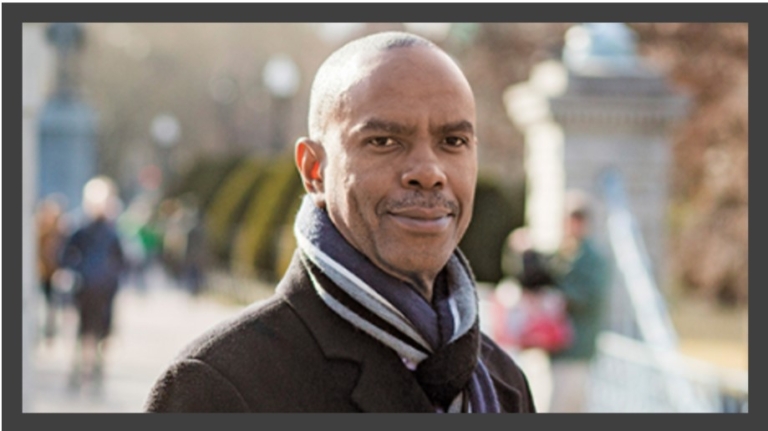 Dr. Mkaya Mwamburi, Founding Director of the Tufts Center for Global Public Health.
It is difficult to put into words the tremendous loss and sadness felt by our Tufts community when we heard the news about the sudden and tragic loss of our friend and colleague, Dr. David Mkaya Mwamburi on March 1, 2021. Mkaya was a faculty member in the Department of Public Health and Community Medicine (PHCM) at the Tufts University School of Medicine from 2005 – 2015. Originally from Kenya, he came to the U.S. with an MD from the University of Nairobi. He went on to receive a PhD in Health Outcomes Research from the Tufts Graduate School of Biomedical Sciences (GSBS) and a MA in Economics from the Tufts School of Arts and Sciences.
Mkaya was the first student to graduate with a PhD from the Clinical & Translational Science program at the GSBS. His research focus was on health economics and the cost-effectiveness of public health interventions. For many years, he worked closely with Dr. Christine Wanke and others in the Nutrition Infection Unit in PHCM on developing nutritional supplements for people living with HIV in his home city of Voi, Kenya. He mentored many students and junior faculty while at Tufts, introducing them to global health and health economics. After leaving Tufts in 2015, he founded a consulting firm called profecyINTEL, a unique health economics and market access consulting firm.
One of Mkaya's greatest legacies at Tufts was the founding of our Tufts Center for Global Public Health in 2013. As he stated in an interview with Tufts Now at the launch of the Center, "We are deeply committed to understanding the diverse factors that lead to inequities between and within populations and high burdens of disease in certain regions with the goal of formulating practical, cost-effective and sustainable solutions. Our approach is based on getting directly involved with local stakeholders and engaging in capacity building." Mkaya's work focused on developing and implementing solutions to improve the health and lives of people in his home country of Kenya, where he spent much of his time and energy developing local research capacity by training and mentoring students and working with colleagues.
Hannah Canepa, a former student of Mkaya's in the Tufts MBS program, described his impact as follows: "He had big dreams and the people of Voi absolutely adored him. He had a way of gently encouraging and inspiring everybody around him. I know how much Mkaya loves Tufts and how many lives he changed by mentoring and inspiring there. He has forever changed my life."
As we continue Mkaya's legacy, we hope the CGPH will be a place where we can share the work and accomplishments of others in our Tufts community who have the same commitment to reducing health inequities and disease burdens in our local and global communities. We hope to inspire the next generation of students and faculty to take on this challenge with the same amount of passion, though, and vision that Mkaya had. For those of us who knew Mkaya, we will never forget his big, warm smile, his amazing intellect, and his endless energy.
To commemorate Mkaya's memory, his family has established The Mkaya Scholarship Fund with an aim to impact the lives of Kenyan high school students. The scholarship is inspired by the passion and vision that Mkaya had for Taita Taveta in Kenya. The program will target qualified applicants attending Kenyatta High School, Taita Taveta – Mkaya's alma mater. The scholarship will provide merit-based support to academically gifted students from financially challenged backgrounds. For more information or to donate, please contact Christine Mkaya at mkayachristine@gmail.com.