Tufts Peptides Promote Healing in Chronically-Inflamed Diabetic Wounds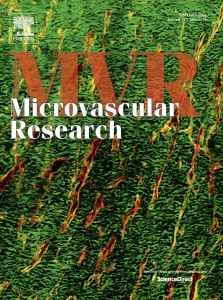 We are so excited to let everyone know that our previously published work will be highlighted every month as the cover photo for Microvascular Research, Elsevier Publishing Co.  Please join with me in congratulating everyone on the team and especially Tony Sheets for his instrumental contributions to this and related ongoing studies, here, at Tufts University's School of Medicine.
Matrix- and plasma-derived peptides promote tissue-specific injury responses and wound healing in diabetic swine.
Sheets AR, Massey CJ, Cronk SM, Iafrati MD, Herman IM. J Transl Med. 2016 Jul 2;14(1):197. doi: 10.1186/s12967-016-0946-1.