On Jan. 12, 2010, Jonathan Katz, the only full-time American news correspondent in Haiti, was sitting in his home, preparing to ship out in a few weeks time for his next assignment. Within seconds, the ground beneath him began to shake and everything changed.
In his new book, The Big Truck That Went By: How The World Came to Save Haiti and Left Behind a Disaster, Katz lays out a hard-hitting critique of the rescue efforts that followed the quake and why good intentions were simply not good enough. The book forces us rethink aid and how the development enterprise shifted the balance of power from Haitians to Westerners during the response and subsequent reconstruction, only to exacerbate historical injustices.[1]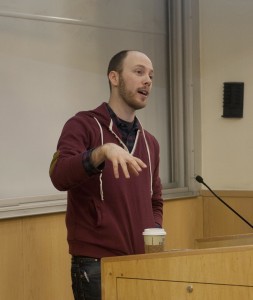 With over $16.3 billion made in pledges to help Haiti recover after the quake, and very little ever transferred to the government, Katz investigates what went wrong in such a massive aid endeavor. He describes what a cruel twist of fate it was for Haiti to experience such a disastrous event, after so many years of extreme poverty, political corruption, dilapidated infrastructure, and foreign meddling – only to have such an uncoordinated humanitarian response, which often bypassed those that were most in need.