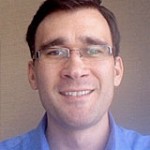 Paul Muentener – Principal Investigator
Dr. Muentener is an Assistant Professor of Psychology and Director of the Cognitive Development Laboratory at Tufts University. He earned his Ph.D. in Psychology from Harvard University in 2009, and his B.A. from Georgetown University in 2004. Following his Ph.D., Dr. Muentener served as a postdoctoral fellow at M.I.T.'s Brain and Cognitive Science Department and was a Simons Fellow at the Simons Center for the Social Brain.

Dr. Muentener is broadly interested in the foundations of cognitive development, how language and cognition interact across development, and early individual differences in cognitive development. His current research investigates infants and toddler's causal reasoning abilities and exploratory play, children and adult's causal language and event representations, and adults' beliefs about cognitive development. The lab uses a variety of measures, including looking time, actions, and language, and also explores individual differences and atypical cognitive development.
Dr. Muentener's Curriculum Vitae can be viewed here.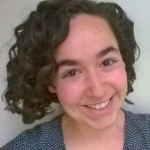 Rebecca Lange – Graduate Student
Rebecca is a doctoral student and Provost's Fellow at Tufts. She graduated from Wesleyan University in 2013 with a BA in psychology and philosophy. There, she conducted research for two years in a cognitive development lab, studying the interactions of language and cognition. After graduating, she worked as a Research Assistant with education nonprofit Facing History, studying how different history pedagogies influence students' moral, social, and historical reasoning. She is interested in basic cognitive and epistemological questions surrounding essentialist reasoning, causal explanation, language and thought, folk scientific and social theories, and conceptual change. She is also interested in translating this basic research to applications that may impact the public's social or scientific reasoning.