---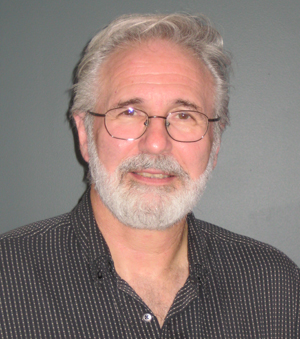 ---
Editor in Chief
Contact Carmen at Carmen.Sirianni@tufts.edu
---
Carmen is the Morris Hillquit Professor Emeritus in Labor and Social Thought, and Professor of Sociology and Public Policy at Brandeis University. He is also a non-residential democratic governance fellow at the Ash Center for Democratic Governance and Innovation at the Kennedy School of Government, Harvard University. Carmen served as research director of Reinventing Citizenship with the Domestic Policy Council under President Clinton, in partnership with the Ford Foundation Governance program and the Hubert Humphrey School of Public Affairs at the University of Minnesota. He coordinated a multi-year national action research project on youth civic engagement networks for the Pew Charitable Trusts.
---
Carmen was the academic advisor to EPA's Community Action for a Renewed Environment program during the Bush and Obama administrations, which had one hundred community partnerships nationwide, and he was chair of the collaborative governance work group in the urban policy committee of the Obama '08 campaign. Early in the Obama administration, he served as academic chair of Partnering with Communities: National Workshop on Federal Community-Based Programs, co- sponsored by the Brookings Institution and the Ash Center, in collaboration with six federal agencies and five offices at the White House. He also served on the advisory committee of the Open Government Partnership's National Action Plan during the Obama Administration.
Carmen has held research appointments at the Institute for Advanced Study in Princeton and the Minda de Gunzburg Center for European Studies at Harvard. He is an elected Fellow of the National Academy of Public Administration.
His most recent book is Sustainable Cities in American Democracy: From Postwar Urbanism to a Civic Green New Deal (Lawrence: University Press of Kansas, 2020). He is currently writing The Civics of American Climate Policy: Pathways Forward.
Among his other books are Investing in Democracy: Engaging Citizens in Collaborative Governance (Washington, DC: Brookings Press, 2009); Civic Innovation in America (University of California Press, 2001), with Lewis A. Friedland; and Varieties of Civic Innovation: Deliberative, Collaborative, Network, and Narrative Approaches (Vanderbilt University Press, 2014), with Jennifer Girouard.
With Lew Friedland and Melissa Bass, he developed the first online journal and web portal for civic innovation, the Civic Practices Network (1995-2005), which helped to catalyze further research, teaching, and practice. This project was a partnership with major national civic organizations, university centers, and foundations, and was funded by the Surdna Foundation.
Carmen has served as senior advisor to the National Commission on Civic Renewal and to the PBS Democracy Project. He was a founding board member of the Center for Information and Research on Civic Learning and Engagement (CIRCLE), and has served as an advisor to City Year and other national organizations and civic renewal projects. He has also served on the screening committees for the National Civic League's the All-America City Awards and Harvard University's Innovations in American Government Awards.
Before turning to the study of civic innovation and collaborative governance in the U.S., Carmen's work focused on comparative and historical analysis of labor movements and social revolutions in Europe, as well as social theory. He coedited the 45-volume monograph series, Labor and Social Change, for Temple University Press.