Brazil's Gripen Influence Case
Introduction
By 2015, Brazil's long-running anti-corruption investigations had already implicated one major arms procurement program, the Scorpène submarine contract, when yet another scandal emerged with far-reaching consequences. This controversy, however, proved to be much more politically tinged than its predecessor, as it implicated two former presidents. For decades, the Brazilian Air Force had pushed the government to fund a new generation of combat aircraft. In 2014, Saab was granted a contract to provide 36 of the still-in-development E-variant of the JAS-39 Gripen combat jet, but the competitive tender came under almost immediate suspicion. Investigators have since built an influence peddling case against former president Luiz Inácio Lula da Silva ("Lula"), his son, and two intermediaries, alleging that Saab paid for Lula to promote their plane to then-president Dilma Rousseff. Because the allegations have never suggested that bribes were paid to an institutionally empowered decision-maker, whether Rouseff or anyone else, the classification of this scandal as an instance of corruption has been much more tenuous—adding further to its politicized nature. Compounding the problem has been the partisan perception that the larger anti-corruption push has been used by the Brazilian right-wing to discredit Lula's Worker's Party; this perception has been fueled by the unusually open political stance of Sergio Moro, the judge overseeing the anti-corruption drive, who was recently given a ministerial post in the new far-right government of President-elect Jair Bolsonaro.
Key Facts
Buyer: Brazil
Seller: Saab (Sweden)
Year of deal: 2014
Equipment sold: 36 Saab JAS-39E Gripen Combat Aircraft
Value of Deal: USD 4.68 billion (re-negotiated value, down from initial contract price of USD 5.4 billion)
Sum involved in Corruption Allegations: BRL 2.6 million (USD 1.21 million)
Dramatis Personae
Luiz Inácio Lula da Silva – former president of Brazil; accused of selling his influence after leaving office to help Saab win the tender competition.
Luís Cláudio Lula da Silva – son of Lula da Silva, the former president; accused of receiving BRL 2.6 million through a consultancy on behalf of his father as payment for influence peddling.
Mauro Marcondes and Cristina Mautoni – owners of the lobbying consultancy Marcondes e Mautoni Empreendimentos e Diplomacia; accused of acting as intermediaries in passing payments from Saab. Allegations related to corruption in automobile industry have been dropped.
The Arms Deal
In August 2001, Brazil launched a tender competition for a new generation of combat aircraft to replace its aging fleet of U.S. F-5Es and French Dassault Mirage variants, as well as the newer Alenia/Embraer AMX light fighter-bomber. The competition, which was known as F-X and called for the purchase of twelve new planes, was postponed in 2003 after President Lula da Silva assumed office, and eventually cancelled in 2006. In late 2007, the program was resurrected as "F-X2," with the Brazilian Air Force (Força Aérea Brasileira, or FAB) requesting information from Boeing, Dassault, EADS, Lockheed Martin, Saab, and Sukhoi. In October 2008, the FAB selected the Boeing F/A-18E/F Super Hornet, Dassault Rafale, and Saab JAS-39E Gripen as finalists. In September 2009, French President Nicolas Sarkozy proposed a swap of 36 Rafales in exchange for 12 Embraer KC-390 cargo jets, and although Lula da Silva initially backed the plan, it was scrapped after encountering strong resisted from the FAB. The Super Hornet also had its detractors; in October 2009, Brigadier Engineer Venancio Alvarenga Gomes, director of projects for Brazil's aerospace technology command, was taped lecturing on Brazil's prior bad experiences with restrictive U.S. export controls.
Little progress was made on selecting a finalist in the following years, in part because of a 26.5% cut to the military acquisition budget after President Dilma Rousseff took office in January 2011. Lula da Silva was widely reported to favor the French Rafale, while, according to a diplomatic memo released by Wikileaks, Rousseff told U.S. Treasury Secretary Timothy Geithner in March 2011 that she supported the Boeing Super Hornet. The views of the FAB were also made public in January 2010, when a 30,000-page assessment report was leaked to newspaper Folha de Sao Paulo, naming the Saab Gripen E as the air force's top choice because of a lower price and opportunities for co-development with domestic firm Embraer. The Super Hornet ranked second, while the Rafale finished last because of its high cost.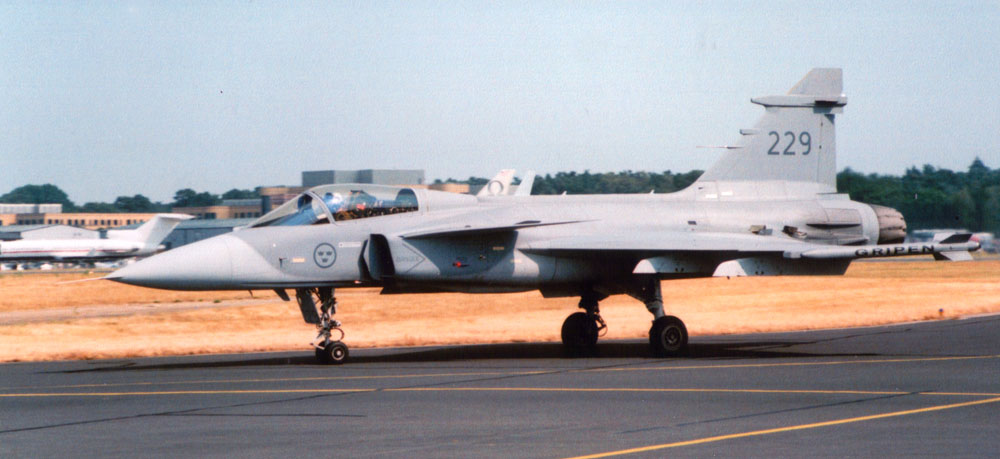 This ranking was surprising and later became the focus of some criticism because the Saab Gripen was the only single-engine jet in the tender competition. With two engines, both the Super Hornet and the Rafale would have greater redundancy to failure while flying over Brazil's vast landmass or littoral. However, in the assessment leaked in January 2010, the FAB argued that modern jet engines did not fail as frequently as those of previous generations and that therefore the trade-off in favor of technology transfer and co-production opportunities offered by Saab was a positive one. FAB commander Lt. Gen. Juniti Saito claimed that "At the end of development, we will have access to all the technology of the aircraft."
In the context of a diplomatic spat resulting from mid-2013 allegations by whistleblower Edward Snowden that the U.S. National Security Agency was spying on Rousseff's communications, Brazil finally reached a decision in December 2013 to purchase the Gripen. In October 2014, Brazil and Saab signed a USD 5.4 billion contract for the 36 jets, but this was reduced to USD 4.68 billion in September 2015 due to changes in exchange rates and offset terms. According to the FAB, a new factory at Sao Bernardo do Campo will produce a number of parts for the 36 jets, including the tail cones, air brakes, and the front and rear fuselages.
Saab completed development work on the Gripen E in May 2016 and is scheduled to deliver 11 jets to the FAB by November 2021, and the remainder by 2024. Because the 36 jets may not be sufficient to cover the long-term needs of the FAB once older aircraft are retired, media reports suggest that a follow-on contract for up to 100 additional aircraft could be forthcoming.
The Corruption Allegations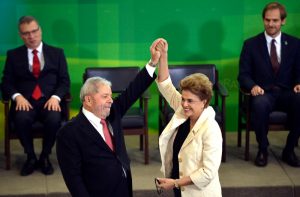 There have been two significant sets of corruption allegations against the Gripen deal. The first was spurred by criticism of the procurement package's high price relative to a 2009 estimate. In April 2015, an investigation was initiated under prosecutor Anselmo Lopes, examining the USD 900 million price differential. The FAB argued that the price increase resulted from shifting exchange rates and the wide-area display panel included in the Gripens' avionics. Lopes focused on the possibility that members of the air force, including Lt. Gen. Saito's brother-in-law, had benefited from the contract given to a local firm, AEL Sistemas SA, for the display panels. In September 2015, Lopes ended the investigation, finding that there had been no over-pricing or other legal impropriety in the contract.
The second set of allegations, which have been far more politically charged and are still being pursued in court, emerged in late 2015 out of a separate investigation and suggest that the decision to opt for the Gripens was tainted by an illegal exercise of influence by Lula da Silva in exchange for a fee paid to his son. The payment was given by Saab through an intermediary consultancy, yet the aircraft firm is not facing charges in Brazil or elsewhere.
Investigations and Outcomes
In March 2015, Brazilian investigators opened a probe, known as Operation Zealot ("Operação Zelotes"), into a bribery scandal involving the Administrative Council for Tax Appeal and a number of large Brazilian companies. The firms were suspected of providing bribes to tax officials in exchange for administrative decisions that reduced corporate tax burdens. At its beginning, Operation Zealot had nothing to do with the Saab Gripen deal.
In October 2015, Brazilian media outlets reported that Operation Zealot had found that a consulting firm employed by Brazilian auto makers implicated in the tax reductions scandal, Marcondes e Mautoni (M&M), had made suspicious payments to Luís Cláudio Lula da Silva, the son of former president Lula da Silva. Luís Cláudio owned a sports marketing company, LFT Marketing Esportivo, which had received BRL 2.4 million from M&M. While the younger da Silva confirmed the payments, neither side could explain them. Mauro Marcondes, a founder of M&M and formerly the vice-president of the national automakers' association, Anfavea, was arrested for his role in the tax scandal in late 2015. Shortly thereafter, prosecutors announced that new evidence had emerged from the Operation Zealot investigation which merited the reopening of the Gripen probe as well.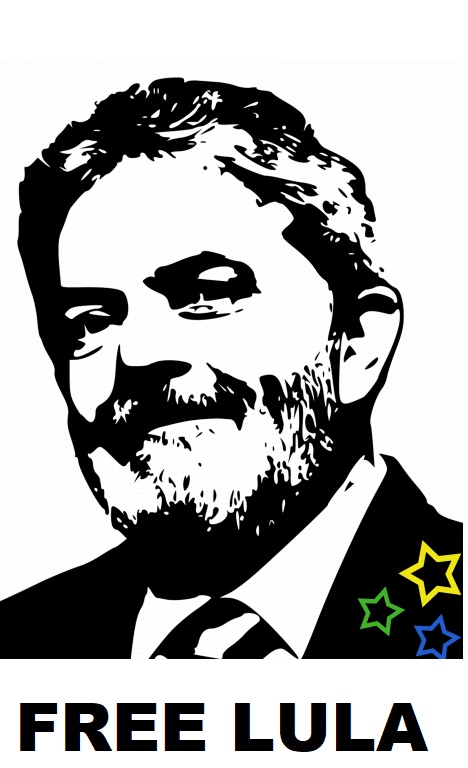 In addition to representing Mitsubishi Brazil, the main automaker implicated in the tax scandal, it turned out that Marcondes had also done work for Saab. According to indictments issued in December 2016, the BRL 2.4 million in transfers to LFT were payment for former president Lula da Silva's decisive influence on his protégé, Dilma Rousseff, which convinced her to opt for the Gripen in December 2013. Both da Silvas were accused of trafficking influence, money laundering, and criminal conspiracy; Mauro Marcondes and Cristina Mautoni also face charges. In March 2018, the Swedish investigative TV program Uppdrag Granskning reported that Marcondes' consulting fees from Saab were increased from SEK 1 million to SEK 16 million at around the same time that it became public knowledge that Rousseff favored the Boeing Super Hornet. Saab, however, has not been charged by Brazilian authorities.
The prosecutors also made public the fact that Swedish Prime Minister Stefan Löfven had written to Lula, back when Löfven was head of the opposition Social Democrats and Lula was president, recommending the Gripen. Prosecutors believed that Lula helped seal the Gripen deal during a meeting with Löfven and Rousseff in South Africa in 2013 on the sidelines of Nelson Mandela's funeral. Löfven, who gave testimony in the case in June 2018, has maintained that his advocacy for the Gripen was appropriate in his role as head of the Social Democrats and, later, prime minister. Lt. Gen. Saito, the former FAB commander, also testified in August 2017 that Lula had not been involved in the decision. For her part, Rousseff, who was deposed in 2016, claims that she never talked to Lula about the tender, and that she almost cancelled the deal in 2015 during renegotiations over the aircrafts' price.
Lula was convicted of corruption in 2017 in relation to other, non-arms related cases, and has been imprisoned since April 2018 after the Supreme Court denied his appeal to remain free pending further appeals. As of October 2018, the proceedings against Lula da Silva in relation to the Gripen and other cases are ongoing.
Banner Image Credit
Image Caption: Public hearing of Feb. 27, 2014, on the Brazilian government's decision to acquire the 36 Saab Gripen E combat aircraft, with Lt. Gen. Juniti Saito, commander of the Air Force, and José Augusto Crepaldi Affonso, head of the commission that selected the aircraft.
Image Source: Brazilian Federal Senate/Lia de Paula
Sources (Click to Expand)

"Loose cannons in Eastern Europe, Part I: Ukraine Well-armed and unstable, Ukraine is at a crossroads," Journal of Electronic Defense, Feb. 2005, accessed through Nexis Uni.

"Green light for Brazil fighter deal," Flight International, Nov. 13, 2007, accessed through Nexis Uni.

Craig Hoyle, "Brazil restarts multirole combat aircraft contest," Flight International, June 17, 2008, accessed through Nexis Uni.

"Six become three in Brazilian F-X2 contest," Flight International, Oct. 7, 2008, accessed through Nexis Uni.

Eliane Cantanhêde, "Contrariando Lula e Jobim, FAB opta por caças suecos [Contradicting Lula and Jobim, FAB opts for Swedish Aircraft]," Folha de S. Paulo (online), Jan. 5, 2010, https://www1.folha.uol.com.br/fsp/brasil/fc0501201002.htm.

"Power struggle continues for F-X2 contract," Flight International, Apr. 5, 2011, accessed through Nexis Uni.

Carola Hoyos, "Gripen outmanoeuvres bigger rivals in Brazilian dogfight," Financial Times, Dec. 19, 2013, https://www.ft.com/content/7ed4123a-68d1-11e3-bb3e-00144feabdc0.

David Cenciotti, "SAAB Gripen wins Brazil fighter jet bid. Boeing Super Hornet victim of NSA scandal?" The Aviationist blog, Dec. 18, 2013, https://theaviationist.com/2013/12/18/gripen-has-won-in-brazil/.

Giovanni de Briganti, "Brazil's Gamble on Gripen Offsets," Defense-Aerospace.com (website), Dec. 20, 2013, http://www.defense-aerospace.com/articles-view/feature/5/150434/brazil%E2%80%99s-gamble-on-gripen-offsets.html.

Jailton de Carvalho, "Suecos terão preferência para novos 100 caças [Swedes preferred for 100 new aircraft]," O Globo (online), Dec. 19, 2013, https://oglobo.globo.com/brasil/suecos-terao-preferencia-para-novos-100-cacas-11120246.

Mario Sabino, "Interview with Håkan Buskhe – The CEO of Saab," Veja Magazine, republished on Saab website, Feb. 2014, https://saab.com/air/gripen-fighter-system/gripen/gripen/proud-to-be-brazilian/gripen-updates/gripen-stories-updates/sweden-is-a-model/.

Tahiane Stochero, "Piloto que aprovou Gripen para Brasil diz que alcance de visão é diferencial [Pilot who recommended Gripen for Brazil says improvements in vision was the difference]," DefesaNet (website), Feb. 11, 2014, http://www.defesanet.com.br/gripenbrazil/noticia/14159/Piloto-que-aprovou-Gripen-para-Brasil-diz-que-alcance-de-visao-e-diferencial/.

"Sweden's Saab wins Brazilian 5.4bn dollars contract to sell 36 fighter jets," MercoPress (website), Oct. 29, 2014, http://en.mercopress.com/2014/10/29/sweden-s-saab-wins-brazilian-5.4bn-dollars-contract-to-sell-36-fighter-jets.

Paulo Trevisani, "Brazil Probes Alleged Corruption Among Tax Officials," The Wall Street Journal (online), Apr. 7, 2015, https://www.wsj.com/articles/brazil-probes-alleged-mass-tax-fraud-1428439915.

Anthony Boadle, "Brazil probes $5.4 billion Saab fighter deal," Reuters, Apr. 10, 2015, https://www.reuters.com/article/us-brazil-sweden-fighter-probe-idUSKBN0N11K220150410.

"Senado aprova projeto Gripen N/G [Senate approves Gripen N/G project]," Brazilian Ministry of Defense press release, Aug. 6, 2015, https://www.defesa.gov.br/noticias/16482-senado-aprova-projeto-gripen-n-g.

Anselmo Henrique Cordeiro Lopes, "Despacho do Procurador do MPF do Núcleo de Combate à Corrupção sobre o Processo de aquisição do Gripen NG e referente a AEL Sistemas [Dispatch of the MPF Prosecutor of the Anti-Corruption Nucleus on the Gripen NG acquisition process and regarding AEL Sistemas]," republished at DefesaNet (website), Sep. 4, 2015, http://www.defesanet.com.br/gripenbrazil/noticia/20233/MPF—Integra-Pedido-Arquivamento-referente-ao-Gripen-NG-e-WAD/.

Stephen Trimble, "Brazil finalises $4.68bn Gripen NG deal," Flight Global (online), Sep. 10, 2015, https://www.flightglobal.com/news/articles/brazil-finalises-468bn-gripen-ng-deal-416586/.

Fábio Fabrini and Andreza Matais, "Empresa de filho de Lula recebeu de consultoria [Lula's son's company received consulting fees]," Estadão (online), Oct. 1, 2015, https://politica.estadao.com.br/noticias/geral,empresa-de-filho-de-lula-recebeu-de-consultoria,1772256.

Rogerio Jelmayer, "Brazil's Prosecutor Reopens Probe of Saab Fighter Jet Purchase," The Wall Street Journal (online), Feb. 5, 2016, https://www.wsj.com/articles/brazils-prosecutor-reopens-probe-of-saab-fighter-jet-purchase-1454677147.

Tim Hepher, "UPDATE 1-Saab CEO confident about Brazil jet deal despite crisis," Reuters, May 17, 2016, https://www.reuters.com/article/saab-ceo/update-1-saab-ceo-confident-about-brazil-jet-deal-despite-crisis-idUSL5N18E4X2.

Tom Hennigan, "Brazilian minister quits over Petrobras scandal link," The Irish Times (online), May 31, 2016, https://www.irishtimes.com/news/world/brazilian-minister-quits-over-petrobras-scandal-link-1.2667559.

Eduardo Simões and Marcelo Teixeira, "Brazil prosecutors say Lula acted for Saab to win jets order," Reuters, Dec. 9, 2016, https://www.reuters.com/article/us-brazil-politics-lula/brazil-prosecutors-say-lula-acted-for-saab-to-win-jets-order-idUSKBN13Y2PE.

André de Oliveira, "Lula é acusado de tráfico de influência na compra de 36 caças [Lula accused of trafficking of influence in purchase of 36 aircraft]," El País Brazil (online), Dec. 10, 2016, https://brasil.elpais.com/brasil/2016/12/09/politica/1481319803_523591.html.

Victor Barreira, "Brazil reveals Gripen production schedule, Embraer's manufacturing role," IHS Jane's Defence Weekly (online), Oct. 6, 2017, https://www.janes.com/article/74696/brazil-reveals-gripen-production-schedule-embraer-s-manufacturing-role.

Nils Resare and Henrik Brandão Jönsson, "Saabs Jas-affär i Brasilien kopplas till åtal om olagliga metoder [Saab's JAS-affair in Brazil is linked to prosecution of illegal practices]," SVT Uppdrag granskning (online), Mar. 20, 2018, https://www.svt.se/nyheter/granskning/ug/det-stormar-kring-saabs-jas-affar-i-brasilien.

Nils Resare and Henrik Brandão Jönsson, "Brasiliens expresident Dilma Rouseff förnekar att hon lät sig påverkas i Jas-affären [Brazilian Ex-President Dilma Rouseff denies she was influenced in the JAS-affair]," SVT Uppdrag granskning (online), Mar. 20, 2018, https://www.svt.se/nyheter/granskning/ug/brasiliens-expresident-dilma-rouseff-fornekar-att-hon-utsatts-for-otillborlig-paverkan.

"Swedish PM testifies in court over war jets sale in Brazil," Agence France-Presse, June 9, 2018, https://www.thelocal.se/20180609/swedish-pm-testifies-in-court-over-war-jets-sale-in-brazil.

Claudia Wallin, "Como premiê da Suécia acabou envolvido em investigação contra Dilma e Lula [How the Swedish Premier became involved in the investigation against Dilma and Lula]," BBC Brazil (online), June 8, 2018, https://www.bbc.com/portuguese/brasil-44400388.

Kelli Kadanus, "Se Moro assumir ministério de Bolsonaro, terá de deixar a carreira de juiz [If Moro becomes a minister under Bolsonaro, he will have to leave behind his career as a judge]," Gazeta do Povo (online), Oct. 31, 2018, https://www.gazetadopovo.com.br/politica/republica/se-moro-assumir-ministerio-de-bolsonaro-tera-de-deixar-a-carreira-de-juiz-b5zp6ezz8cqpzpz1sqzd46kxn/.

Kelli Kadanus, "Depois da derrota nas urnas, Lula já tem encontro marcado com Moro [After defeat at the polls, Lula already has an appointment with Moro]," Gazeta do Povo (online), Oct. 31, 2018, https://www.gazetadopovo.com.br/politica/republica/depois-da-derrota-nas-urnas-lula-ja-tem-encontro-marcado-com-moro-68iqurk0bjggpkmk6kh6wmqgr/.