Litton Industries' Contracts with Greece and Taiwan
Introduction
U.S. companies are often perceived to operate in a regulatory atmosphere less tolerant of foreign bribery than their European counterparts. Foreign bribery was criminalized far earlier than in other arms exporting countries, and commission payments must also be disclosed under export regulations. Nonetheless, U.S. firms have used agents in the past to secure business as well, and in the 1990s Litton Industries, a shipbuilding and defense electronics conglomerate, was prosecuted for failing to disclose fees to agents in both Greece and Taiwan. Paying out over USD 16 million, it won contracts to provide aircraft upgrades in both countries.
Key Facts
Buyer: Greece, Taiwan
Seller: Litton Industries (USA); subsidiaries Litton Applied Technologies (USA) and Litton Systems Canada (Canada)
Year of Deals:
1993 (Greece)
Some time between 1988 and 1993  (Taiwan)
Equipment Sold:
Radar for F-16 aircraft (Greece)
Upgrades to military aircraft (Taiwan)
Value of Deals:
USD 150 million (Greece)
USD 47.2 million (Taiwan)
Sum Involved in Corruption Allegations:
USD 12 million (Greece)
USD 4.3 million (Taiwan)
Dramatis Personae
Yu-ming (Richard) Hei – major (retd.) of the Taiwan ROC Air Force and the head of T&P Company, agent on Litton's Taiwan arms deals; pled guilty to one count of tax evasion and received a sentence of three-years' probation in exchange for cooperation with prosecutors.
The Arms Deals
Beginning in the late 1980s, the Greek government purchased a fleet of 80 F-16C/D fighter aircraft from the United States. In February 1993, it selected a U.S. alliance of three defense electronics firms to provide a suite of defensive electronic warfare systems for the new jets. The package, provided by Litton Industries, Raytheon, and Tracor, integrated a threat warning radar, jammer, and countermeasures dispenser. The winning offer defeated a rival bid from British firm GEC. The contract, awarded in August 1993, was initially worth USD 121.1 million, with an option to add on USD 34.6 million in test equipment and other systems.
Corruption Allegations
The Taiwanese agent Richard Hei and his company T&P Co. were on the radar of U.S. investigators as early as 1993. Hei had previously worked as an agent for Teledyne Inc. in the 1980s, which netted Teledyne a USD 1.5 million fine in August 1993, and was suspected by the SEC of having worked for Lockheed Martin's radar division in New Hampshire, known as Lockheed Martin Sanders (now a part of BAE Systems).
Litton's full involvement in commission payments to Greek and Taiwanese agents was exposed during a 1997 audit of the company by the U.S. Department of Defense, which found that the commission payments to Hei and the Greek agents had been falsely labeled as "other direct costs," and then re-labeled during the audit as "other computer services."
According to Litton's 1999 guilty plea, it also earned USD 47 million in aircraft upgrade contracts in Taiwan, the details of which have largely remained secret. Its Litton Systems Canada subsidiary earned two contracts worth USD 40 million in total, while Litton Applied Technologies brought in USD 7 million.
Investigations and Outcomes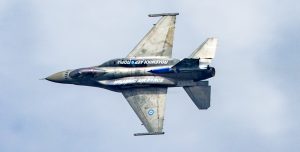 In June 1999, two Litton Industries subsidiaries, Litton Applied Technologies (LAT) and Litton Systems Canada (LSC), pleaded guilty to conspiracy to defraud the U.S. Government, in relation to undeclared commission payments made to secure the above deals in Greece and Taiwan. Litton Systems Canada also pleaded guilty to providing false statements and to mail fraud. Under U.S. International Traffic in Arms Regulations (ITAR), companies exporting defense equipment are required to declare any fees, commission payments, and political contributions made in relation to an export. Thus, as in this case, it is not necessary to demonstrate that the payments served a corrupt purpose, merely that the company failed to declare them. By pleading guilty, the companies avoided more serious charges of bribery under the Foreign Corrupt Practices Act (FCPA).
In Greece, LAT admitted to paying USD 12 million to 4 agents in 1993 to help win a contract to supply radars for Greek F-16 aircraft, beating off competition from UK company GEC. The payments were channeled through another subsidiary, Litton Applied Technologies International, disguised as "other direct costs".
In Taiwan, LSC and LAT paid a total of USD 4.3 million to retired Taiwanese Air Force Major Richard Hei to help win contracts worth USD 40 million for LSC and USD 7.2 million for LAT. These payments were disguised as fake consultancy contracts and retainers. Hei subsequently admitted in a U.S. court in October 1999 to taking as much as USD 12 million in illicit payments from Litton and other contractors, between 1988 and 1993, but the precise years in which the Litton transactions took place is not clear.
LAT and LSC agreed to pay a total of USD 18.5 million, including USD 16.5 million in fines, USD 1,263,000 for the costs of the investigation, and USD 737,000 in compensation to Taiwan. Hei was sentenced to 3 years probation.
Banner Image Credit
Image Caption: Cockpit of a F-CK-1C/D Taiwanese Indigenous Defense Fighter on display in March 2007.
Image Source: Wikimedia/Creative Commons, Chang-Song Wang.
Sources (Click to Expand)

"Greek Government Selects Litton Team for F-16 Electronic Warfare Systems," Litton Industries Press Release, Business Wire, Feb. 25, 1993, available from LexisNexis.

"Raytheon Signs with Litton to Produce Jammer for Greek AF," Raytheon Press Release, PR Newswire, July 28, 1993, available from LexisNexis.

"Litton Leads Industry Team to Win USD 122.1 Million Contract from Greek Government," Litton Industries Press Release, Business Wire, Aug. 18, 1993, available from LexisNexis.

Niko Price, "Teledyne Agrees To Pay Fine, Plead Guilty To Lying About Consultant," The Associated Press, Aug. 24, 1993, available from LexisNexis.

Raymond Bonner, "Litton Reported Set to Admit Payments Guilt," The New York Times, June 19, 1999, https://www.nytimes.com/1999/06/19/business/litton-reported-set-to-admit-payments-guilt.html.

Michael White, "Company tells SEC federal grand jury investigating possible kickbacks," The Associated Press, Aug. 10, 1999, available from LexisNexis.

Gregory J. Wilcox, "Litton Pleads Guilty To Felonies; Firm Fined USD 18.5 Million," The Daily News of Los Angeles, July 1, 1999, available from LexisNexis.

David Rosenzweig, "2 Litton Firms Plead Guilty on Foreign Deals," Los Angeles Times, July 1, 1999, http://articles.latimes.com/1999/jul/01/news/mn-51911.

"2 Litton Units Please Guilty to Illegal Foreign Payments," The Associated Press, July 1, 1999, https://www.nytimes.com/1999/07/01/business/2-litton-units-plead-guilty-to-illegal-foreign-payments.html.

Tim Smart, "Grand Jury Probes Lockheed Arms Deals," The Washington Post, Aug. 11, 1999, available from LexisNexis.

"Court Sentences Man in Defense Inquiry to 3 Year's Probation," The Wall Street Journal, Oct. 26, 1999, available from LexisNexis.

Stuart Silverstein, "Figure in Defense Contract Payoff Scam Is Sentenced," Los Angeles Times, Oct. 27, 1999, http://articles.latimes.com/1999/oct/27/business/fi-26703.